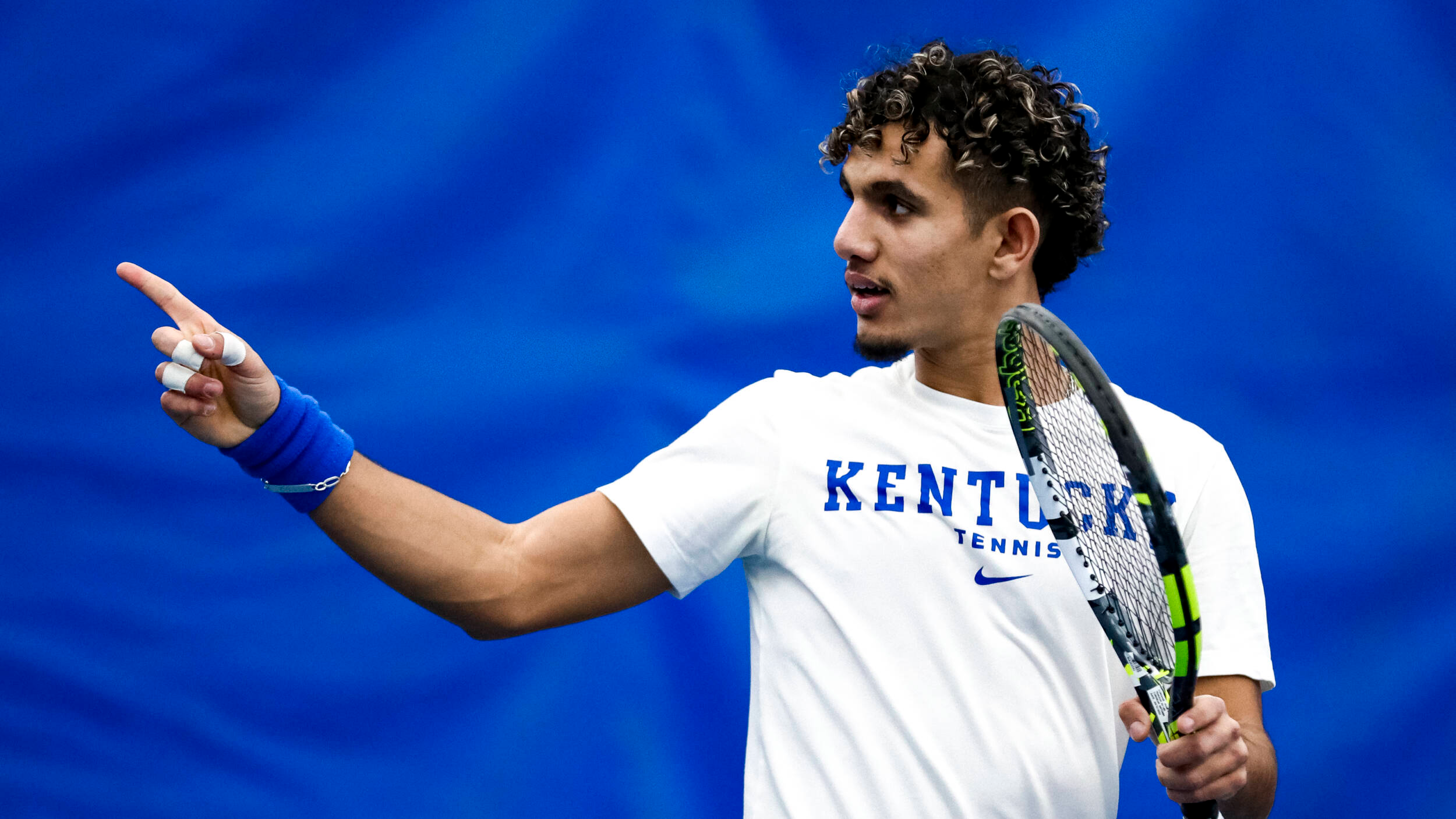 February 2, 2023 - 10:36 PM
National Championship Rematch Headlines Weekend in Virginia for Men's Tennis
LEXINGTON, Ky. – A rematch of last season's NCAA Championship match is in store as No. 5 Kentucky (6-0) will take its shot at defending NCAA National Champion, No. 1 Virginia (6-0) this Friday. The match will begin at 5 p.m. from Boar's Head Sports Club in Charlottesville.
The Wildcats and Cavaliers squared off in the 2022 NCAA Championship Final back in May in what was the first-ever national championship appearance for Kentucky. UVA got the better of the Cats on that day, posting a 4-0 win to claim its fifth national title in the last 10 years.
The two teams also met in Lexington during the 2022 regular season, a 4-2 victory for Virginia. Five of the six starters from last year's national championship team return for the Cavaliers this season, including 2022 ITA Singles All-Americans Chris Rodesch and Iñaki Montes. UVA has yet to drop a match this season, outscoring opponents 33-0. The Cavaliers punched their ticket to ITA Indoor Nationals last weekend with victories over both Nevada and Princeton at ITA Kickoff Weekend. Virginia is 1-0 against ranked opponents on the season thus far, picking up a 4-0 win over No. 11 Baylor on Jan. 22. At the conclusion of the fall season, UVA had three players in the ITA singles rankings (No. 27 Rodesch, No. 37 Montes and No. 45 Jeffrey von der Schulenburg), and one ranked doubles pair (No. 17 Rodesch/Ryan Goetz).
Kentucky will be making its first road trip of the season after playing its first six matches in Lexington. The Cats were last in action this past weekend when the team clinched a berth to ITA Indoor Nationals with victories over Liberty and Notre Dame. Senior captain Liam Draxl is a team-best 6-0 in singles while junior Joshua Lapadat and senior transfer Taha Baadi are each 4-0.
Following Friday's match in Charlottesville, Kentucky will journey southwest to Virginia Tech for an 11 a.m. match on Sunday morning with the Hokies. Va. Tech is 3-1 on the season entering the weekend and will play a Friday doubleheader against St. Bonaventure and Davidson before facing UK. The team is led by pair of nationally ranked singles players in No. 32 Ryan Fishback and No. 121 Alvaro Ariza. The Hokies also feature at top doubles pairing of Fishback and Jordan Chrysostom, ranked No. 13 in the final fall rankings from the ITA.
Live stats and streaming will be available for both of this weekend's contests.
For the latest on UK Men's Tennis, follow the Wildcats on Twitter and Instagram at @UKMensTennis.