LEXINGTON, Ky. – The Kentucky STUNT team has announced the addition of five signees, who will join the team for the 2023-24 season.
The signees are: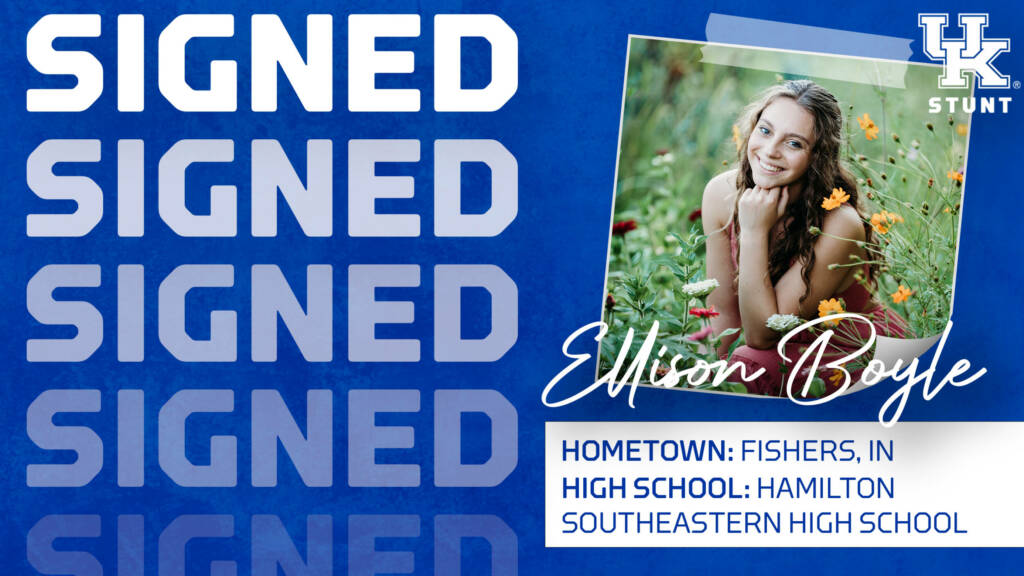 Ellison Boyle
Hamilton Southeastern High School
Fishers, Ind.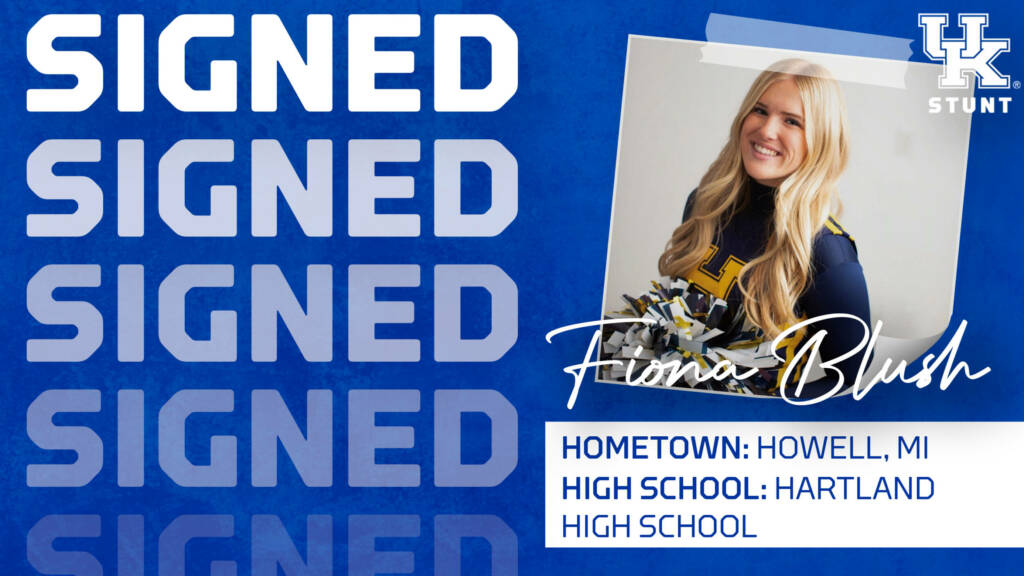 Fiona Blush
Hartland High School
Howell, Mich.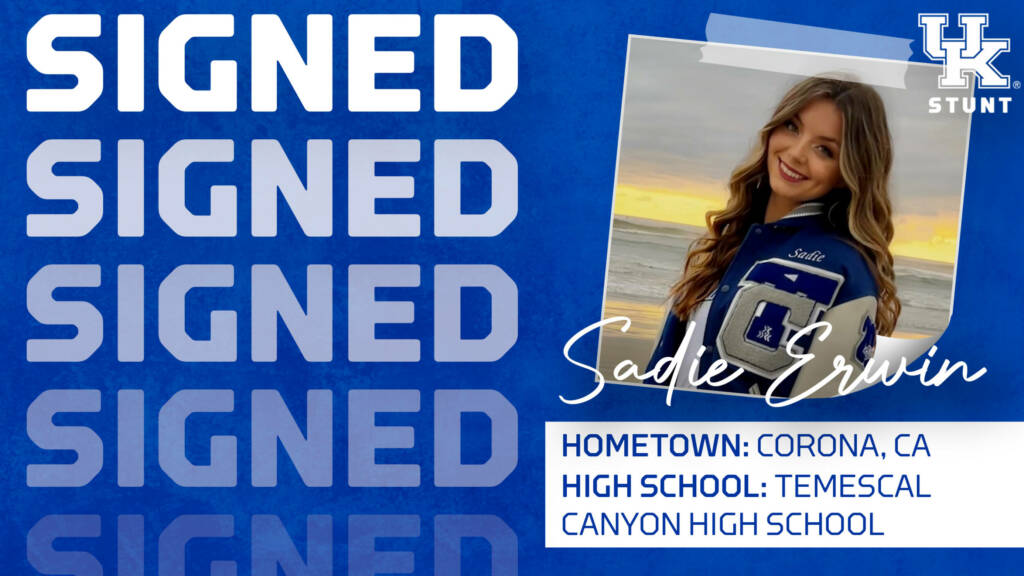 Sadie Erwin
Temescal Canyon High School
Corona, Calif.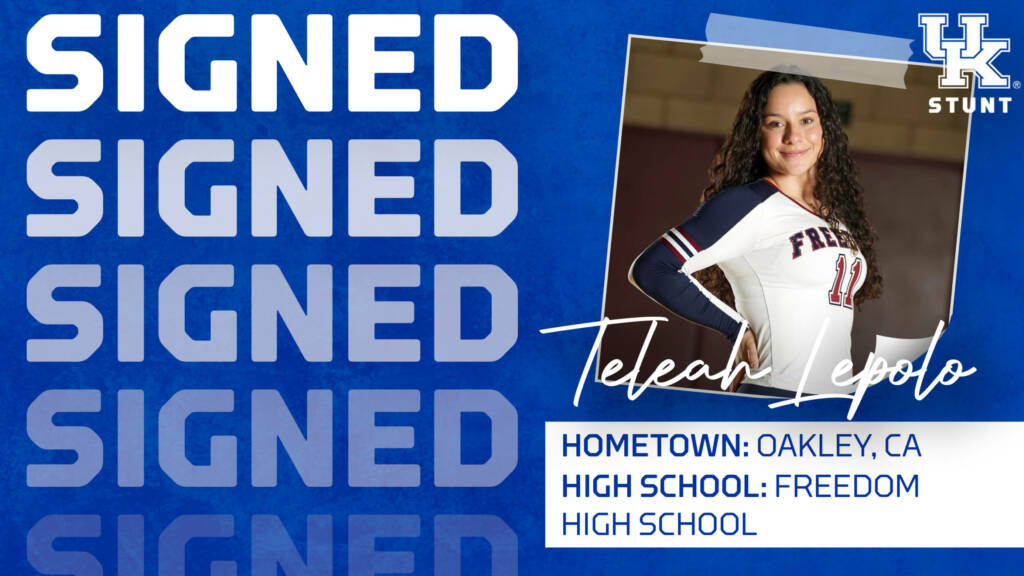 Taleah Lepolo
Freedom High School
Oakley, Calif.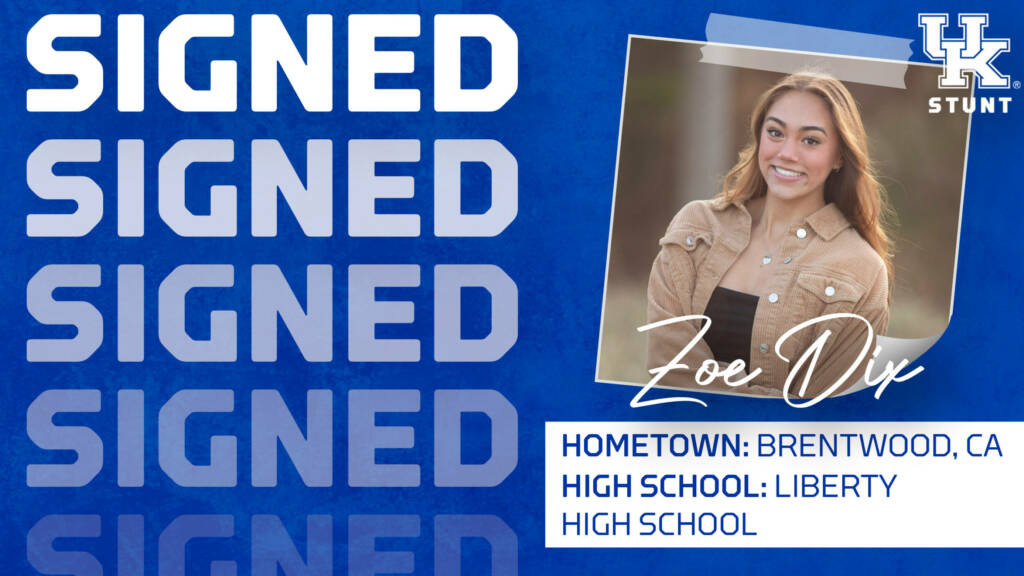 Zoe Dix
Liberty High School
Brentwood Calif.
"We are very excited to be adding these five signees to our roster for next year," said UK head coach Blair Bergmann. "These competitive student athletes come from a variety of backgrounds and bring different forms of experience. We cannot wait to see what they accomplish in the next four years."
For more information about UK Athletics and STUNT, visit www.ukathletics.com.