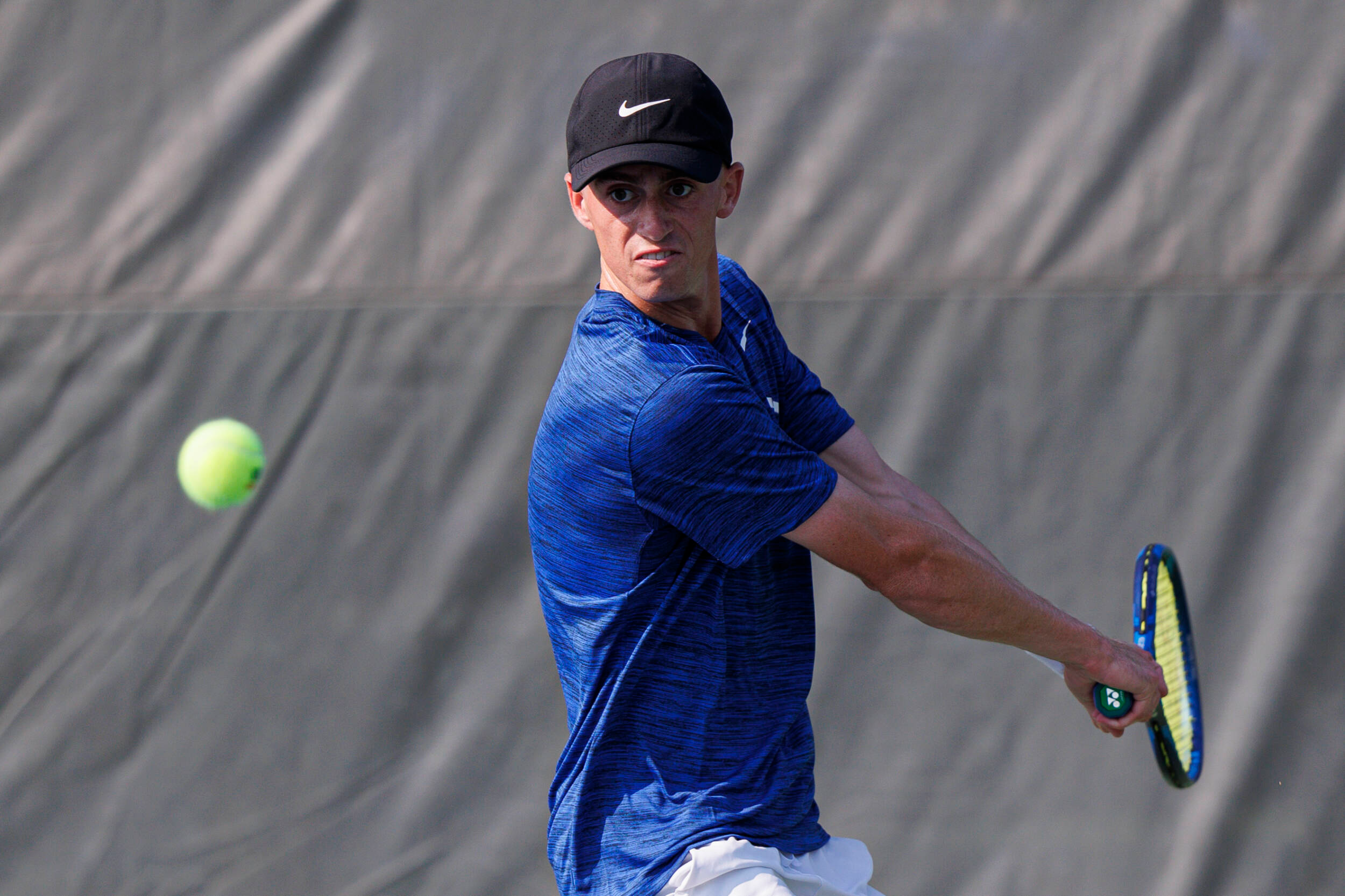 January 17, 2023 - 12:48 PM
Men's Tennis Begins Season with Dayton Doubleheader
LEXINGTON, Ky. – Kentucky men's tennis commences its spring season on Wednesday as the No. 4 ranked Wildcats play host to the University of Dayton at the Boone Tennis Center.
The two teams are set for a doubleheader dual with the first match beginning at 11 a.m. and the second at 2 p.m. This marks the third straight season in which Kentucky and Dayton have squared off in a doubleheader with the Wildcats having swept the Flyers each of the previous two years.
Kentucky's No. 4 preseason ranking from the ITA marks its highest ever position to begin a season. Two-time ITA All-American Liam Draxl and All-SEC Second-Team member, Joshua Lapadat, each return for UK after helping lead the Cats to the program's first ever NCAA Tournament Championship Match a year ago.
Dayton (1-1) has already played a pair of dual matches in the early season, falling at Indiana before taking down Purdue. The Flyers are coming off a 16-8 season in 2022 in which the team reached the A-10 Championship Match. Dayton is led by a trio of All-Atlantic 10 selections in Connor Bruce, Matt Demarco and Ronit Hiryur.
Admission to all Kentucky home tennis matches is free to the public. Live stats for the matches can be found here.
For the latest on UK Men's Tennis, follow the Wildcats on Twitter and Instagram at @UKMensTennis.