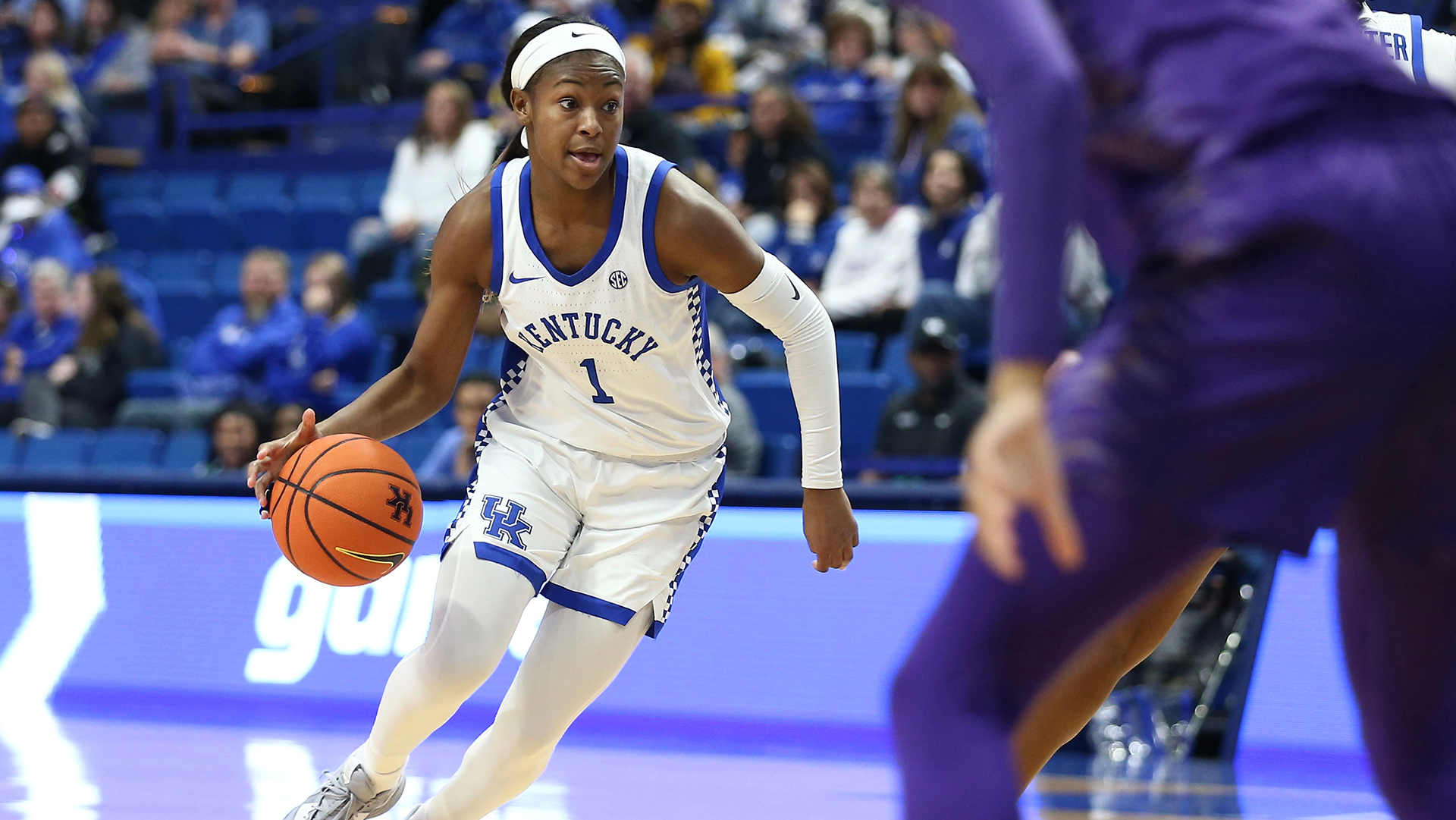 January 8, 2023 - 04:38 PM
Kentucky Falls to No. 7/6 LSU on Sunday
LEXINGTON, Ky. – Maddie Scherr scored a career-high 22 points but the Kentucky women's basketball team lost to No. 7/6 LSU 67-48 on Sunday at Rupp Arena.
Kentucky (8-8, 0-4 SEC) got 11 points from Robyn Benton.
LSU jumped out  to a 5-0 lead early before the Cats fought back. UK would cut the deficit to 7-5 on a three from Robyn Benton. The Tigers would build the lead to as many as eight but Kentucky would cut into the deficit and would trail 17-12 after one quarter.
Kentucky would continue to chip away at the lead early in the second quarter. Maddie Scherr hit a right-wing three to bring the Cats within two, 19-17, with 5:52 left in the half. However, LSU answered with a 10-0 run to close the half and the Tigers led 31-17 at the break.
In the third quarter, Kentucky was able to cut the LSU lead to 11, 33-22. However, the Tigers responded with a 21-5 run to close the quarter and LSU took at 54-27 lead into the fourth quarter.
Kentucky trailed by as many as 29 in the fourth quarter but the Cats continued to fight and were able to get within 19 at the end.
LSU (16-0, 4-0) got 26 points from both Flau'jae Johnson and Angel Reese, who also had 13 rebounds.
The Cats return to action on Thursday, hosting top-ranked South Carolina at Memorial Coliseum. Tipoff is set for 4 p.m. ET and the game can be seen on SEC Network Plus.