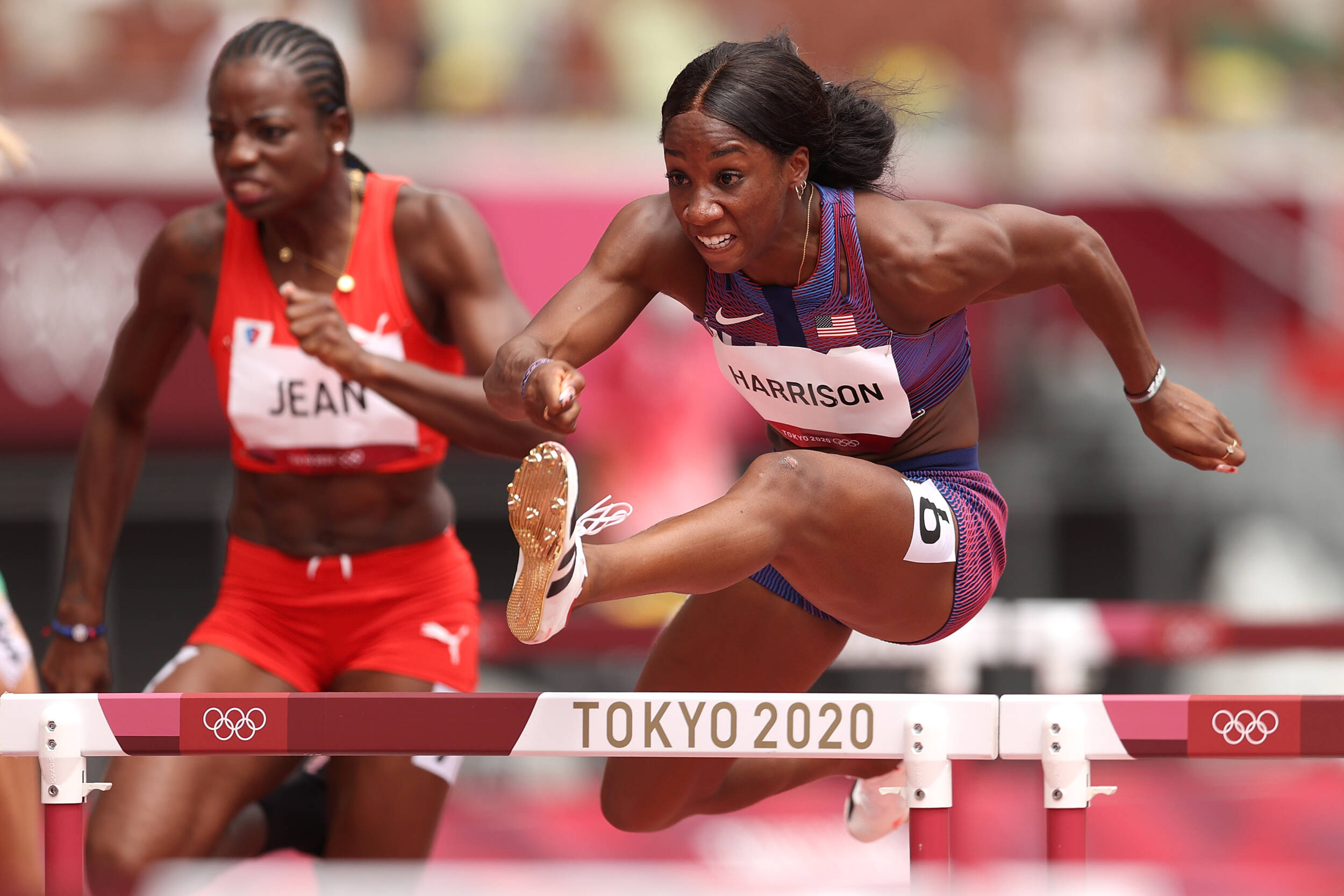 January 5, 2023 - 12:03 PM
Keni Harrison Elected to North Carolina High School Track & Field and Cross Country Hall of Fame
Keni Harrison, University of Kentucky All-American, NCAA champion and Olympic medalist, has been elected to the North Carolina High School Track & Field and Cross Country Hall of Fame.  She will be inducted January 28 in Winston-Salem, North Carolina, at the JDL Fast Track, which houses the Hall of Fame.
Harrison was a two-time NCAA champion at Kentucky, winning the 60-meter indoor hurdles and 100-meter outdoor hurdles in her senior season in 2015 and was named the National Outdoor Track Athlete of the Year.  She also was the NCAA silver medalist in the 400 hurdles as a junior and senior and helped lead Kentucky to an NCAA second-place outdoor team finish in 2015, the best showing in school history. She also was a five-time gold medalist at Southeastern Conference championships.  She competed at Clemson in 2013 and '14 before transferring to UK.     
An exemplary student whose acumen in the classroom equaled her speed on the track, Harrison earned first-team Academic All-America honors.  She capped her time as a collegian as a recipient of the 2015 NCAA Top 10 Award – the highest student-athlete award given by the organization – which recognizes only 10 male or female student-athletes each year, from the hundreds of thousands who compete in all sports in NCAA Division I, Division II and Division III.
Following her graduation from Kentucky, Harrison entered the professional ranks and promptly broke the world record for the 100 hurdles in 2016.  She won the World Indoor Championship gold medal for 60-meter hurdles in 2018 and garnered the 100m silver medal in the 2020 Olympics.
Harrison began her scholastic career at Clayton (N.C.) High School, where she was the 2011 North Carolina Gatorade Track & Field Athlete of the Year.  She was a two-time national champion during her high school days, was two-time Most Valuable Performer at the Class AAAA state championship meet and was a five-time Class AAAA state champion.
This is Harrison's second Hall of Fame honor, as she was elected to the UK Athletics Hall of Fame in 2021 in her first year of eligibility.