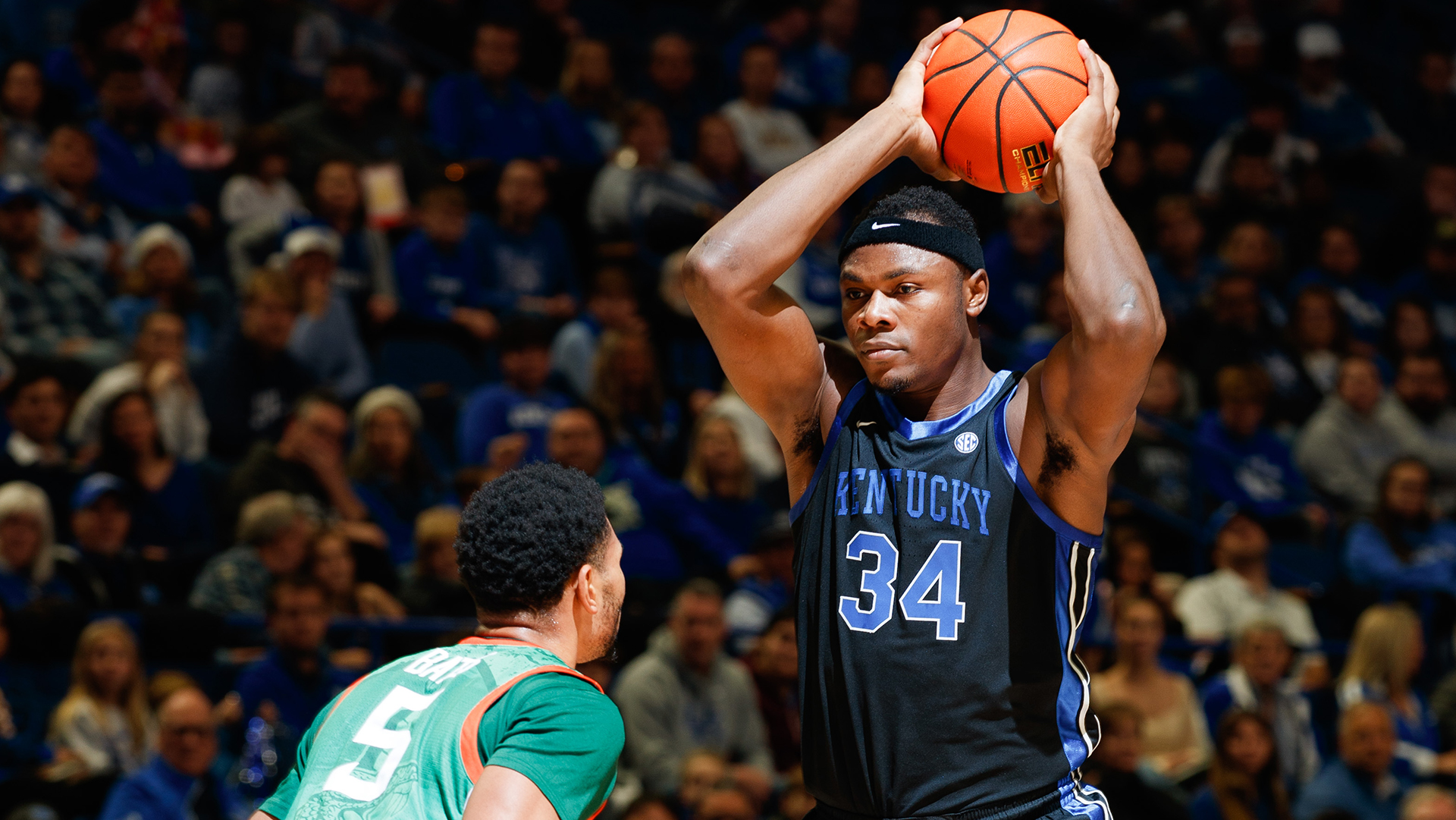 December 30, 2022 - 04:05 PM
Big Blue Preview: Kentucky vs. Louisville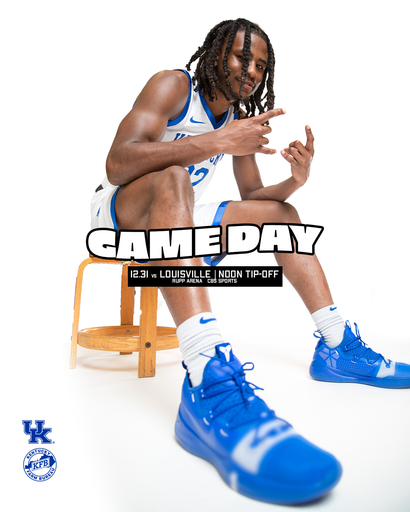 Saturday is the final day of 2022 and Kentucky head coach John Calipari already has taxes on his mind. But the taxes Calipari wants to talk about have nothing to do with income, property or sales tax. Instead, it's the kind of theoretical "tax" one pays for being at Kentucky.
"All of this stuff outside the program that goes on here, what's said and all that stuff, that's a tax that you pay to be here. You want to be at Kentucky? Here's the tax. When it doesn't go right, here's what you deal with. And that includes me. I've been paying taxes for a long time."
That includes criticism in the media and on social media that comes with both wins and losses. And with the Cats having lost two of their last three, those "taxes" are being collected quite often.
Now, Kentucky faces archrival Louisville on Saturday at Rupp Arena (Noon ET, CBS). The Cats and the Big Blue Nation would like nothing more than to see their favorite team pound their least favorite squad on New Year's Eve. But Calipari warns that the Cardinals are improving and that they will come to play.
"They're coming in with the mentality that they're going to win the game," Calipari said. "It's going to be a war, don't think it's going to be anything easy."
Making the challenge even tougher is that Louisville is coached by Kenny Payne, who spent more than a decade on Calipari's staff at Kentucky. Payne will know every play and wrinkle that the Cats will run on Saturday. And despite being 2-11, Calipari knows that the Cards are getting better.
As for his own team, Calipari is looking for some lineup combinations that can help his team play its best. And he's also looking for a mental toughness from his players.
"I've got great kids. I love coaching these guys," Calipari said. "We just need them to be mentally more sturdy so when things don't go right they're mentally sturdy. So, what do you do? You talk about it. You tell them, here's your response to stuff. You do stuff in practice and you call it out."
That's what the Cats have been doing in practice this week. How soon will Calipari and his staff know if the plan is working?
"I don't know when it's going to kick in, I hope it's soon," the UK head coach said. "I can't tell you."
Calipari and the Big Blue Nation would like nothing more than to see the plan come together on Saturday against its intrastate rival.
The State's Best Rivalry
Separated my a mere 80 miles, Kentucky and Louisville are the bluebloods of the Bluegrass State. They have combined for more than 4,000 wins, 11 on-court national championships and 27 Final Fours, including a combined six since 2011. Countless All-Americans have put on uniforms for the two schools.
• UK owns an all-time record of 37-17 against the Cards, including an 11-3 mark since John Calipari took over the reins
• The Cats are 20-5 all-time when the game is played in Lexington, and undefeated at home against the Cards under Calipari
• Two of UK's victories under Calipari were when the stakes were at their highest in the NCAA Tournament. The first was in the 2012 Final Four in which Kentucky went on to win the national title. The second was in 2014 in the Sweet 16, as the Wildcats went on to the Final Four again
• Only three times — all UK victories — in those 13 games since Calipari took over has the game been decided by more than 10 points
• The two schools had a 24-year gap without a game following the 1959 meeting before the "Dream Game" revived the series in 1983. The two schools played each other every year since, except for last season's contest which was canceled due to COVID concerns within the Louisville program
• The highest-scoring game came in 1991 when UK won 103-89
• Prior to Louisville's win in 2016, Kentucky's four-game winning streak in the series was the longest since UK won five straight from 1916-51
• Louisville head coach Kenny Payne spent 10 seasons on UK's staff under Calipari
• Zan Payne played for the Wildcats for four seasons and is a two-time graduate of Kentucky
Best in the Bluegrass
Kentucky is 22-3 against in-state foes with John Calipari at the helm, including an 11-3 mark vs. Louisville.
Two of the victories over the Cardinals were during postseason play. The Wildcats have won all six meetings played inside Rupp Arena, including a 29-point win in 2017-18, the third-largest margin of victory in the history of the series. UofL's three wins are by a combined nine points.
The matchup with Bellarmine on Nov. 29, a 60-41 Kentucky win, was the first between the two programs in their histories and the first of two regular-season matchups against in-state foes for the Cats in 2022-23.
Here is a list of the meetings between the state's two premier programs in the Calipari era:
• Jan. 2, 2010 – UK won 71-62 at Rupp Arena
• Dec. 31, 2010 – UK won 78-63 at the KFC Yum! Center
• Dec. 31, 2011 – UK won 69-62 at Rupp Arena
• March 31, 2012 – UK won 69-61 at the Superdome (NCAA Final Four in New Orleans)
• Dec. 29, 2012 – Louisville won 80-77 at the KFC Yum! Center
• Dec. 28, 2013 – UK won 73-66 at Rupp Arena
• March 28, 2014 – UK won 74-69 at Lucas Oil Stadium (NCAA Sweet Sixteen in Indianapolis)
• Dec. 27, 2014 – UK won 58-50 at the KFC Yum! Center
• Dec. 26, 2015 – UK won 75-73 at Rupp Arena
• Dec. 21, 2016 – Louisville won 73-70 at the KFC Yum! Center
• Dec. 29, 2017 – UK won 90-61 at Rupp Arena
• Dec. 29, 2018 – UK won 71-58 at the KFC Yum! Center
• Dec. 28, 2019 – UK won 78-70 (OT) at Rupp Arena
• Dec. 26, 2020 – Louisville won 62-59 at KFC Yum! Center