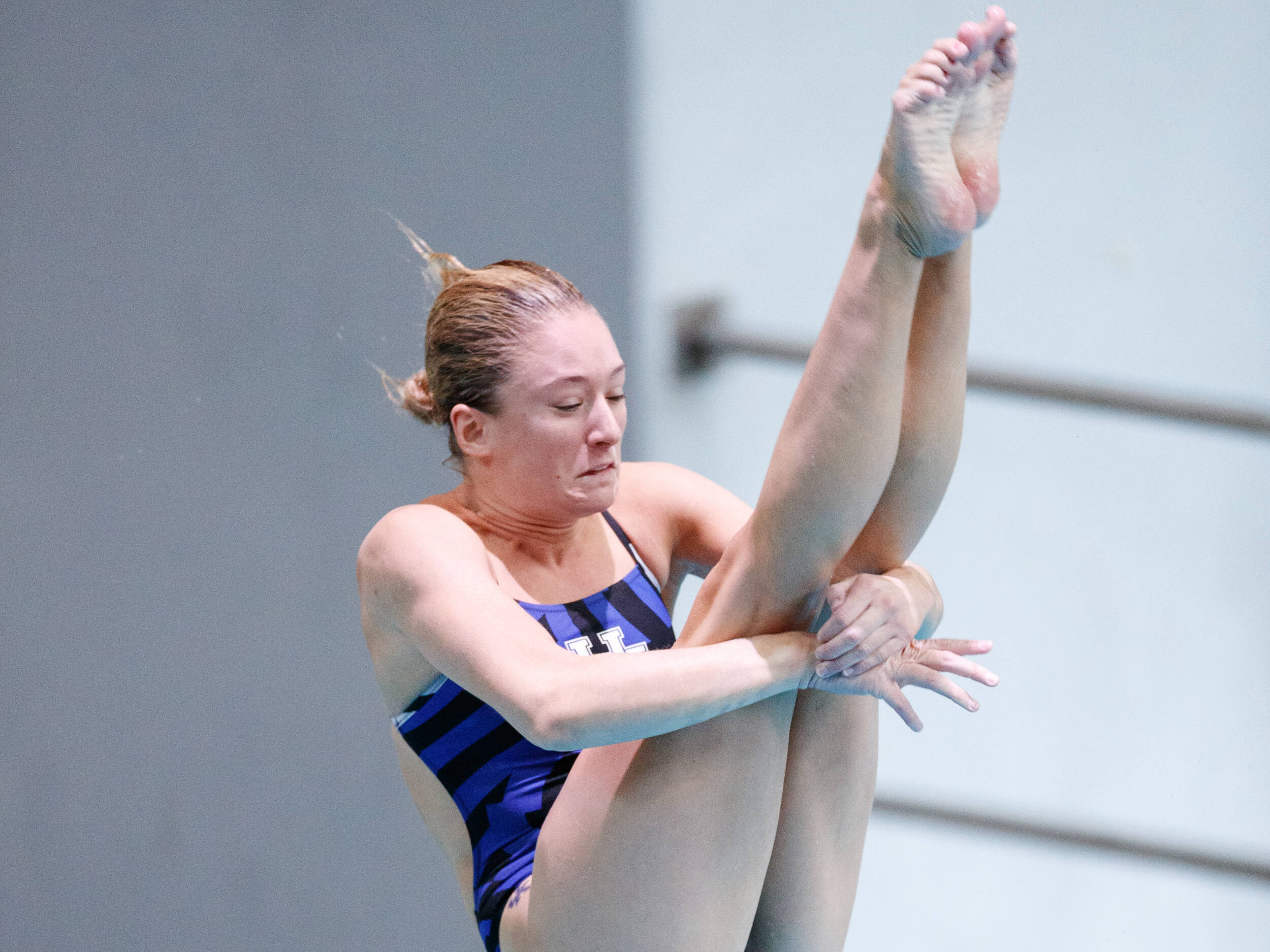 November 22, 2022 - 04:33 PM
Knight Named SEC Women's Diver of the Week
LEXINGTON, Ky. – Kentucky swimming & diving's Kyndal Knight was awarded SEC Women's Diver of the Week on Tuesday, the second time this season Knight has earned the honor from the conference.
A native of Stanley, N.C., Knight had a career performance at the Ohio St. Invitational last week, registering personal bests across all three diving events while resetting the program record in the 3-meter springboard.
Knight began the meet by winning the women's 3-meter with a score of 382.30. The mark shattered the previous Kentucky record of 363.00, set by Jessica Thompson back in 2005. Knight followed-up this record-setting effort by capturing the women's 1-meter the very next day before placing second in platform to close the competition. The fifth-year's scores of 339.20 and 314.45 were new personal highs in the 1-meter and platform, respectively, and put Knight second on the UK all-time top-10 in both events.
Knight's outstanding results helped lead the Kentucky women to a third-place finish in Columbus as a team. This week's weekly award is the seventh of Knight's collegiate her career and her second this season.
For the latest on UK Swim & Dive, follow the Wildcats on Twitter and Instagram at @UKSwimDive, and on Facebook at Kentucky Swimming and Diving.