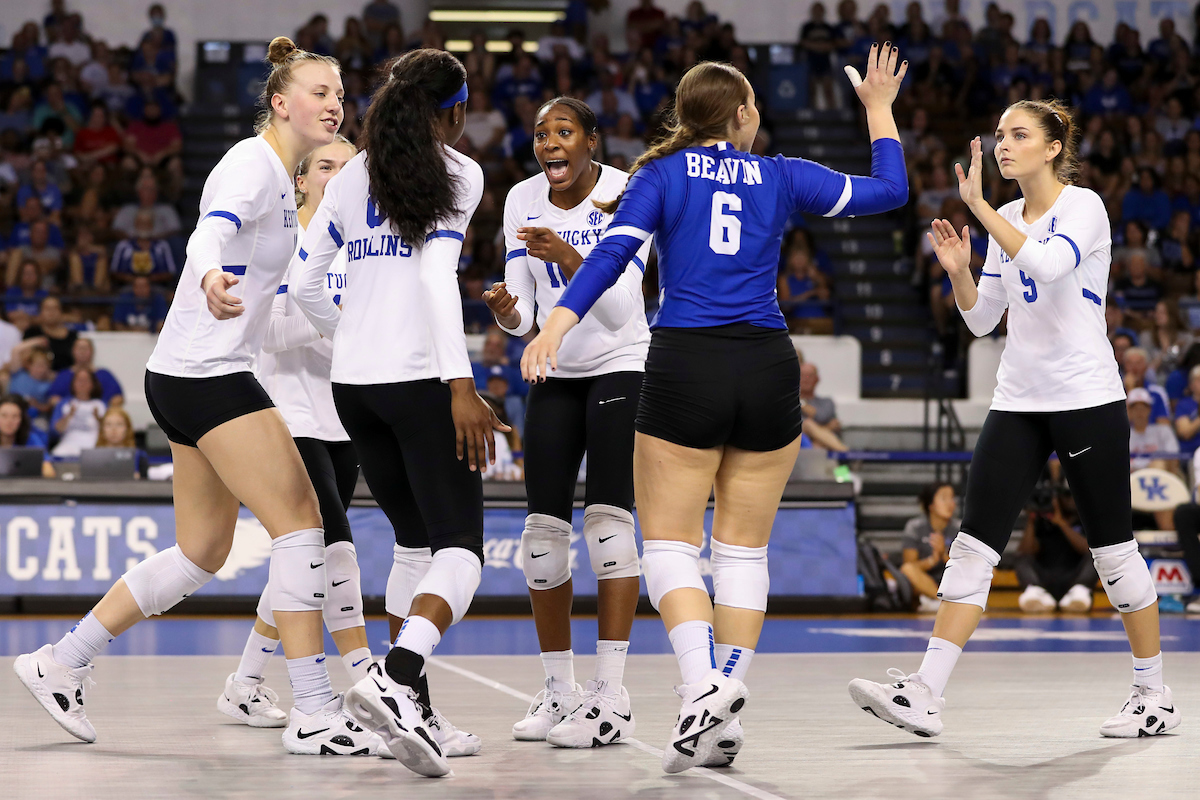 September 25, 2022 - 02:01 PM
Strong Service Game Lifts Cats on Sunday
One of the more undervalued portions of volleyball is serving. A team can put itself in a strong position to win simply by being effective on the service line.
That was the case on Sunday as No. 15 Kentucky swept LSU to earn a split of the weekend series. While trying to find their way offensively early in Sunday's match, Kentucky was able to stay in the match by serving effectively. In fact, early in the first set, the Cats were hitting a negative percentage, but held a 9-6 lead because of three service aces, two by Eleanor Beavin and one by Riah Walker.
UK head coach Craig Skinner noted how important the serve can be and how his team has used that to its advantage this season.
"Certainly something we're capable of, something we've been doing for the most part throughout the year," Skinner said. "It's been a little erratic at times. But we're certainly capable of putting pressure on people with our serve."
Skinner knew the early service aces were important to his team's fast start. He also knows that the Cats need to serve well against quality teams.
"We set the tone early, I think we had two or three aces in the first seven or eight points," Skinner said. "It's got to be a weapon against good teams."
Kentucky ended Sunday's match with seven service aces, compared to just one for LSU. Walker believes that having confidence at the service line is important to having success there.
"We're always looking for tough serves to get them out of system," Walker said. "I have struggled a little bit with my serve so far. Knowing that my teammates are behind me and backing me and trusting my serve, no matter how I'm doing, it always lets us know that we can go and get after it."
But it's not just the aces that can have an effect on the match. When teams fail to receive the serve effectively, they can be taken out of their offensive rhythm, or out of system, which can, in turn, set up an opportunity for the serving team to take advantage. In Sunday's match, Kentucky was able to use those situations to its advantage on multiple occasions.
For the season, Kentucky has 68 service aces, or 1.7 per set. UK's opponents have just 33 aces, giving the Cats a distinct advantage at the serving line.
While it may seem simplistic to the common fan, serving can prove to be a weapon when used properly. Kentucky proved that on Sunday by pressuring LSU with its serve for the entire match.