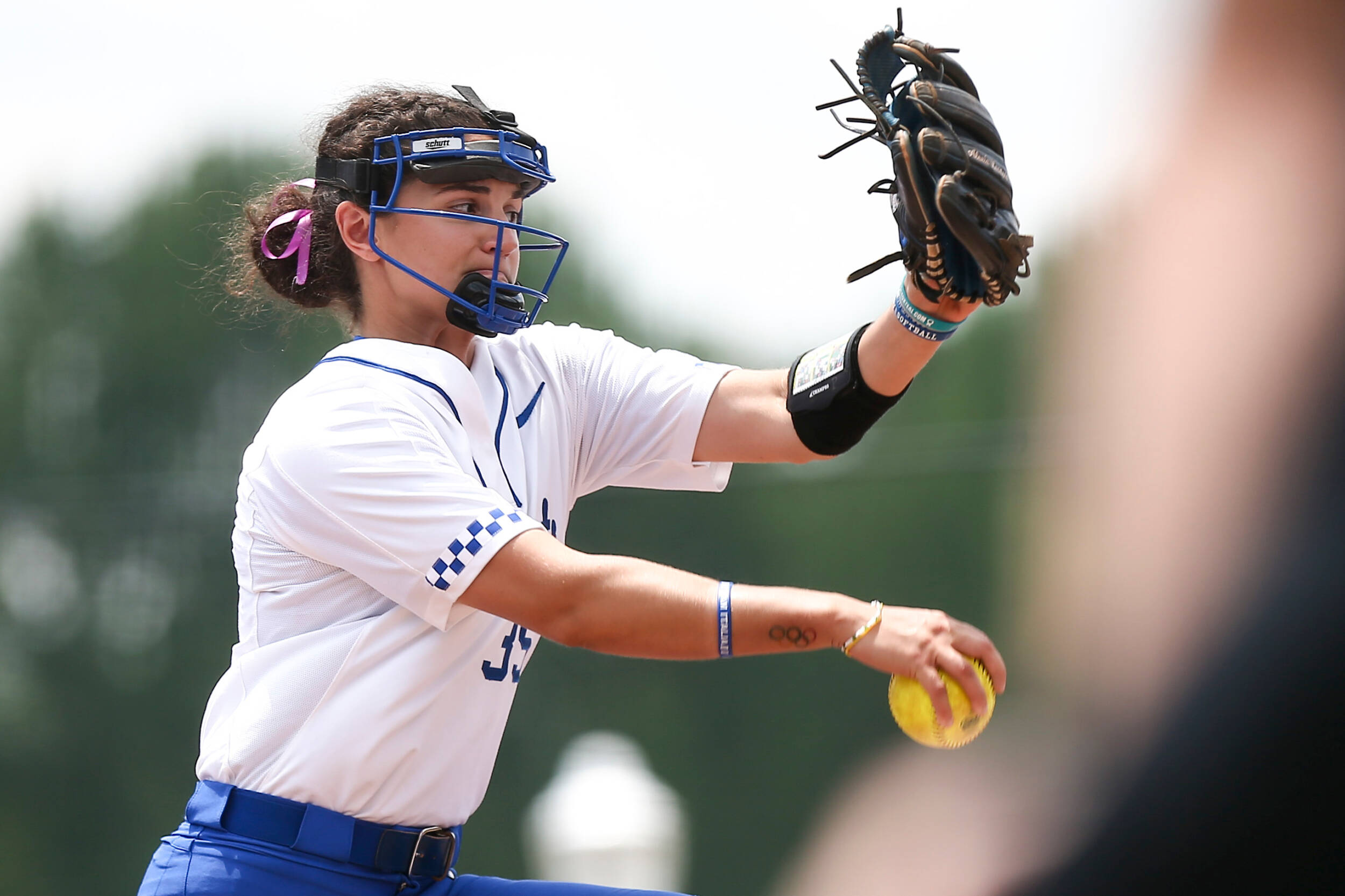 LEXINGTON, Ky. – University of Kentucky sophomore pitcher Alexia Lacatena helped lead Team Italy to a bronze-medal finish in the 2022 European Softball Championships, as Team Italy qualified for the WBSC World Cup.
Lacatena pitched six innings in the bronze medal game, allowing just two runs on six hits and struck out five as the Italians edged the Czech Republic 4-2 to claim the bronze medal.
For the entire European Championships, Lacatena threw herself to a 3-1 record with two complete games and a 1.58 ERA. She recorded 29 strikeouts to just a trio of walks and had 26.2 total innings in the circle with wins over Israel and two against the Czechs.
Lacatena returns to Lexington for her sophomore year in 2023 and will be one of the Wildcats' most experienced returners in the circle for Rachel Lawson's squad. The Stanhope, N.J., native will now help Italy compete in the World Baseball Softball Confederation (WBSC) World Cup be way of earning its spot thanks to the bronze-medal finish this summer.
For the latest on the Kentucky softball team, follow @UKSoftball on Twitter, Instagram and Facebook, as well as on the web at UKathletics.com.