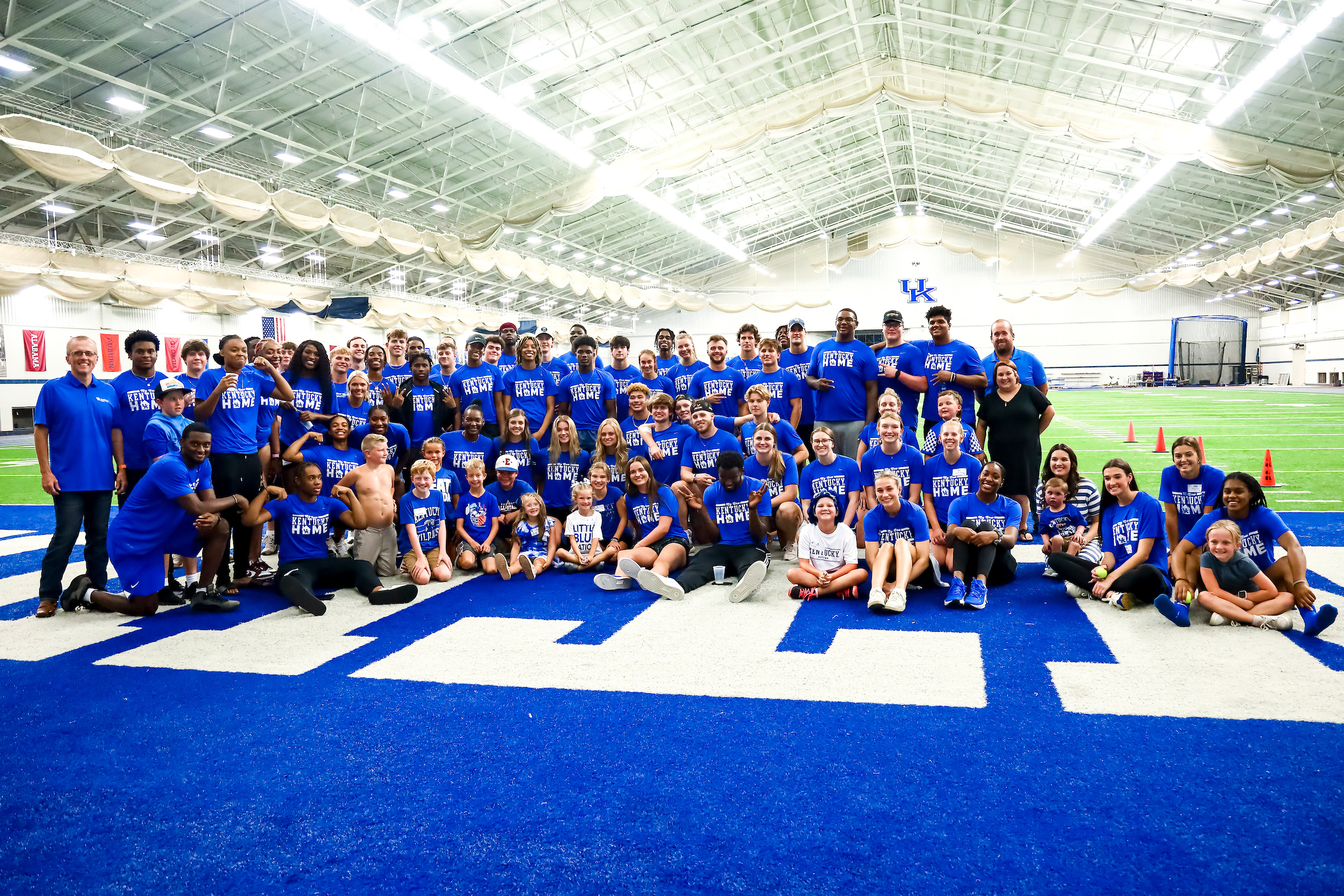 August 1, 2022 - 05:31 PM
UK Athletics SAAC Extends Partnership with Kentucky Childrens Hospital
LEXINGTON, Ky. – The University of Kentucky Student-Athlete Advisory Committee (SAAC) has elected to extend UK Healthcare Kentucky Children's Hospital (KCH) as its "Community Partner of Choice."
The UK SAAC's partnership with KCH has been in place since April 2020. The UK SAAC partnered with Special Olympics of Kentucky from December 2018 through April 2020.
UK student-athletes work with numerous other charitable organizations, but the "Community Partner of Choice" initiatives enable Wildcat student-athletes to cultivate even deeper relationships in a focused manner.
In late July, as part of the "My New Kentucky Home" welcome series for student-athletes new to the UK campus, experienced Wildcats and their younger teammates joined KCH patients and their families for a fun event inside Nutter Field House.
Fun activities included a Q&A "Simon Says" session, a tennis ball toss (indoor version of a water balloon toss), an obstacle course game, and then a group singing of the UK Fight Song before sharing dinner.
The summer "My New Kentucky Home" event was just one of the events where Kentucky student-athletes will engage KCH kids throughout the upcoming year.
UK SAAC is the student-athlete organization that represents the student-athletes at Kentucky. UK SAAC seeks to ensure that UK Athletics provides each sport and every student-athlete with a quality environment and the essentials to be competitive as a student-athlete and a team. Each UK team is represented by at least one UK SAAC member. UK SAAC is supported by UK Athletics' Student-Athlete Experience division