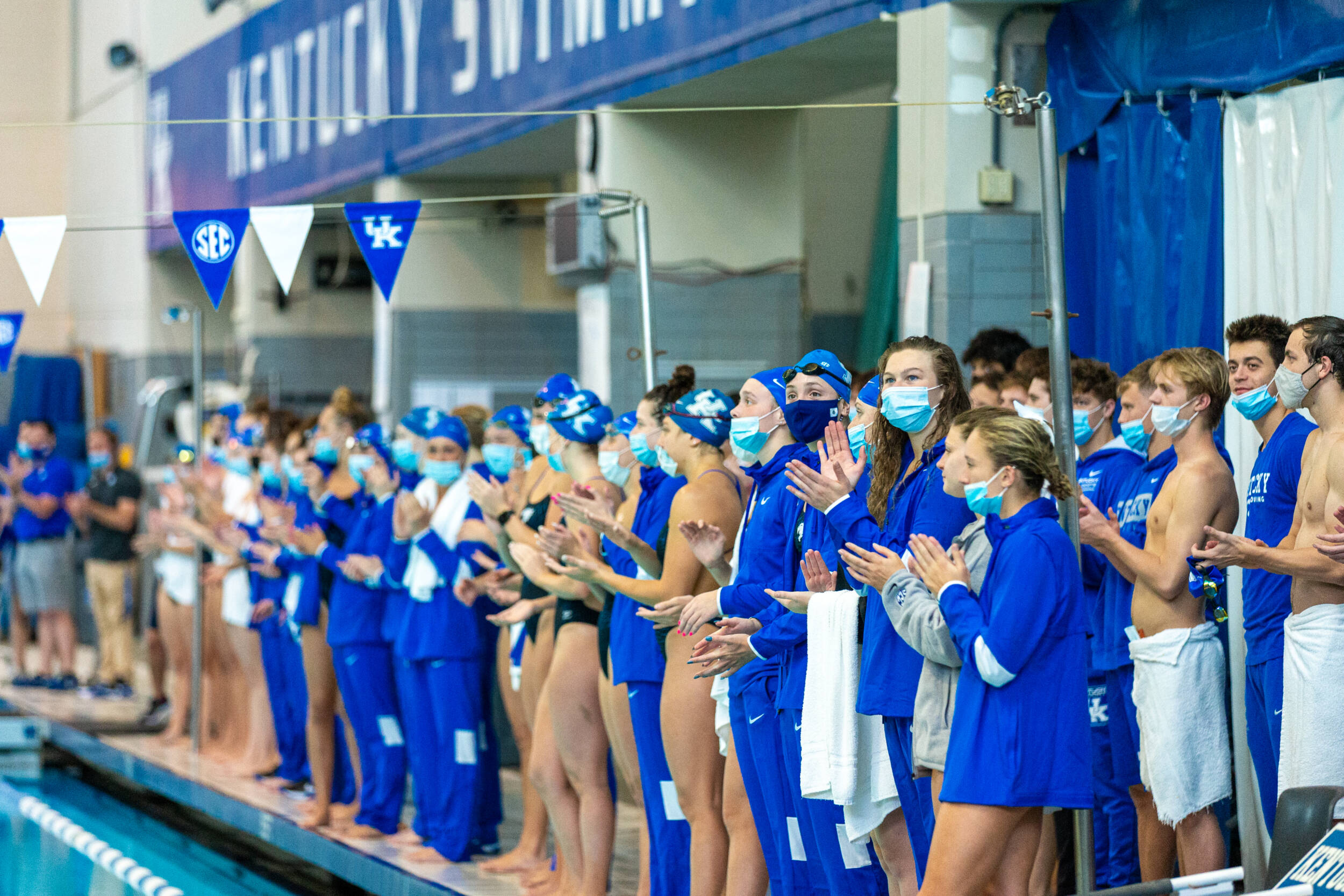 22 Swimmers and Divers Named CSCAA Scholar All-Americans
RICHMOND, Va. – The College Swimming & Diving Coaches Association of America (CSCAA) has named 22 University of Kentucky swimmers and divers to the 2022 CSCAA Scholar All-America teams, it was announced by the organization this week.  
More than 1,200 swimmers and divers were named to the 2022 CSCAA Scholar All-America teams, including 240 from the Southeastern Conference. Kentucky's 22 honorees, which is a combination of 13 Wildcats on the first team, nine student-athletes tabbed as honorable mention, 16 women's swimmers and divers and six men's swimmers and divers, is tied for sixth among programs in the league, behind leaders Florida and Tennessee with 33 selections apiece.
To qualify for the CSCAA Scholar All-America First Team, student-athletes must have earned a GPA of 3.50 or higher and participated in their national championship. Those named CSCAA Scholar All-America Honorable Mention also earned a minimum 3.50 GPA and met the "B" time standard for the national meet or competed at a diving zone qualification meet.  
The swimming and diving program is coming off a season that featured a combined 15 podium finishes at the 2022 SEC Men's and Women's Championships, which was highlighted by an SEC record and an SEC meet record, an SEC Championships runner-up finish for the women's team and a combined 18 All-America honors at the NCAA Men's and Women's Championships.
First Team
Kyle Barker – Biomedical Physiology & Kinesiology
Bailey Bonnett – Elementary Education
Caitlin Brooks – Communications
Gillian Davey – Biomedical Physiology & Kinesiology
Riley Gaines – Health Science & Human Performance
Izzy Gati – Biomedical Physiology & Kinesiology
Parker Herren – Political Science
Lauren Poole – Sociology
Anna Havens Rice – Chemistry
Sophie Sorenson – Marketing
Morgan Southall – Management
Kaitlynn Wheeler – Communications
Mason Wilby – Integrated Strategic Communication
Honorable Mention
Torie Buerger – Animal Science
Nicholas Caruso – Biomedical Physiology & Kinesiology
Timmy Ellett – Finance
Beth McNeese – Writing, Rhetoric & Digital Studies
Olivia Mendenhall – Finance
Jodi Ogle – Biology
Zane Rosely – Finance
Adam Rosipal – Psychology
Kristyn Sabol – Psychology
For the latest on the Kentucky swimming and diving program, follow @UKSwimDive on Twitter and Instagram, on Facebook, and on the web at UKathletics.com.