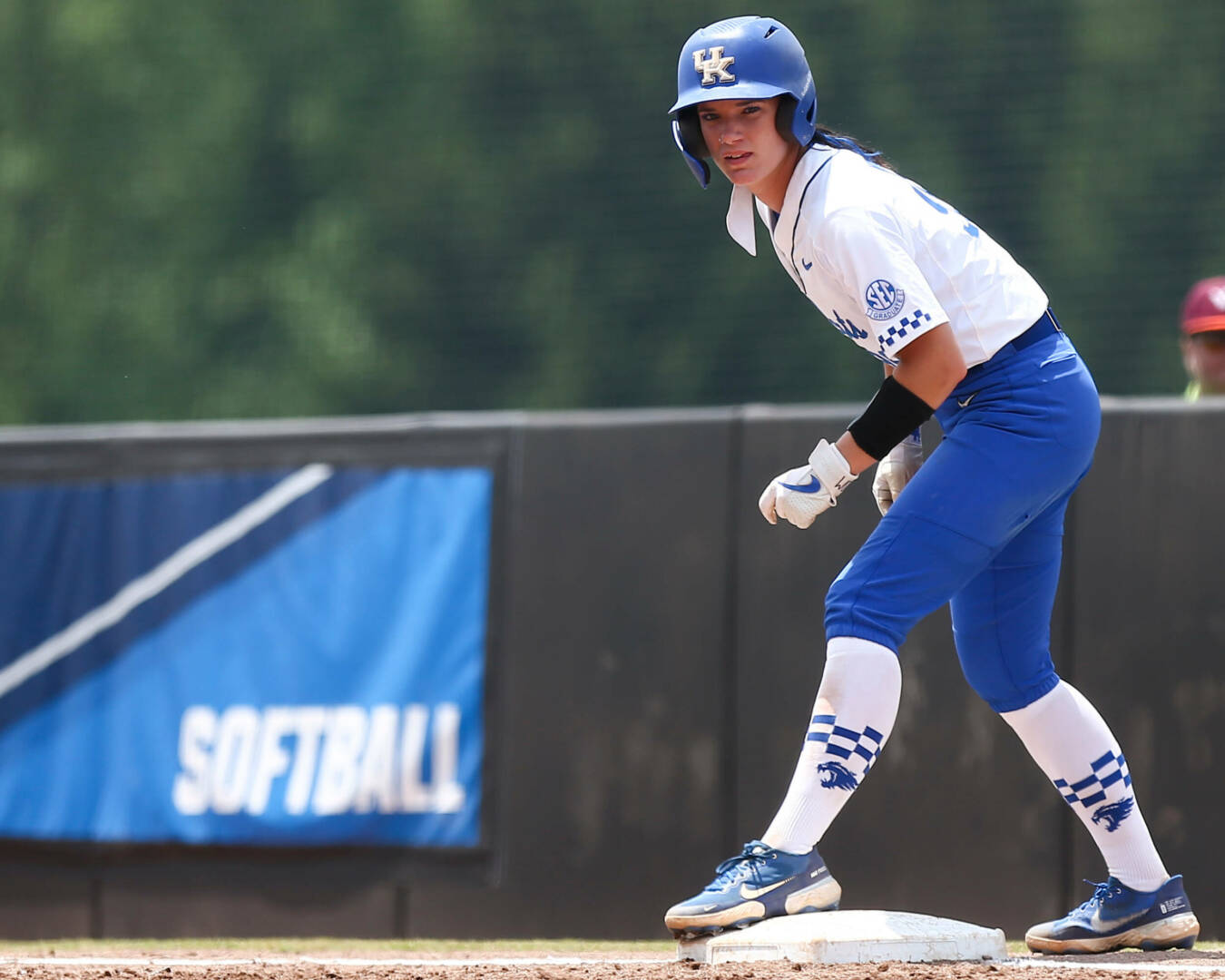 LEXINGTON, Ky. – Kentucky Softball All-American Kayla Kowalik announced on BBN Tonight Wednesday that she will be retuning for a fifth year at Kentucky after being accepted into graduate school.
The three-time All-Southeastern Conference performer and 2021 National Fastpitch Coaches' Association All-American has one year left on her eligibility clock and has chosen to use it at Kentucky while she attends her first year of an MBA program at UK.
"I am fully committed to this program and I really do love it so much," Kowalik said on BBN Tonight's exclusive announcement. "I think the first goal is OKC. That has been my goal since I walked in four years ago. I think we can potentially win the SEC. Those are all goals we can achieve and I know Coach Lawson has high standards like I do."
Kowalik is already one of the best players in program history, having set the career records for total runs scored, triples and sits atop the current record for career batting average with a .418 mark in four years.
Additionally, Kowalik is just 14 hits away from tying the school record for hits, ranks in the top 10 in walks, total bases, and is only 20 away from the school record in stolen bases.
The 2022 Kentucky Fall schedule will be released at a later date.
For the latest on UK Softball, follow the Wildcats on Twitter and Instagram at @UKSoftball.