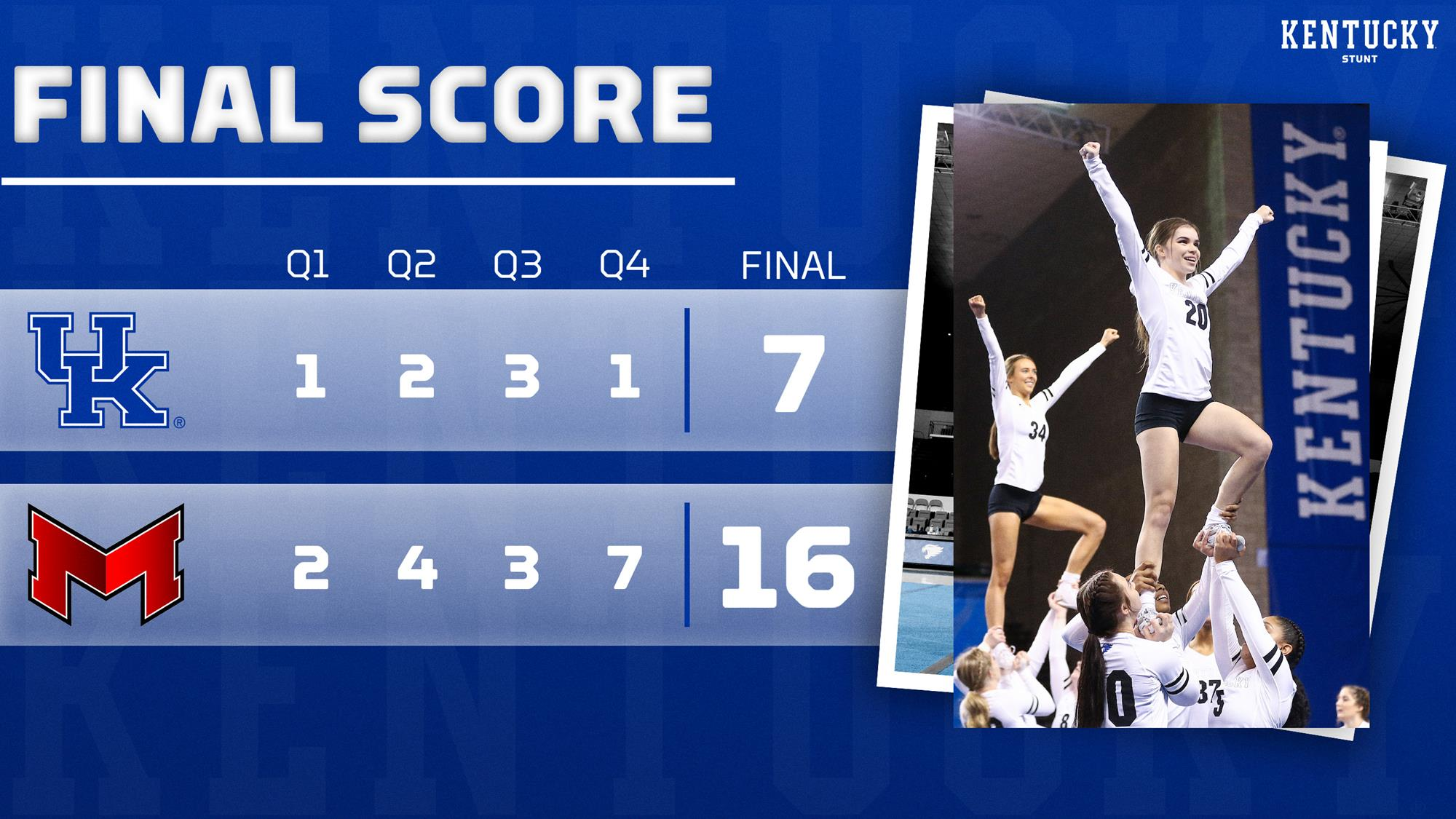 SAN ANTONIO – The Kentucky STUNT team lost to Maryville University 16-7 on Friday in the first round of the 2022 STUNT National Championship tournament in San Antonio.
Maryville earned the first point of the game before Kentucky tied it at 1-1. The Saints would take the next point and, after neither team earned a point on the final routine of the period, Maryville led 2-1 after the first quarter.
The second quarter belonged to Maryville, with the Saints earning the maximum four points in the period. Kentucky was able to earn two points, but the Cats found themselves behind 6-3 at halftime.
In the third period, the teams played evenly, each winning three points. That gave Maryville a 9-6 lead with one period remaining.
Maryville put the game away in the fourth quarter, taking the first five points of the period. Overall, the Saints would outscore the Cats 7-1 in the final stanza to win.
Kentucky will face an opponent to be determined on Saturday at approximately 4:45 ET in the double-elimination event.