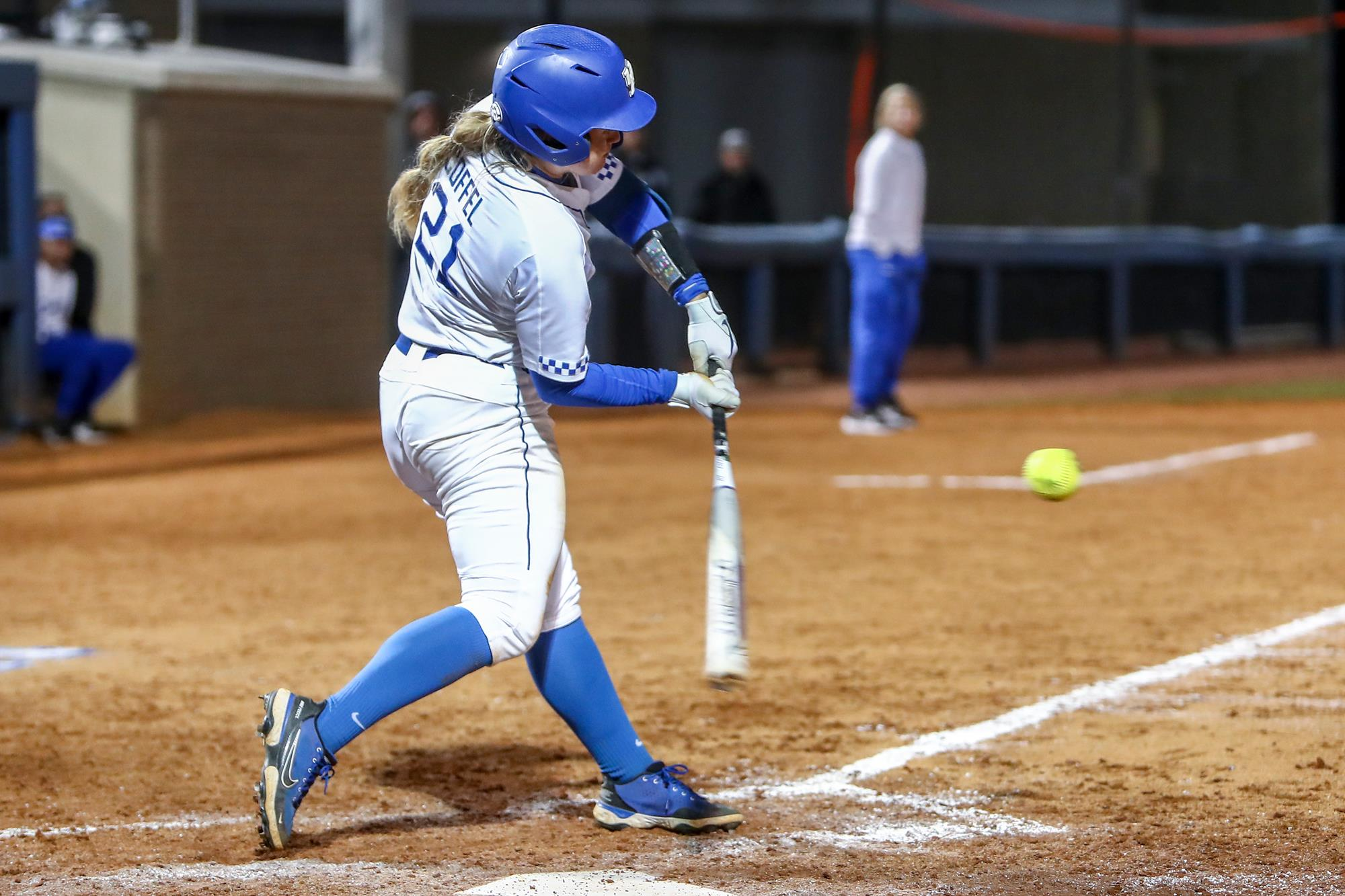 OKLAHOMA CITY, Okla. – Erin Coffel has been voted as a finalist for the 2022 USA Softball National Player of the Year, the organization announced Wednesday. Coffel is one of 25 finalists that was voted upon by a panel of media members and coaches.
 
The sophomore slugger is hitting a robust .441 on the season and an even more impressive .481 in Southeastern Conference play with 14 home runs and 51 RBI, both leading the No. 9 Kentucky Wildcats offense. Coffel has 52 hits, 29 runs scored, seven doubles and 21 extra-base hits.
 
Coffel is one of six players from the Southeastern Conference to make the final 25 cutoff, joining Mia Davidson (Mississippi State), Montana Fouts (Alabama), Danielle Gibson (Arkansas), Haley Lee (Texas A&M) and Skylar Wallace (Florida).
 
The list of 25 will be dwindled down to a final 10 on May 4 with the top three finalists announced on May 18. The 2022 USA Softball Collegiate Player of the Year award winner will be announced prior to NCAA Women's College World Series.
 
For the latest on UK Softball, follow the Wildcats on Twitter and Instagram at @UKSoftball.