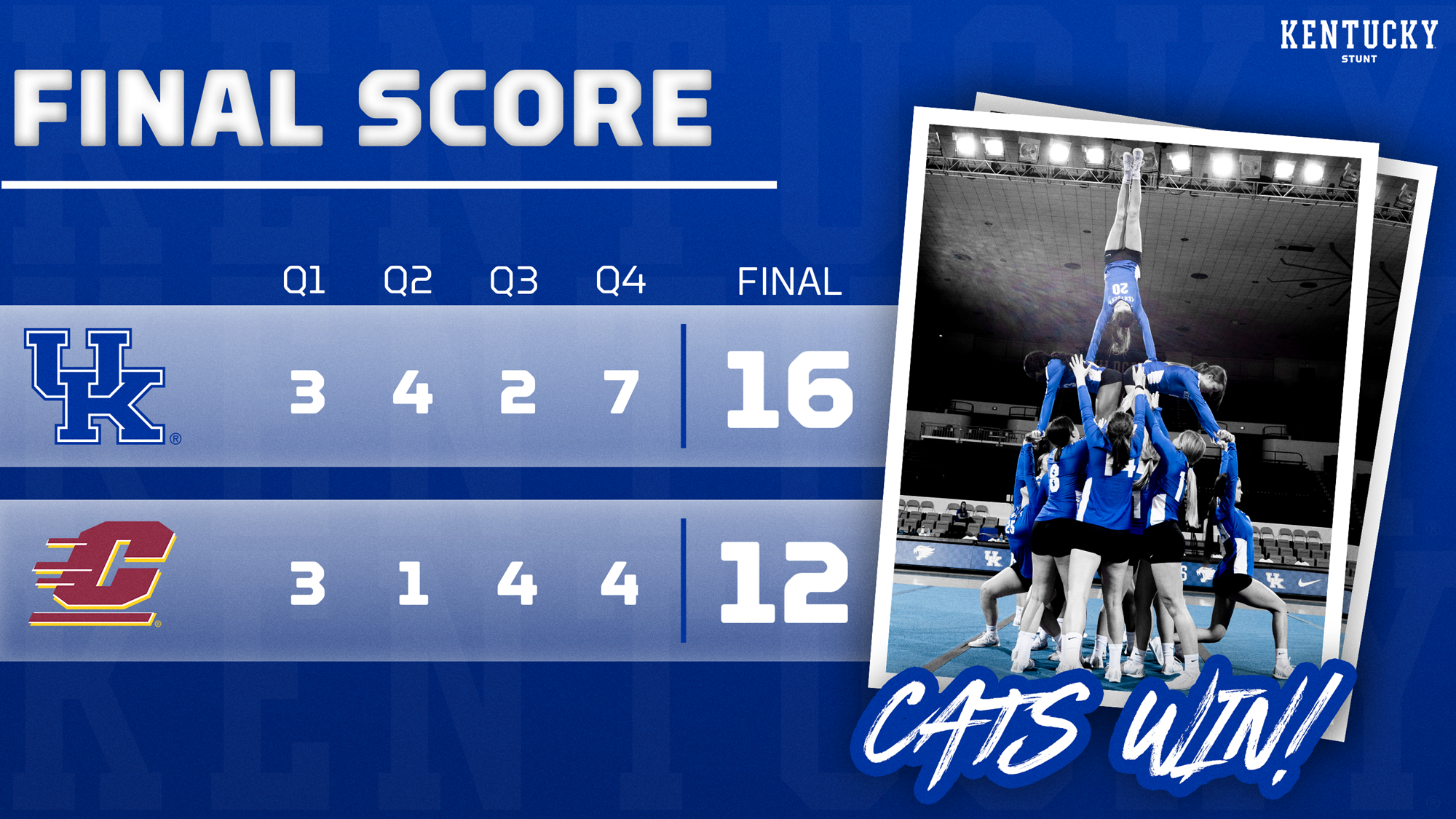 ANN ARBOR, Mich. – The Kentucky STUNT team split a pair of games on Saturday in the Ann Arbor Tournament at Concordia University in Ann Arbor, Michigan.
Kentucky (3-5) opened the day by topping Central Michigan 16-12 before falling to powerful Davenport (Mich.) University 19-6.
In the opening game of the day, the Cats squared off with Central Michigan. The game was tied 3-3 after one quarter before the Cats took control by winning the second period, taking a 7-4 lead into the half.
Central Michigan rallied in the third quarter, cutting the UK lead to 9-8 but the Cats outscored the Chippewas 7-4 in the final stanza to win 16-12. It was Kentucky's third consecutive victory, following a doubleheader sweep over Ashland on March 12.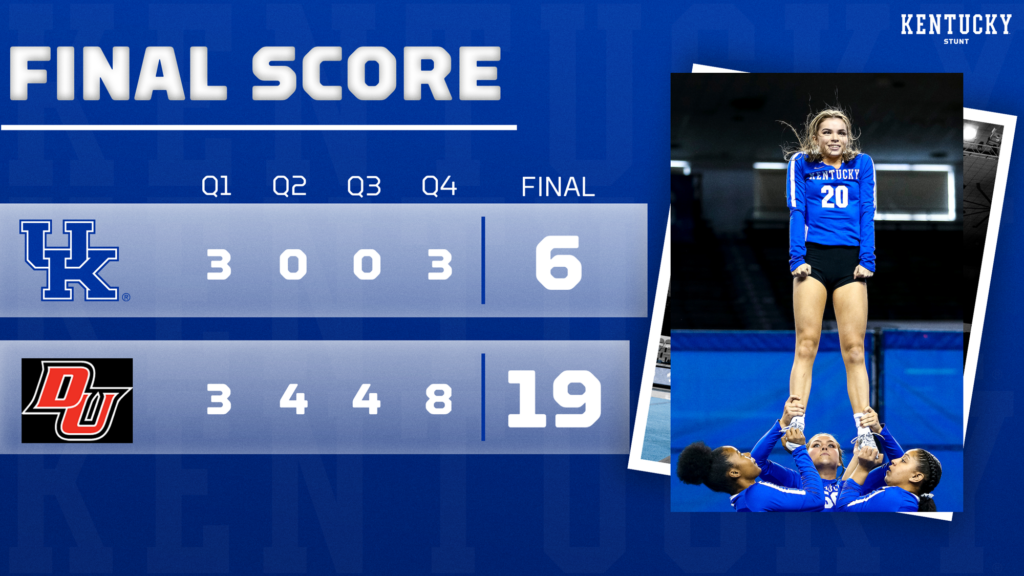 In the second game, Kentucky faced Davenport (Mich.). The two teams were tied 3-3 after the first quarter but Davenport took the lead in the second quarter, winning all four points to take a 7-3 lead into the half.
Davenport continued its streak in the third quarter, taking all four of the available points to build an 11-3 lead heading into the fourth quarter. In the final period, the Cats were able to tally three points, but Davenport registered eight to close out the 19-6 decision.