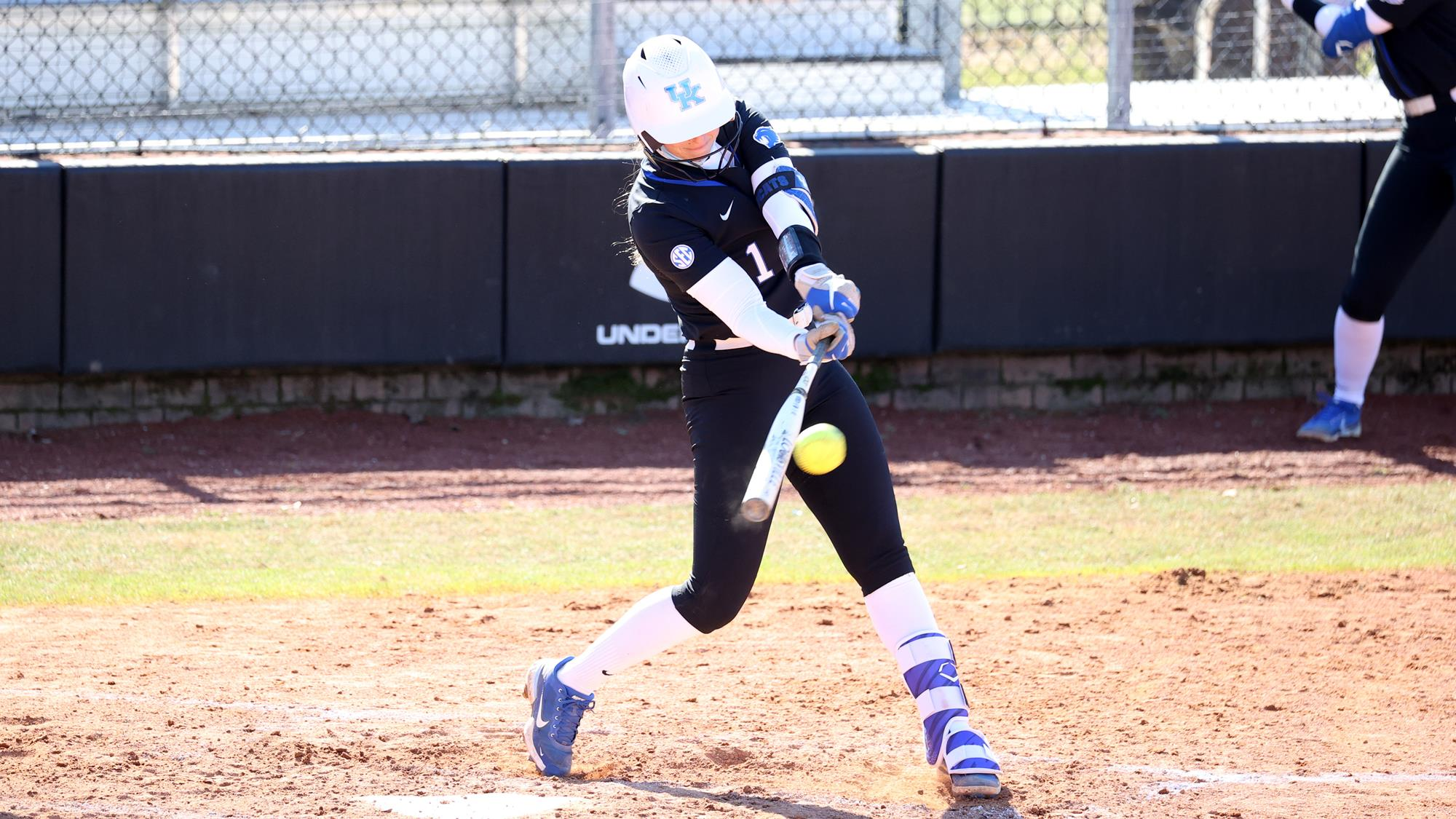 OXFORD, Ohio – The No. 8 Kentucky Softball team dropped a midweek game to Miami University, 7-5 in Oxford, Ohio on Wednesday afternoon.
 
Kentucky fell behind 5-0 in the first two innings, but rallied to tie the game at 5-5 thanks to a Lauren Johnson RBI single and a Miranda Stoddard grand slam in the top of the fourth inning.
 
Miami never trailed in the game and with the win, improves to 7-10 on the year. Kentucky with the loss falls to 19-3.
 
UK will travel to Tuscaloosa, Alabama this weekend for a three-game Southeastern Conference series with the No. 4 Alabama Crimson Tide beginning Friday night. All three games of the series will be broadcasted live on the SEC Network+, ESPN3 and the ESPN app
 
Key Play
A two-run home run in the bottom of the fifth inning was the key play in the game as the RedHawks reclaimed the lead after UK tied it at 5-5. The lead would not be relinquished by MU the rest of the game.
 
Key Stat
Six. The Wildcats left six runners stranded on the bases that were in scoring position.
 
Key Player
Miranda Stoddard was the key offensive player for the Wildcats, as she hit the grand slam to pull UK even with Miami in the top of the fourth.
 
Run Recap
Miami strung together four hits in the bottom of the first to score two runs and take an early lead. MU 2, UK 0
 
In the bottom of the second, four more hits for the RedHawks allowed three runs to score and chased UK starter Miranda Stoddard in the inning. MU 5, UK 0
 
Lauren Johnson in the top of the third hit an RBI single to put the first UK run on the board, scoring pinch runner Erica Thulen. MU 5, UK 1
 
In the top of the fourth, Kentucky tied the game at five on a grand slam from Miranda Stoddard with one out. MU 5, UK 5
 
With two outs in the bottom of the fifth inning, Miami took the lead on a home run to left field. FINAL – Miami 7, Kentucky 5
 
For the latest on UK Softball, follow the Wildcats on Twitter and Instagram at @UKSoftball.