DALLAS – The Kentucky STUNT team finished its play in the Dallas Baptist University Tournament on Saturday, falling to Texas 15-9 and to host DBU 19-5.
Kentucky (0-4) started Saturday facing Texas. In the first routine of the first quarter, Kentucky earned a tie, winning the first point in school history. The Cats would trail 4-1 after one quarter but would rally in the second quarter, getting within 6-4 at the half.
UK earned two points in the third quarter but trailed 8-6 heading into the final stanza. That's where Texas put the game away, winning seven points, while Kentucky won three.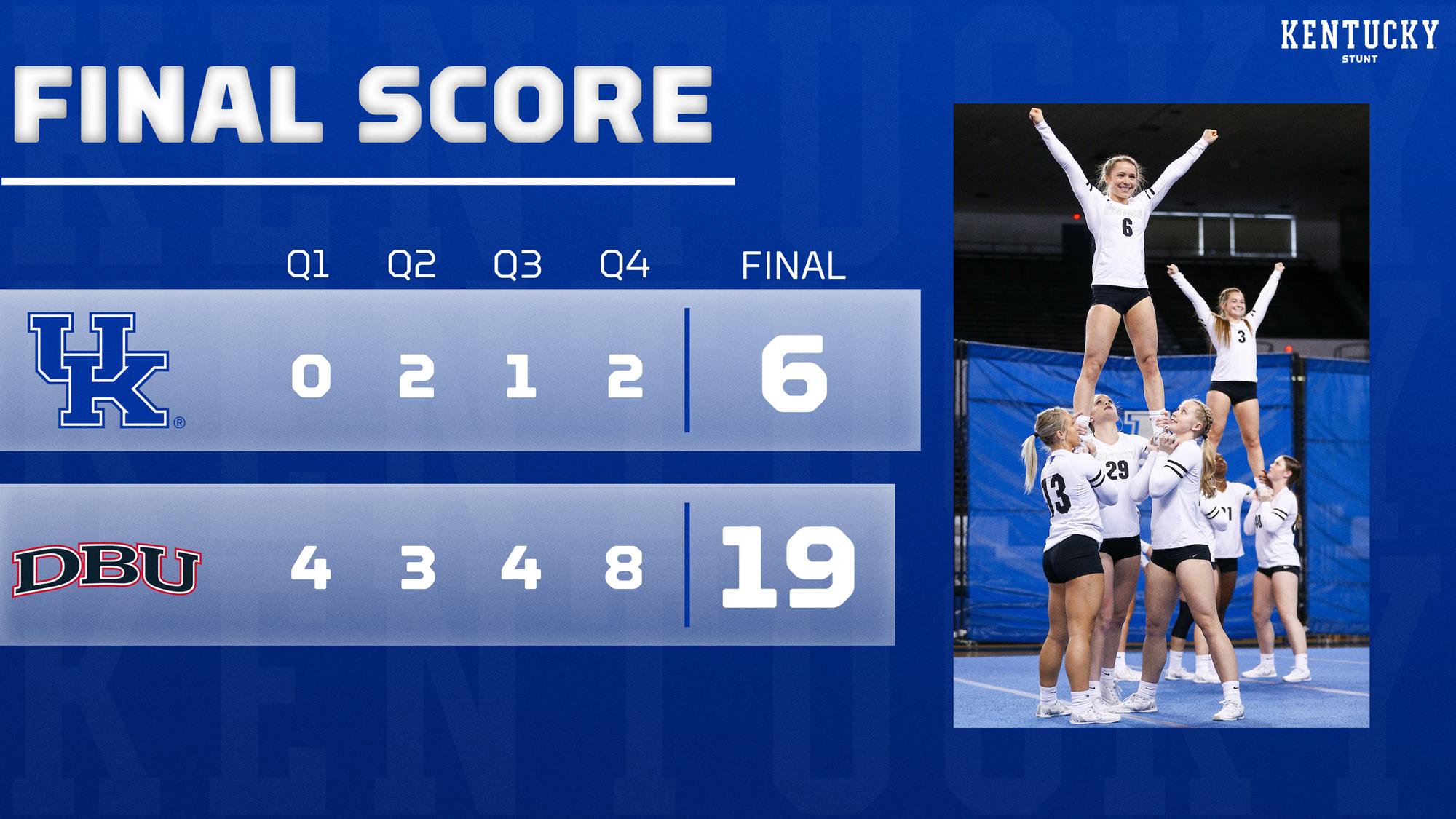 In Saturday's second game, the Cats took on host Dallas Baptist. The Patriots took a 4-0 lead in the first quarter and UK could never recover. The Cats trailed 7-2 at the half and were unable to get any closer.
 
Kentucky returns home and will host a STUNT clinic on Feb. 26 at the Nutter Field House. More information about the clinic can be found here.