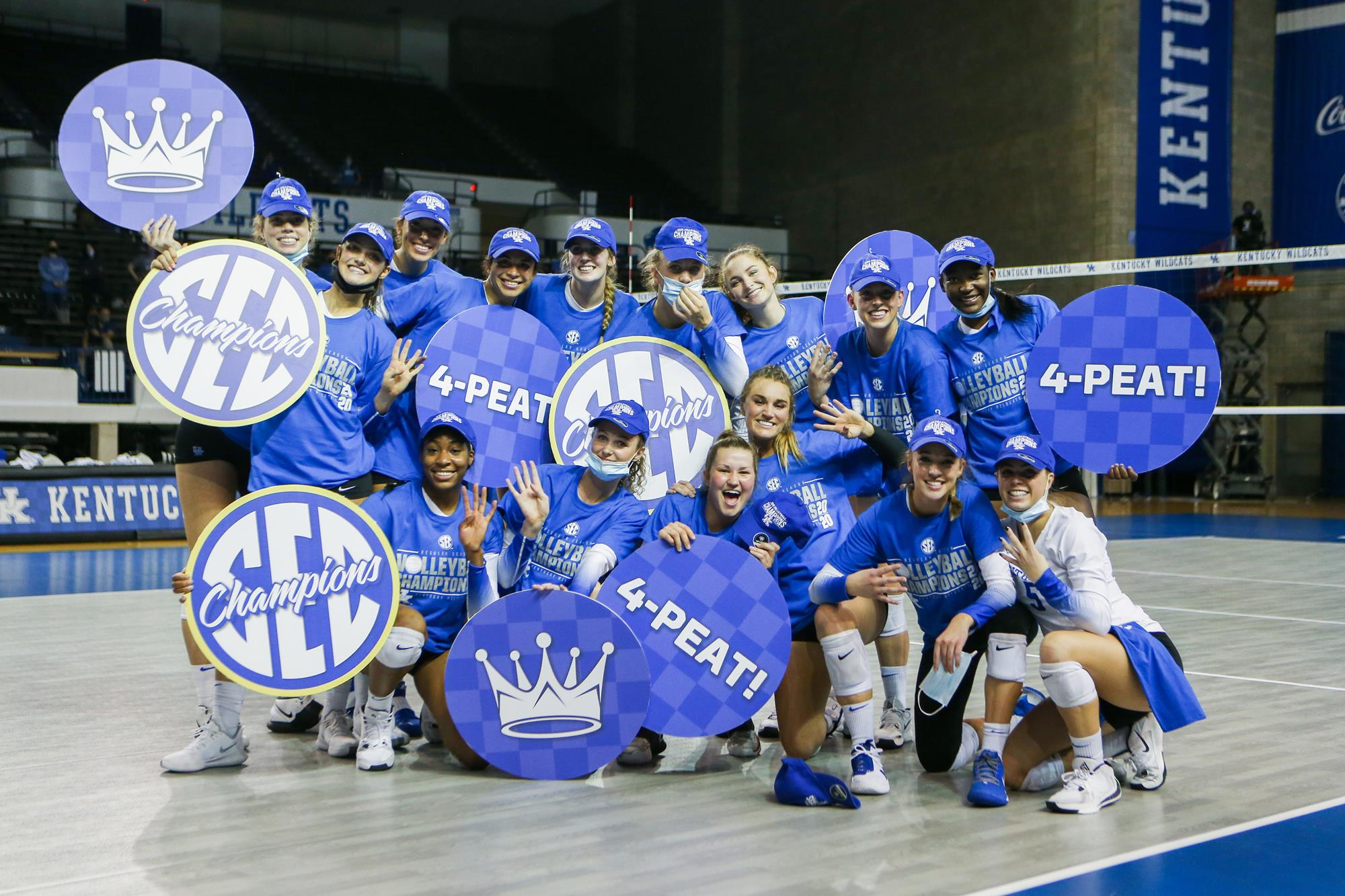 Cincinnati Reds to Honor Kentucky Volleyball on June 29
LEXINGTON, Ky. – The Cincinnati Reds will be honoring the 2020 NCAA National Champion Kentucky Volleyball team Tuesday, June 29 at Great American Ballpark in Cincinnati. The Reds will be presenting the Wildcats team and coaching staff a trophy on behalf of the Reds organization.
 
The ceremony will take place prior to the Reds game against the San Diego Padres, scheduled for a 7:10 p.m. ET first pitch. The program honoring the Wildcats will take place approximately 15 minutes before first pitch.
 
Tickets are available for the game by visiting Reds.com.
 
Kentucky finished the 2020 season with a 24-1 record, winning the NCAA Tournament, SEC Championship and both the AVCA National Player of the Year (Madison Lilley) and Coach of the Year (Craig Skinner).
 
The Wildcats recently unveiled their 2021 schedule, with tickets now on sale to all 13 home matches at https://ukathleticstix.com/sports/womens-volleyball.
 
Follow along with the Wildcats on Twitter, Facebook and Instagram, and on the web at UKathletics.com.