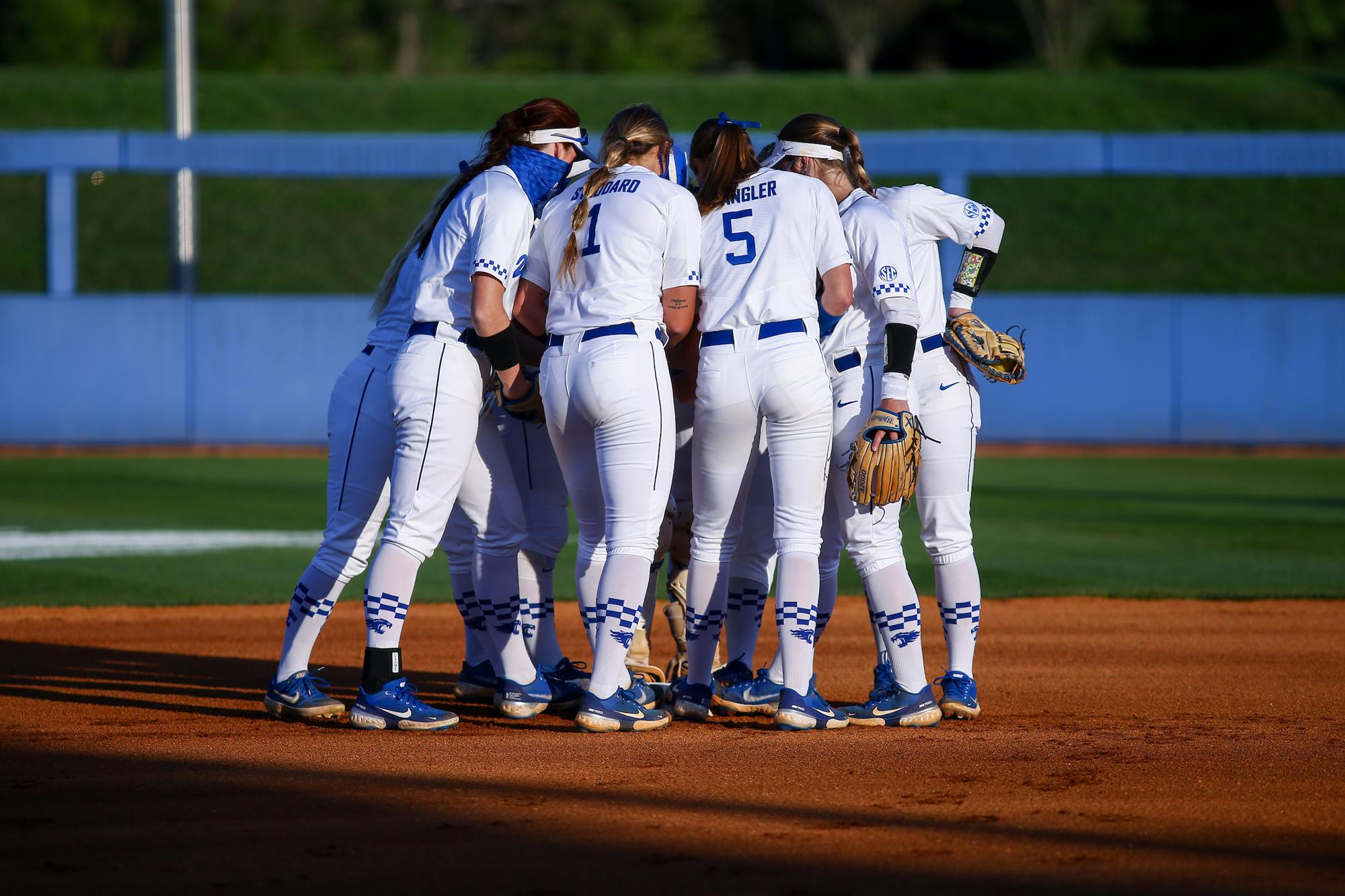 LEXINGTON, Ky. – The No. 12 Kentucky Softball team will travel to Richmond, Kentucky on Wednesday night to complete its annual home-and-home with the Eastern Kentucky Colonels at Hood Field.
 
The Wildcats and Colonels will be meeting for the second time this season, as UK took the opener in Lexington 6-5 in a tight contest at John Cropp Stadium back in March.
 
Wednesday night's game at EKU will be broadcasted live on ESPN+ and the ESPN app with the proper subscription. First pitch is at 6 p.m. ET and the game is sold out.
 
Kentucky is 28-8 on the season, and steps out of Southeastern Conference play for the second-to-last time this season on Wednesday night when it faces EKU. The Wildcats will host Louisville on April 21, next Wednesday, in its final non-conference game of the season. UK is coming off a three-game series with No. 20 Georgia that saw the Wildcats win game one, but lose the next two to drop the series, two games to one.
 
Eastern Kentucky is an impressive 25-9 on the season, and is in the Ohio Valley Conference title hunt with a 16-4 record in league play. Led by 29th-year head coach Jane Worthington, the Colonels enter Wednesday night's game off a three-game weekend sweep of Tennessee State, and winners of seven in a row, including a midweek over Western Kentucky.
 
For the latest on UK Softball, follow the Wildcats on Twitter and Instagram at @UKSoftball.