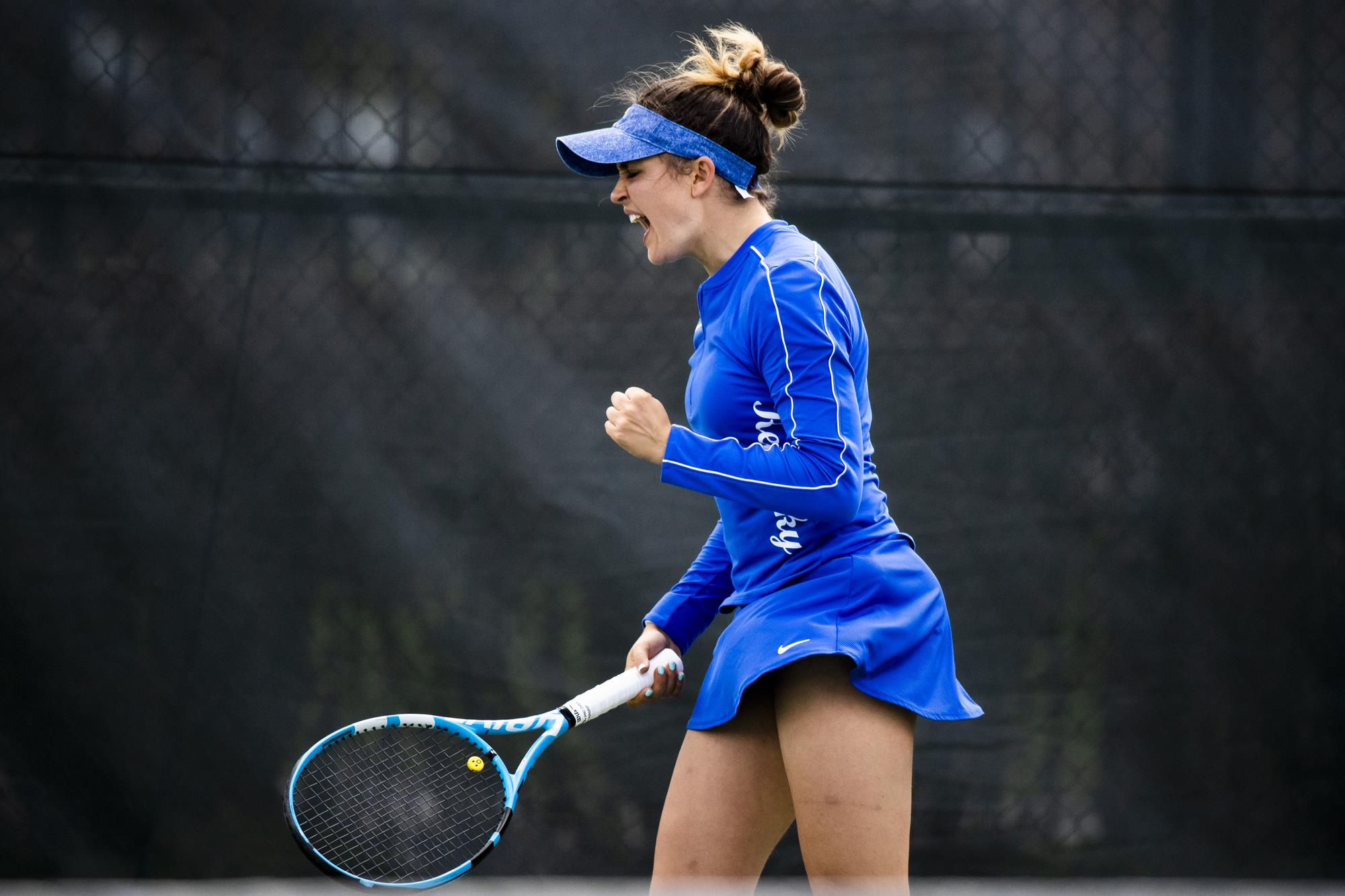 No. 21 Kentucky Concludes Regular Season at Mississippi State, Ole Miss
LEXINGTON, Ky. – The University of Kentucky women's tennis team is back on the road to close out its four-game road stretch and conclude its regular season this weekend in Mississippi, making stops at Mississippi State on Thursday, April 8 at 4 p.m. ET and Ole Miss on Saturday, April 10 at 2 p.m. ET.
 
The Wildcats are 13-6 this season, including 5-6 in the Southeastern Conference and 2-3 on the road. The squad kicked off its final road stretch last weekend, dropping its first back-to-back dual matches of the spring at No. 15 Florida (5-1) and at South Carolina (4-2). Despite the setback, some individual performances highlighted the trip.
 
The No. 8-ranked doubles team in the nation in Akvile Paražinskaite and Fiona Arrese upset the No. 2-ranked doubles team in the nation in McCartney Kessler and Marlee Zein of Florida, 7-6. While it helped UK earn its 16th doubles point through 18 dual matches, the dominant duo also improved to 14-1 on the season, including 9-1 in the conference and 5-1 against ranked foes.
 
Mississippi State boasts a 10-9 record, including a 2-9 mark in the league and an 8-4 mark at home. The Bulldogs sport the No. 32-ranked singles player in the nation in Emma Antonaki, while the sophomore owns a 14-3 mark this spring. Complimenting her efforts, Magda Adaloglou and Tamara Racine are ranked 14th in the nation, owning a 4-3 mark on the first court.
 
Ole Miss boasts a 9-7 record, including a 5-5 mark in the league and a 3-4 mark at home. Former Cat No. 63-ranked Tiphanie Fiquet is a frequent Nos. 1 and 2 player, boasting a 7-4 record and a 3-3- mark in the conference action. She also leads the team in ranked wins, sporting a 3-2 record against ranked foes.
 
Kentucky owns the all-time series over both Mississippi State, 37-6, and Ole Miss, 24-23.
 
For the latest on the Kentucky women's tennis program, follow @UKWomensTennis on Twitter and on Instagram, on Facebook and on the web at UKathletics.com.