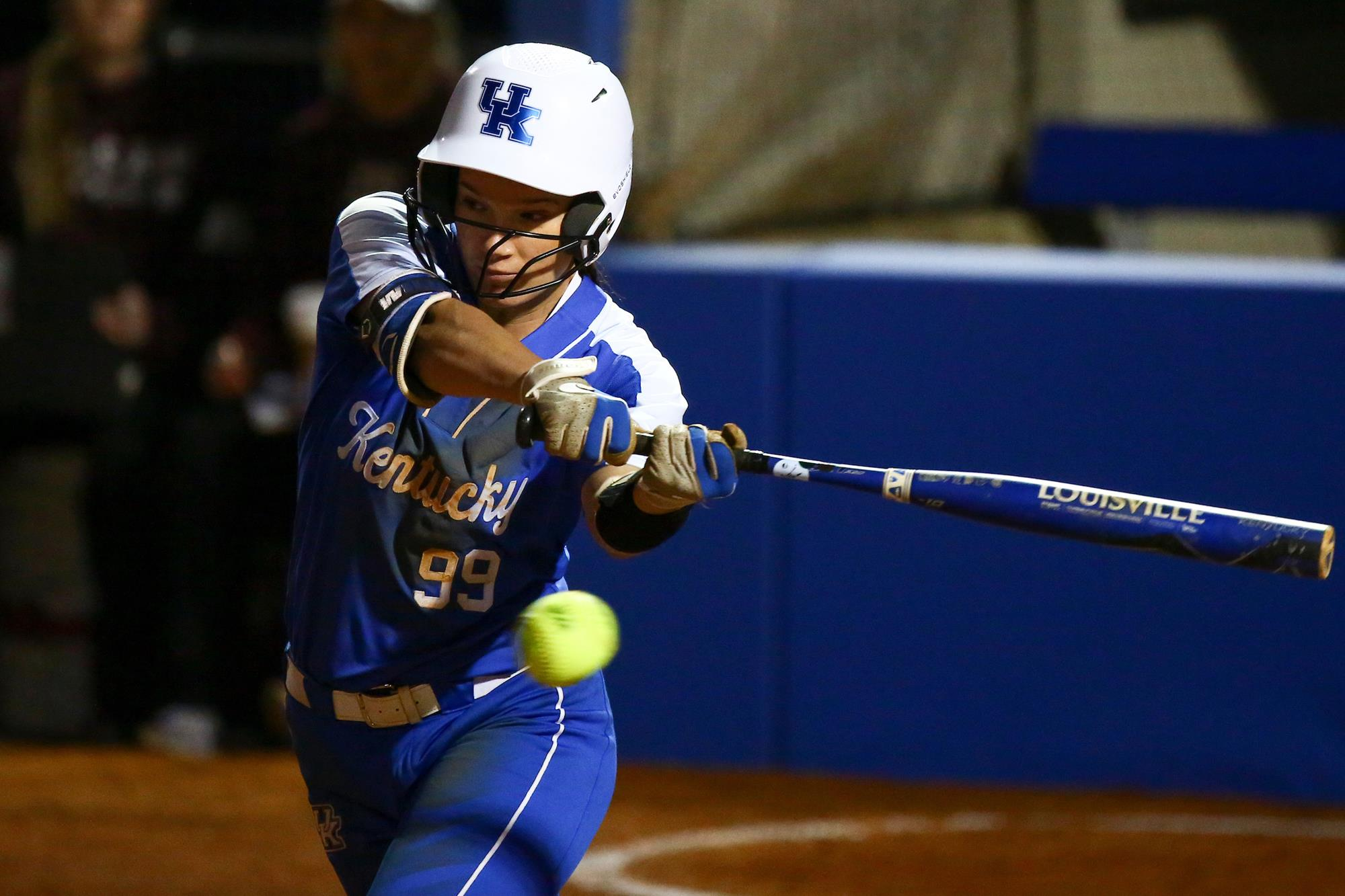 KNOXVILLE, Tenn. – The No. 18 Tennessee Lady Vols got two runs in the second and third innings, which proved to be enough as they took the rubber match of the three-game series with Kentucky in a 6-2 decision on Eastern Sunday on Rocky Top.
 
Kentucky had three hits in the game, with Kowalik mustering two of them with a home run and a triple in Sunday's contest. The two RBI for Kowalik and pair of hits improve her season average to .482 on the year.
 
Tennessee with the win and Kentucky with the loss both are now 4-5 in Southeastern Conference play through three series of action. Kentucky is 27-6 overall, and Tennessee improves to 28-6.
 
Ashley Rogers was sensational in the circle for Tennessee, throwing a complete game three hitter with two runs allowed on 13 strikeouts. She is now 16-4 on the year.
 
Kentucky plays at Louisville on Wednesday night in the annual Battle of the Bluegrass. The game will be shown live on the ACC Network Extra.
 
Key Stat
3. Kentucky committed three errors in the game.
 
Key Player
Kayla Kowalik was the key player, going 2-for-3 with a home run and a triple.
 
Key Play
The key play was a two-run home run with two outs by Ashley Morgan in the bottom of the third to take a 2-1 game and make it 4-1.
 
Run Recap
Tennessee scored twice in the bottom of the second inning on an Ally Shipman RBI double. UT 2, UK 0
 
Kentucky got a run back in the third inning on a triple to deep center by Kayla Kowalik to score Lauren Johnson. UT 2, UK 1
 
In the bottom of the third, Tennessee's Ashley Morgan hit a two-out, two-run home run. UT 4, UK 1
 
Kentucky clawed back to within shouting distance at 4-2 on Kowalik's second home run of the series and seventh of the year. UT 4, UK 2
 
In the sixth, Tennessee got insurance on an RBI single up the middle. FINAL – Tennessee 6, Kentucky 2
 
For the latest on UK Softball, follow the Wildcats on Twitter and Instagram at @UKSoftball.