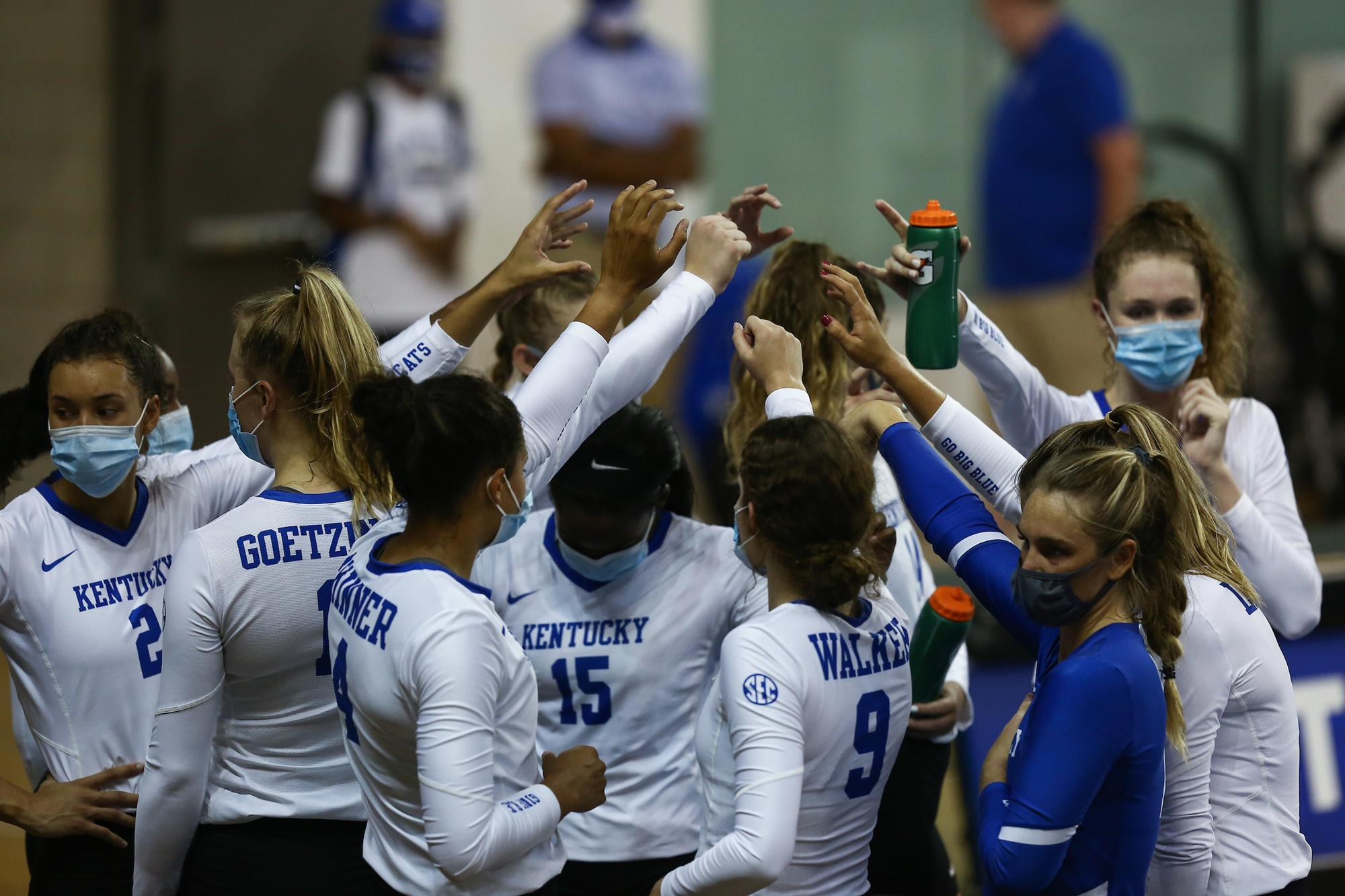 January 19, 2021 - 02:44 PM
Kentucky Volleyball to Live Stream Blue/White Match Friday
LEXINGTON, Ky. – The No. 4 Kentucky Volleyball team will be hosting a Blue/White scrimmage inside Memorial Coliseum this Friday night, Jan. 22, at 7 p.m. ET.
 
The match will be shown live on the SEC Network+, ESPN3 and the ESPN app in its entirety. Fans can watch the match using this link with confirmation of a cable provider within the ESPN family of networks.
 
The event will be closed to the public, and tickets for the match will not be offered.
 
Kentucky's 2020-21 season continues January 29-30 with a trip to Fayetteville, Arkansas to face the Razorbacks as part of one of eight two-match Southeastern Conference series which compose the SEC volleyball schedule.
 
To read about the 2020 fall season, read the fall recaps on UKathletics.com here.
 
Follow along with the Wildcats on Twitter, Facebook and Instagram, and on the web at UKathletics.com.