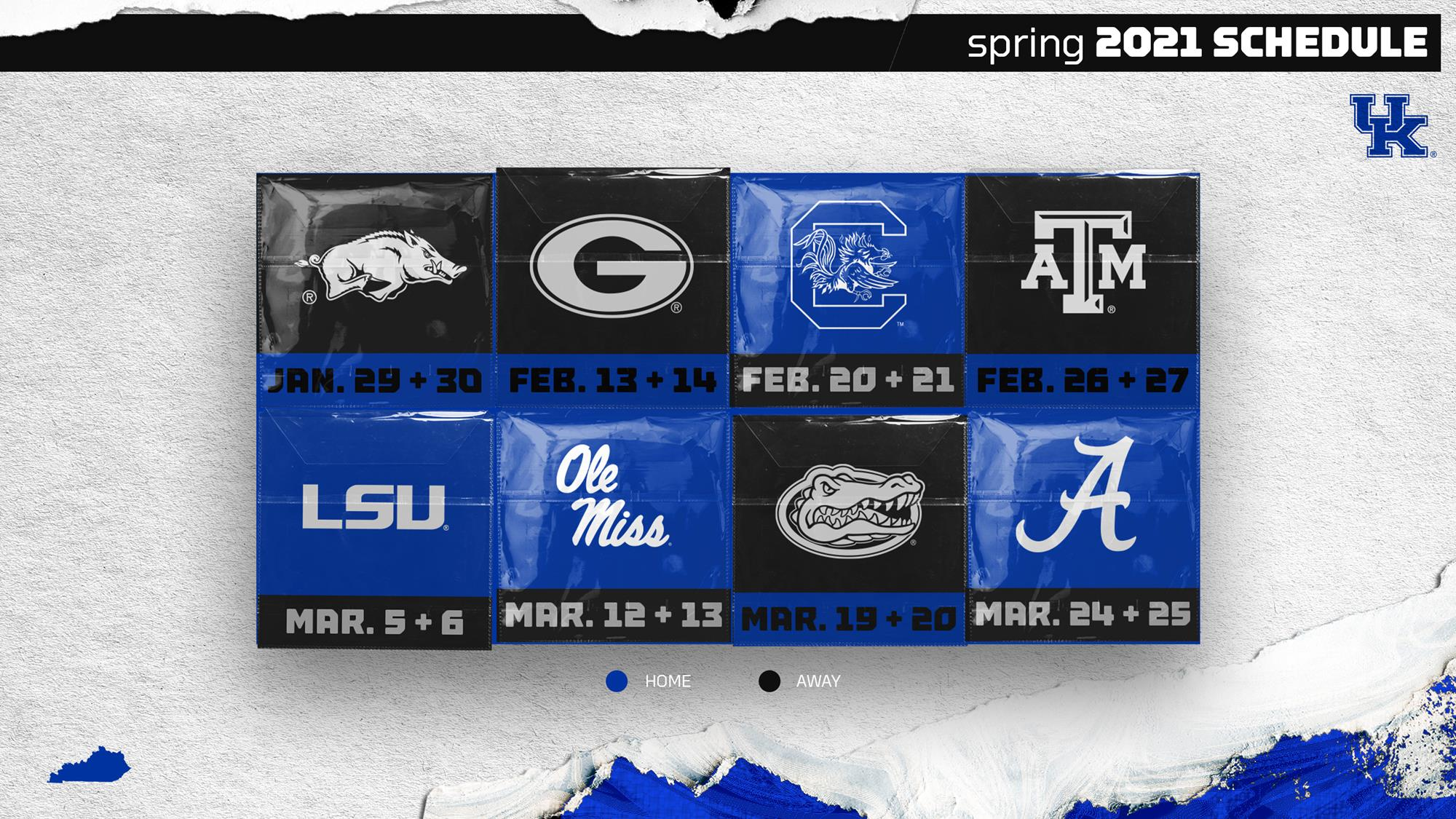 December 21, 2020 - 02:00 PM
Southeastern Conference Releases 2021 Spring Volleyball Schedule
LEXINGTON, Ky. – The Southeastern Conference announced the 2021 spring volleyball schedule on Monday afternoon, revealing the dates and opponents for the second half of the 2020-21 season.
 
Due to the outbreak of the COVID-19 pandemic, the SEC elected to play only eight matches in the fall per team, and the remaining 16 matches per team in the spring.
 
The structure of the schedule will remain the same as in the fall, with teams playing two-match series on back-to-back days at the same site. Times and potential television assignments will be announced at a later date.
 
Kentucky's slate of spring matches begins on January 29 and 30 in Fayetteville, Arkansas against the Razorbacks, who are tied for second in the SEC through the fall season. The Wildcats stay on the road for a four-match opening road trip to begin the spring with a series at Georgia on Feb. 13-14.
 
The spring home opener for UK will be Feb. 20 and 21 against South Carolina in Memorial Coliseum. The home slate of matches features the Gamecocks, LSU (March 5 and 6), Ole Miss (March 12 and 13) and the final scheduled round of matches on March 24-25 against Alabama.
 
Kentucky will also travel to Texas A&M (Feb. 26 and 27) and Florida (March 19 and 20) in the spring.
 
In August, the NCAA announced it was moving its championship to the spring. The Final Four is scheduled for April 22-24, with a 48-team bracket. Thirty-two of the teams will be automatic qualifiers, with 16 at-large selections. The normal bracket size for the championship is 64 teams. Regular-season play will span from Jan. 22-April 3, with selections April 4.
 
Follow along with the Wildcats on Twitter, Facebook and Instagram, and on the web at UKathletics.com.