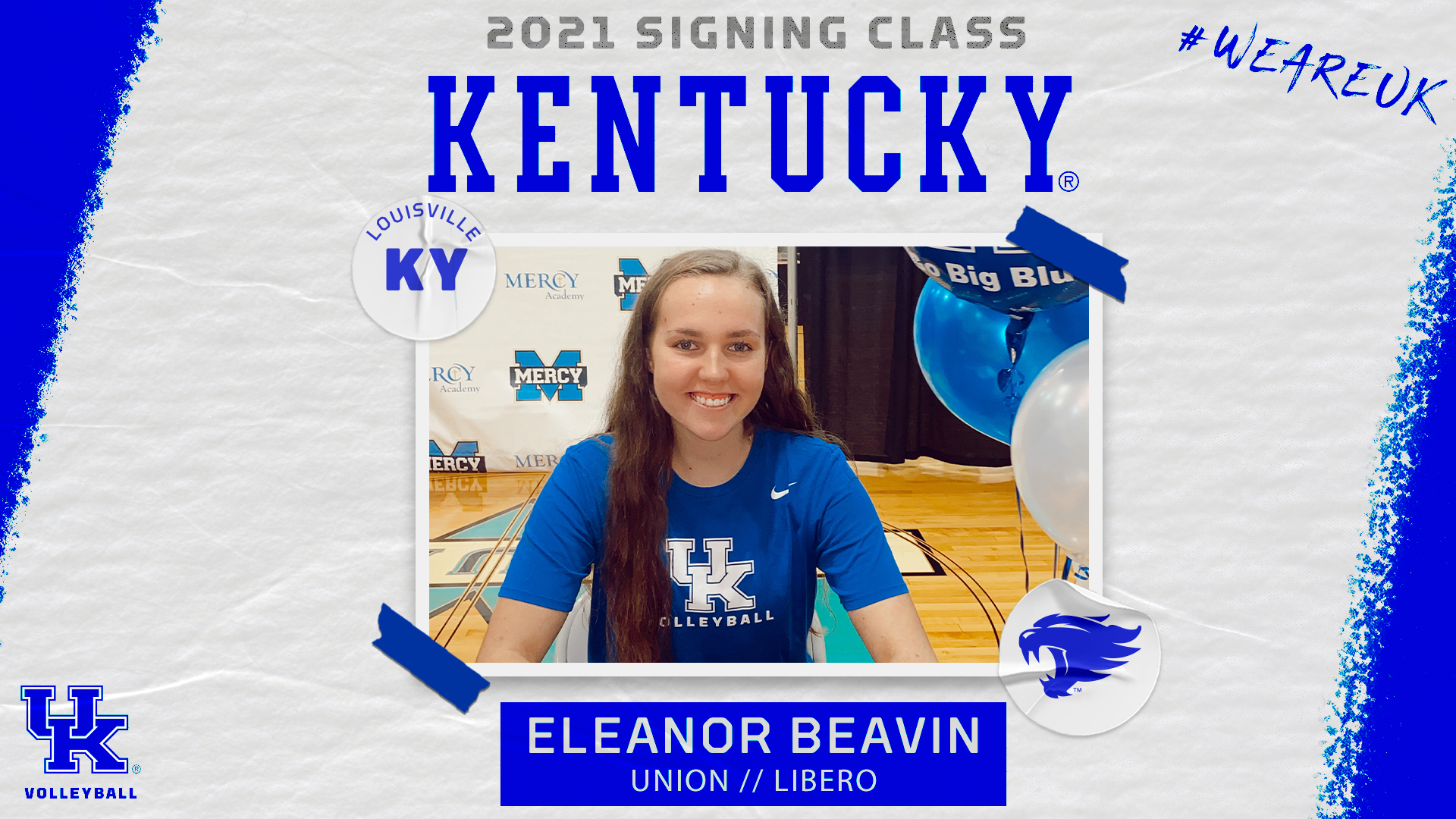 December 15, 2020 - 02:16 PM
Eleanor Beavin Added to Kentucky Volleyball's 2021 Signing Class
LEXINGTON, Ky. – The Kentucky Volleyball team announced the addition of Louisville, Kentucky native Eleanor Beavin to the 2021 recruiting class on Tuesday afternoon.
 
"We are beyond excited to announce the final piece of our 2021 recruiting class." UK head coach Craig Skinner said. "This program's success has been solidified with great liberos and Eleanor Beavin is one of the best in the country for 2021.  She's an elite student-athlete who will excel on and off the court. We've dedicated ourselves in recruiting to keep the best players in the state of Kentucky at home, and Eleanor certainly exemplifies some of the best that the bluegrass has to offer."
 
Her signing was announced Tuesday in addition to last month's announcement of the signing of Emma Grome, Erin Lamb and Jordyn Williams.
 
Eleanor Beavin
Libero; Louisville, Kentucky
Plays club volleyball for ASICS Union 18's
Three-time KVCA Defensive Player of the Year
Three-time First Team All-State, and two-time All-Tournament Team member
MaxPreps Best Volleyball Player in Kentucky; candidate for player of the year
She has been state runner-up four times
 
The 2021 Kentucky spring volleyball schedule will be released in conjunction with the Southeastern Conference at a later date. For the most up to date information on Kentucky Volleyball, access UKathletics.com.
 
Follow along with the Wildcats on Twitter, Facebook and Instagram, and on the web at UKathletics.com.