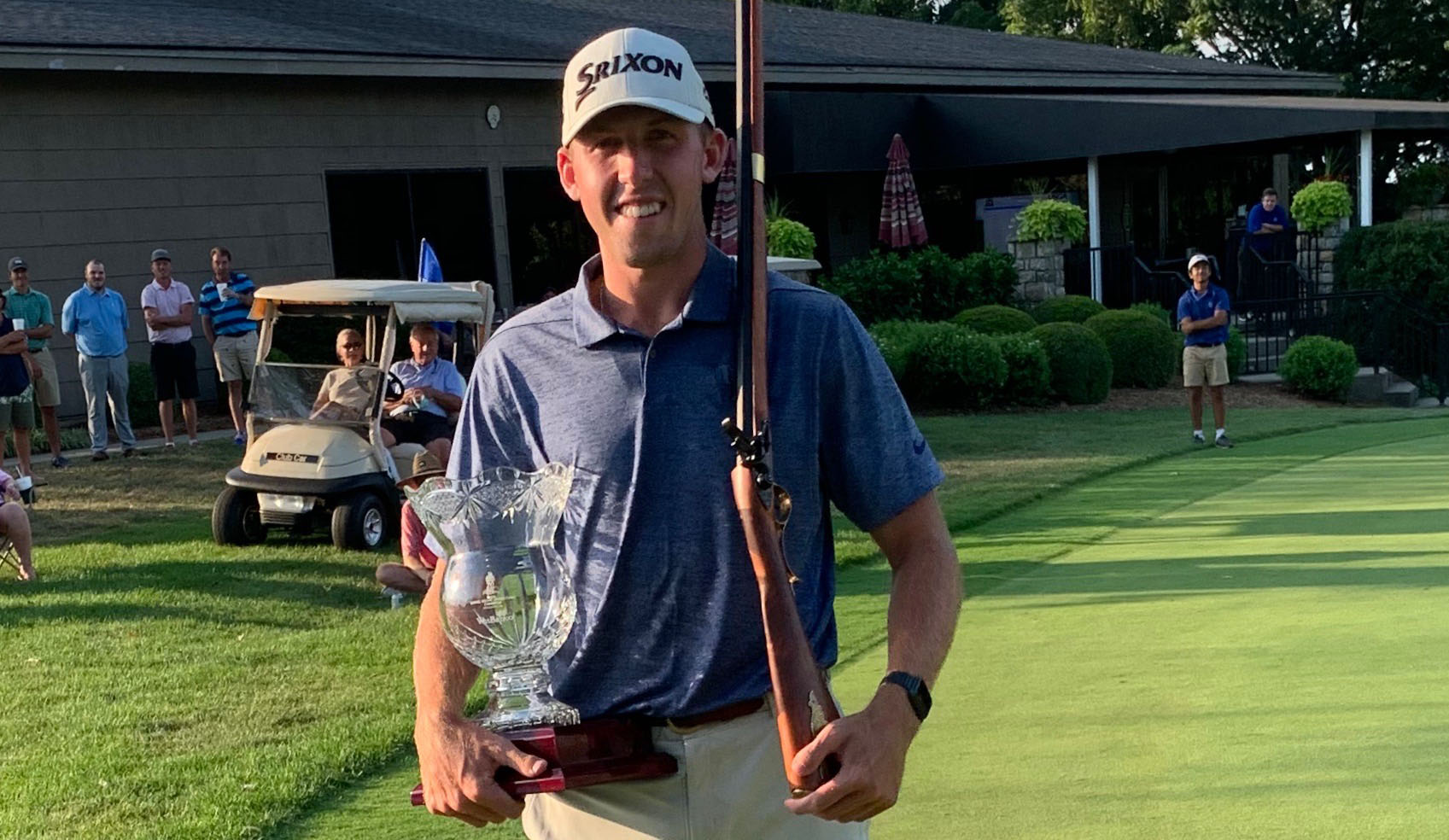 Jacob Cook Captures 2020 Daniel Boone Invitational
FRANKFORT, Ky. – Kentucky men's golfer Jacob Cook continued to add to his impressive summer play with a win at the 2020 Daniel Boone Invitational at the Frankfort Country Club. Cook claimed the title with a win on the first playoff hole.
 
Cook has been sensational this summer. It began with being the low amateur at the Unbridled Event at Boone's Trace National Golf Club in Richmond, Kentucky, in May. He then won the Lexington City Championship on July 12. Last week he carded a hole-in-one at the Kentucky Match Play Championship and now he adds another win to his growing résumé.
 
The Frankfort, Kentucky, native began the tournament by shooting an even par 72 in the opening round. He bounced back in a big way with an 8-under 64 and finished with a 3-under 69 during the final round. At the conclusion of 54 holes he and CJ Jones were tied at 11-under par for the tournament.
 
On the opening hole of the playoff, Cook quickly dispersed of Jones with a birdie for the win.
 
The men's golf team has had a tremendous summer season in preparation for the 2020-21 season. In addition to Cook's three notable performances, Jay Kirchdorfer won the Kentucky Match Play Championship and Garrett Wood finished third at the Ohio State Amateur.
 
Cook appeared in five tournaments in 2019-20. His best finish came at the Bearcat Invitational where he tied for 21st behind a collegiate career-low round of 69.
 
For the latest on the Kentucky men's golf team, follow us on Twitter, Facebook, Instagram and on the web at UKathletics.com.