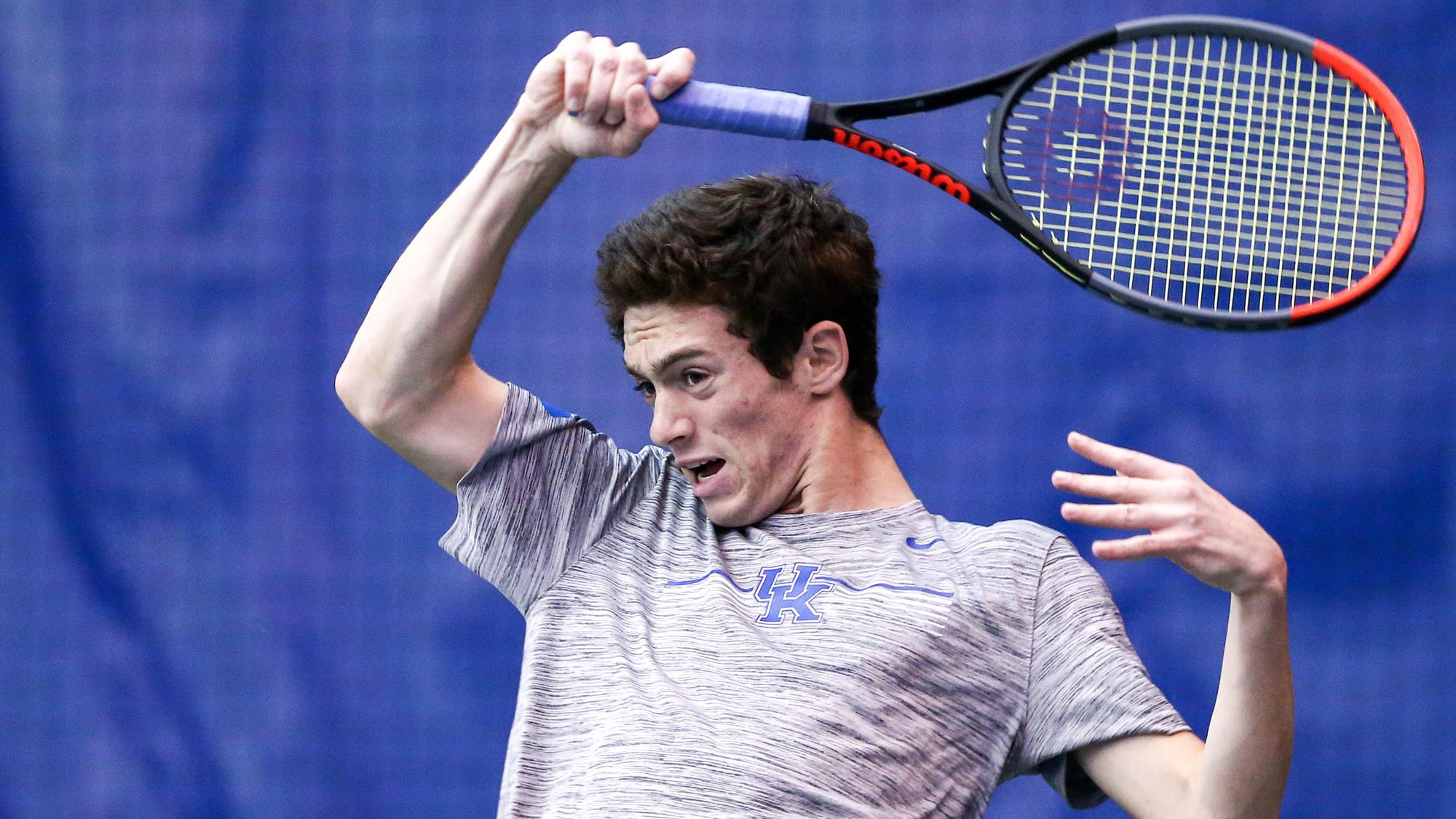 February 20, 2020 - 06:14 PM
UK Men's Tennis to Return to Action in Friday Doubleheader
LEXINGTON, Ky. – Following an 11-day hiatus from competition, the Kentucky Wildcats (7-4) are set to return to the playing court for a doubleheader at Hilary J. Boone Varsity Tennis Complex on Friday. The Cats will take on the Memphis Tigers (1-7) at 1 p.m. ET, followed by the Kennesaw State Owls (2-2) at 6 p.m.
 
Kentucky brings a 5-2 home record into Friday, while Memphis and Kennesaw State have just one combined road victory between the two sides. The Wildcats are led in singles play by a team-high seven singles wins from César Bourgois and a 7-1 record on the doubles court by Kevin Huempfner and Alexandre LeBlanc.
 
Memphis' visit to Lexington is the last installment of a nine-match slate away from home to open the spring, while Kennesaw State's first home match resulted in a 5-2 win over NJCAA foe ASA Miami last Saturday.
 
The Owls are guided by director of tennis Matt Emery, who played for the Wildcats from 2001-2004. The son of UK Athletics Hall of Fame coach Dennis Emery, he served six seasons as an assistant coach on the UK staff before taking the reins at KSU.
 
For the latest on the Kentucky men's tennis team, follow @UKMensTennis on Twitter and Facebook, @kentuckymenstennis on Instagram, and follow along on the web at UKAthletics.com.