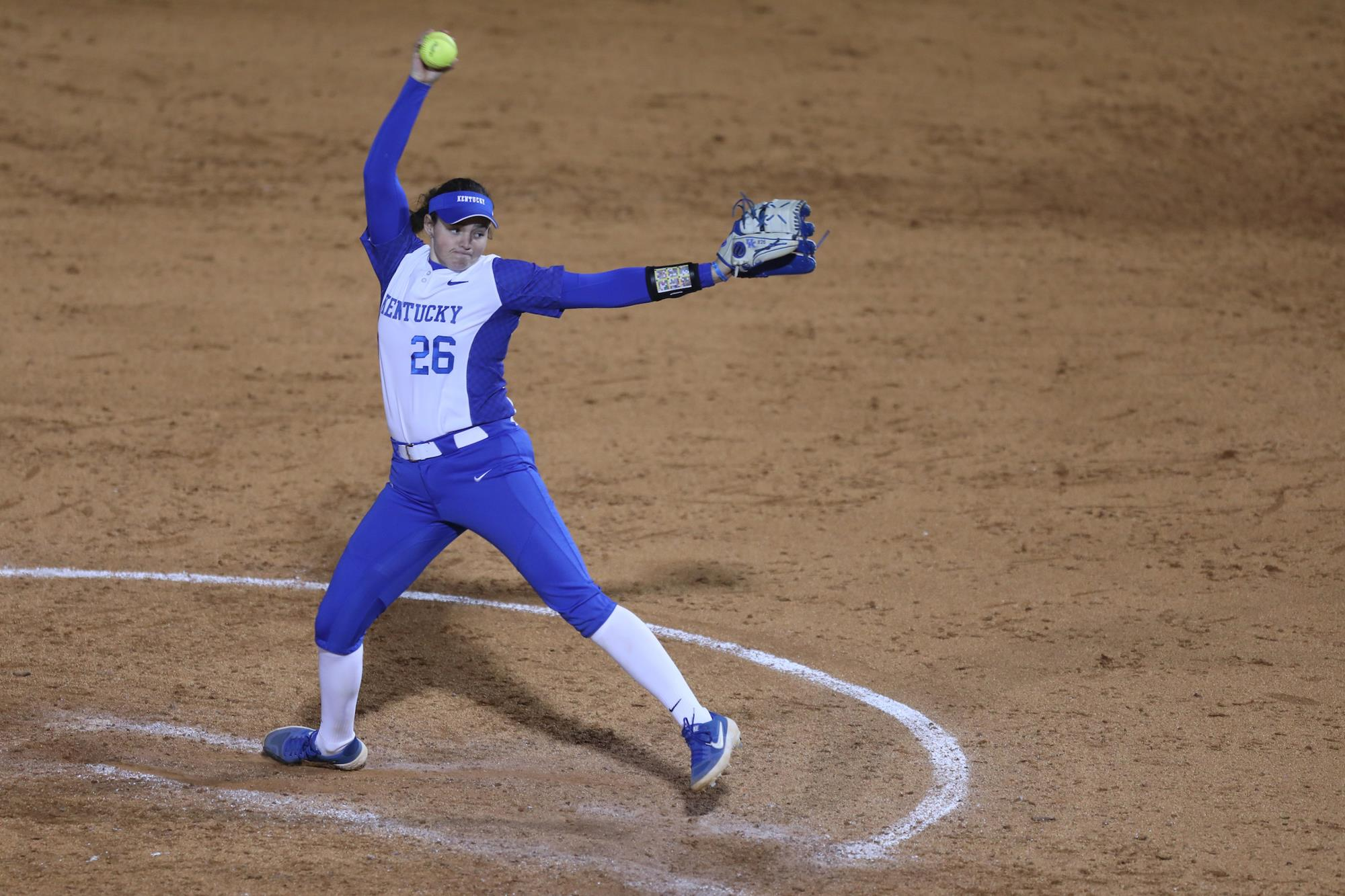 MURFREESBORO, Tenn. – The No. 11 Kentucky Softball team got a run-rule win over Middle Tennessee State on Wednesday night 9-0 on the road as sophomore pitcher Meghan Schorman threw a complete-game shutout and Mallory Peyton hit her fourth homer of the season to complete the win.
 
With the result, Kentucky improves to 8-2 on the season and is off to the best start since 2014. Schorman moves to 2-1 on the season in her four starts in the circle for the Wildcats this season.
 
UK will continue its six-game week on Friday afternoon at the 2020 Samford Tournament 2 in Birmingham, Alabama. The Wildcats will play five games in three days, facing Georgia Tech and DePaul twice with one game against Samford on the call.
 
Key Stat
0.38. Meghan Schormans's ERA is now 0.38 in her four appearances in the circle.
 
Key Play
Mallory Peyton's home run in the top of the fifth inning was the key play in the game, as it was one of the longest that the junior slugger has hit in her career.
 
Key Player
Meghan Schorman was the key player in the game, going the complete game with one walk and six strikeouts, and only allowing five Blue Raider hits in the contest.
 
Run Recap
Kentucky took a 4-0 lead in the top of the second inning as Jaci Babbs was walked with the bases loaded to bring in the first Kentucky run. Kayla Kowalik singled to bring in a run, which was followed by Rylea Smith walking with the bases loaded in the inning. UK 4, MTSU 0
 
In the top of the fifth inning, Mallory Peyton hit a solo home run to lead off the inning. UK 5, MTSU 0
 
Alex Martens cleared the bases with an RBI double into right center field to score Kowalik, Smith and Vick. Lauren Johnson brought in a run on a fielder's choice and Kentucky closed out the game in the bottom of the sixth inning with a strikeout. FINAL – Kentucky 9, Middle Tennessee 0
 
For the latest on UK Softball, follow the Wildcats on Twitter and Instagram at @UKSoftball.