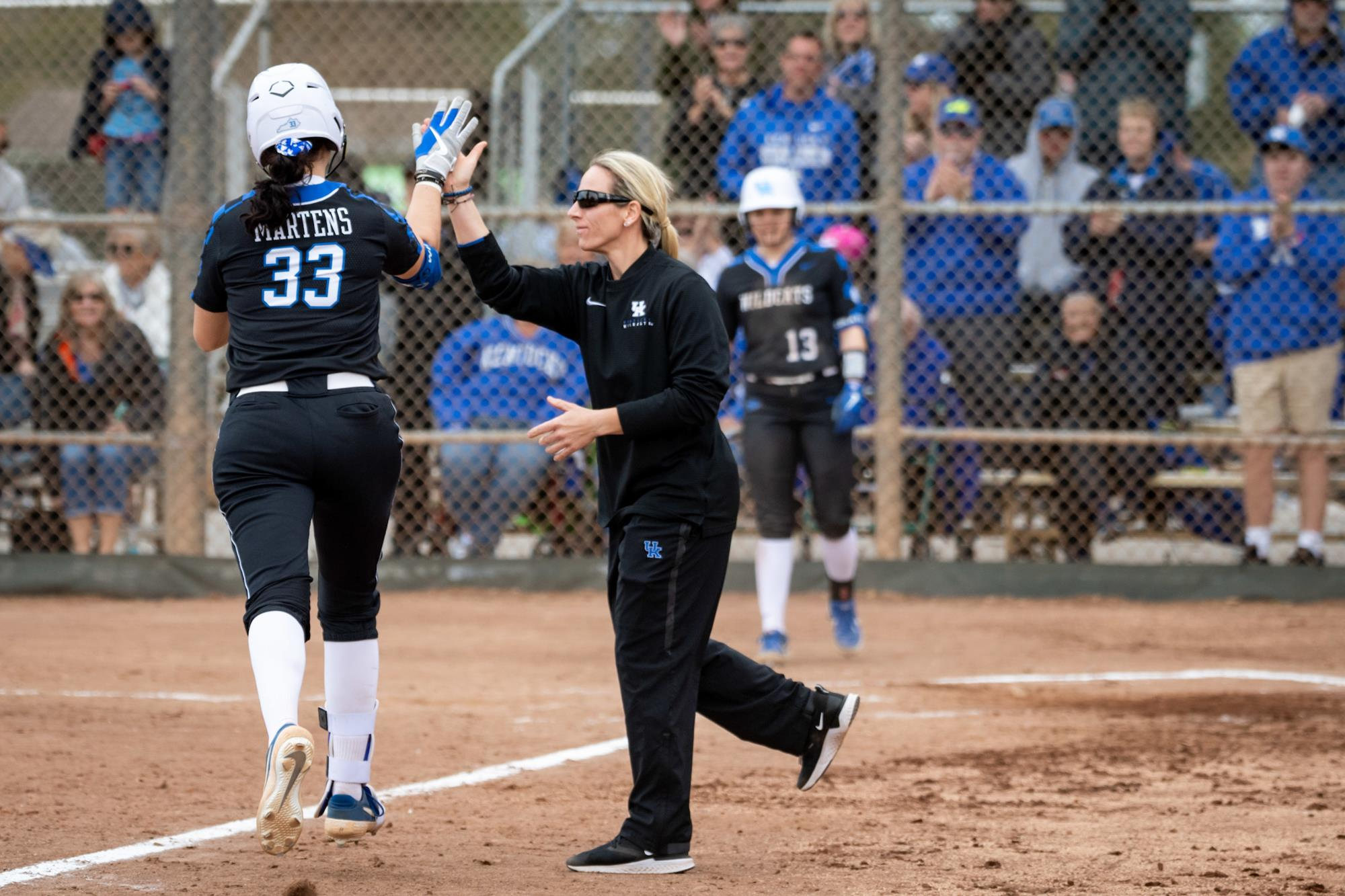 MURFREESBORO, Tenn. – After a 3-2 week at the Littlewood Classic in Tempe, Arizona, the No. 13 Kentucky Softball team will waste no time getting back into action, as the Wildcats will play six games over the next five days beginning with a midweek contest at Middle Tennessee State on Wednesday night at 6 p.m. ET. From there, Kentucky will travel a few hours south to Birmingham, Alabama to compete in the Samford Tournament 2 over the weekend.
 
The last time that Kentucky faced Middle Tennessee State was a doubleheader on UK's Southeastern Conference bye weekend in 2018. Kentucky won both games at John Cropp Stadium. In Birmingham over the weekend, UK will play both Georgia Tech and DePaul twice, with one game against the host Samford Bulldogs on Friday night at 6:30 p.m. ET.
 
All games of the Samford Tournament 2 will be live streamed through ESPN's Family of Networks with proper television subscriptions. Additionally, live stats will be available on UKathletics.com.
 
UK is 7-2 on the season, off to the best start record-wise since the 2014 season. The only two setbacks on the year came last weekend at No. 23 Arizona State, when the Wildcats lost a 3-2 game on Friday night and an 11-inning affair on Saturday night in which UK had three chances to close the game out in the bottom of the seventh, eighth and 10th innings, but failed to do so.
 
In the win column over the weekend, Kentucky put up 16 runs vs. Boise State and 13 runs vs. Detroit in wins, in addition to 7-1 victory over Illinois State on Saturday morning in the desert.
 
For the latest on UK Softball, follow the Wildcats on Twitter and Instagram at @UKSoftball.