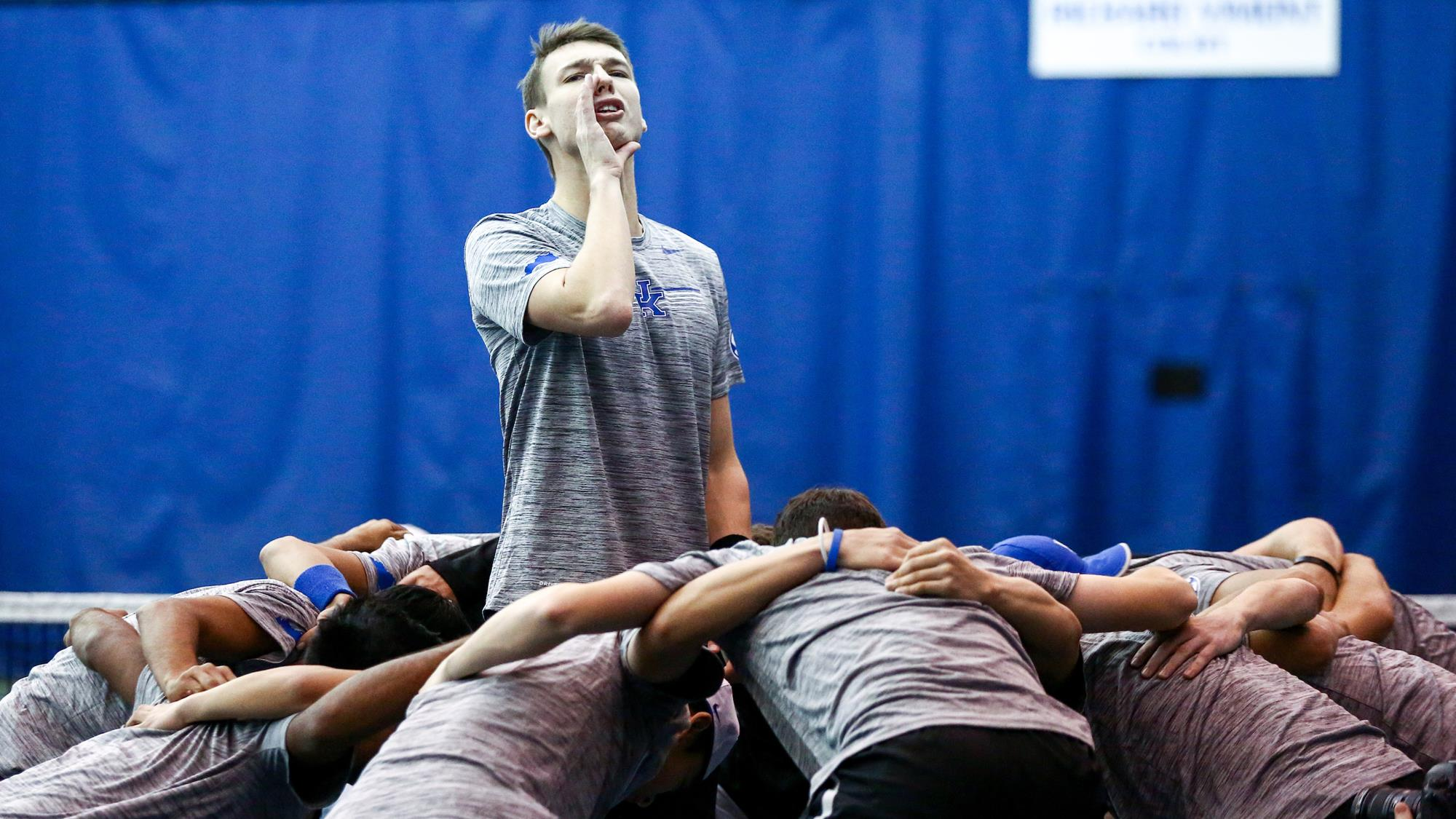 February 8, 2020 - 03:03 PM
Kentucky Seeks Fourth Win Over Duke in Five Seasons
DURHAM, N.C. – After splitting a home doubleheader last Friday, Kentucky (7-3) will hit the road for its third away match of the season versus Duke (7-1) on Sunday at 1 p.m. ET.
 
Since the two schools renewed their annual rivalry in 2013, Kentucky holds a 4-3 head-to-head advantage and enters Sunday seeking a fourth win over the Blue Devils in the past five seasons.
 
The Wildcats began last Friday with a 4-0 sweep of Northern Kentucky at Hilary J. Boone Varsity Tennis Complex, led by a 7-5, 6-3 win for senior César Bourgois in the first singles slot. Kentucky ended the day with its second home loss of the season in a 4-2 decision to Northwestern, despite junior Millen Hurrion and Bourgois emerging victorious on the top two singles courts, respectively.
 
Duke has completed the entirety of its non-conference schedule in Durham since a 4-1 spring-opening win at Hawaii on Jan. 8. The Blue Devils defeated Northwestern 4-0 on Feb. 2 but most recently fell 6-1 to 17th-ranked Southeastern Conference foe Tennessee last Friday.
 
Last season, Kentucky delivered Duke its first loss of 2018-19 with a 4-1 victory in Lexington, Kentucky.
 
For the latest on the Kentucky men's tennis team, follow @UKMensTennis on Twitter and Facebook, @kentuckymenstennis on Instagram, and follow along on the web at UKAthletics.com.