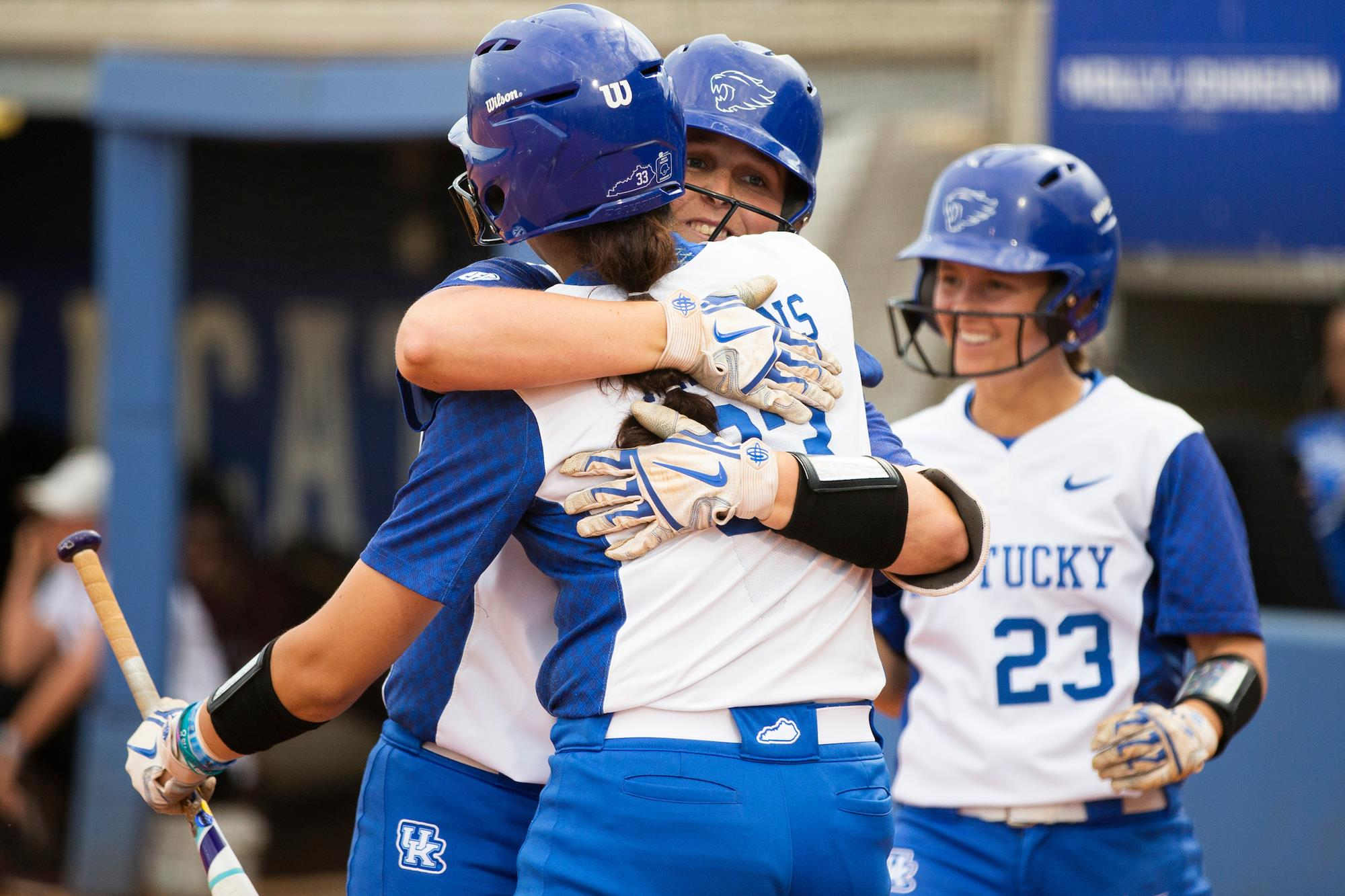 LUBBOCK, Texas – The No. 21 Texas Tech Red Raiders scored seven runs in the bottom of the sixth inning to turn a four-run deficit into a three-run lead and sweep the Kentucky Wildcats.
 
Kentucky finishes the regular season with a 32-21 record.
 
The Southeastern Conference Tournament will begin on Wednesday. The Wildcats by virtue of Ole Miss being swept by Georgia, earned a bye and will play on Thursday at a time TBD.
 
Key Stat
7. The seven runs allowed was the most in a single inning this season to give the Red Raiders the win.
 
Key Play
A three-run home run by Jessica Hartwell was the key play.
 
Key Player
Alex Martens was the UK key player, as she hit a three-run HR in the top of the fifth to give the Wildcats a 6-2 lead.
 
Run Recap
Kentucky took a 1-0 lead in the bottom of the second on an obstruction call at home. UK 1, TTU 0
 
Mallory Peyton hit a two-run home run to score a pair and extend the UK lead. UK 3, TTU 0
 
Zoe Jones plated an RBI single through the left side in the bottom of the fourth to pull the Red Raiders to within two. UK 3, TTU 2
 
Alex Martens hit a three-run home run after Katie Reed and Abbey Cheek were walked. UK 6, TTU 2
 
Texas Tech scored seven runs on eight hits in the bottom of the sixth to win the game. FINAL – Texas Tech 9, Kentucky 6
 
For the latest on UK Softball, follow the Wildcats on Twitter and Instagram at @UKSoftball.