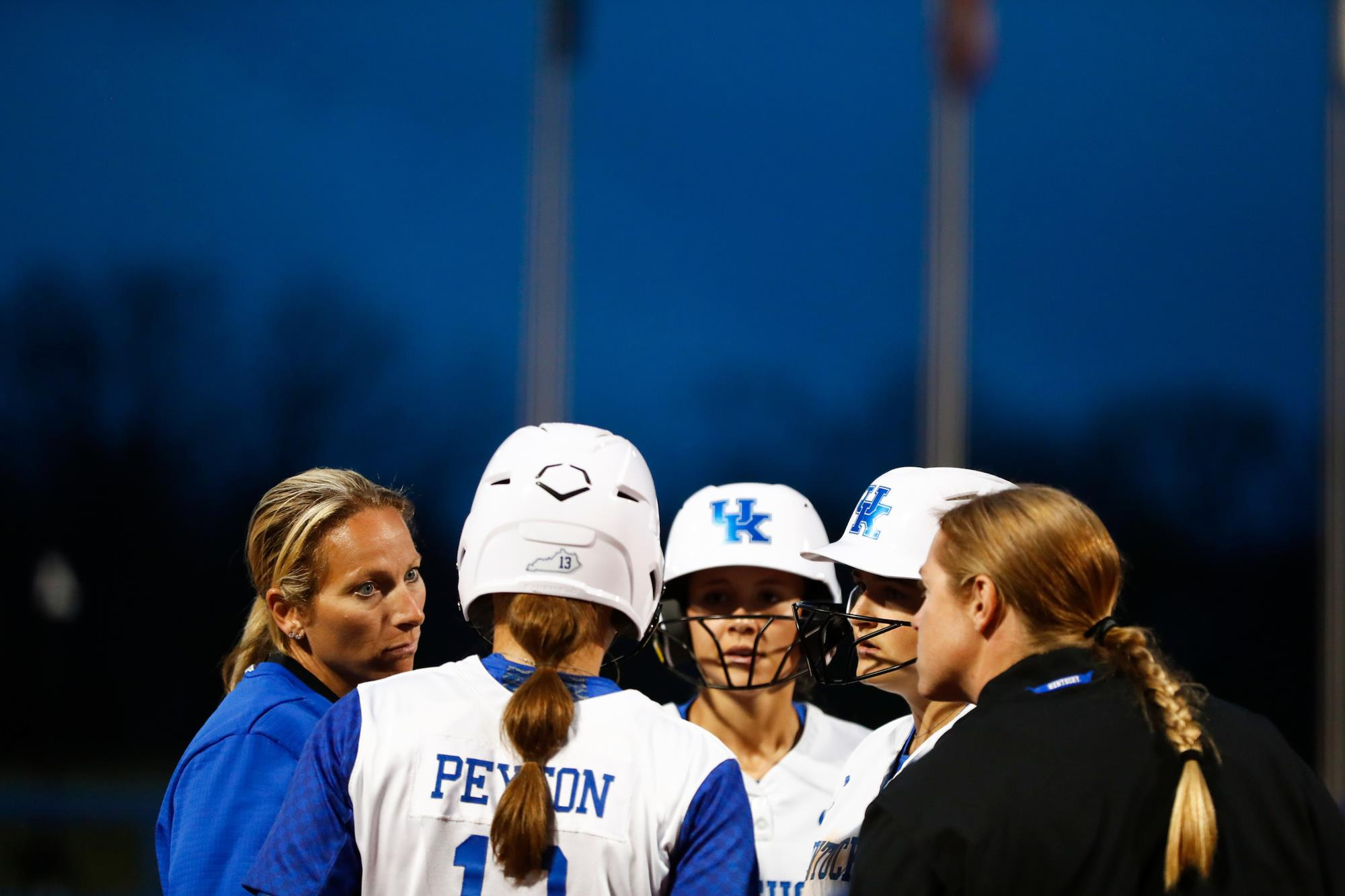 LEXINGTON, Ky. – The No. 17 Ole Miss Rebels got two wins over No. 22 Kentucky on Saturday afternoon to claim both games of the doubleheader, and steal the series against the Wildcats at John Cropp Stadium.
 
Ole Miss got out to a fast start in game one, striking for four runs in the first and third innings, as the Wildcats were able to stop the bleeding for the meantime, but unable to come from behind and mount any threat as the Rebels took game one, 8-4.
 
In game two, Ole Miss got two runs in the top of the first inning to get ahead for the second-straight game. The Wildcats fought back to tie the game in the bottom of the sixth inning as Katie Reed hit a double down the left field line to score Kayla Kowalik and send the game to extras.
 
In extra innings, the Rebels got three unearned runs and a home run to take a four-run cushion into the bottom half of the inning and saw the game out in the bottom of the eighth. UK is now 0-3 this season in extra-inning games.
 
Ole Miss with the wins improves to 27-10 overall and 7-4 in the Southeastern Conference. Kentucky falls to 24-15 overall and 8-7 in league play.
 
The Wildcats season continues on Tuesday afternoon as they will play Northern Kentucky on the road at 5 p.m. ET.
 
For the latest on UK Softball, follow the Wildcats on Twitter and Instagram at @UKSoftball.