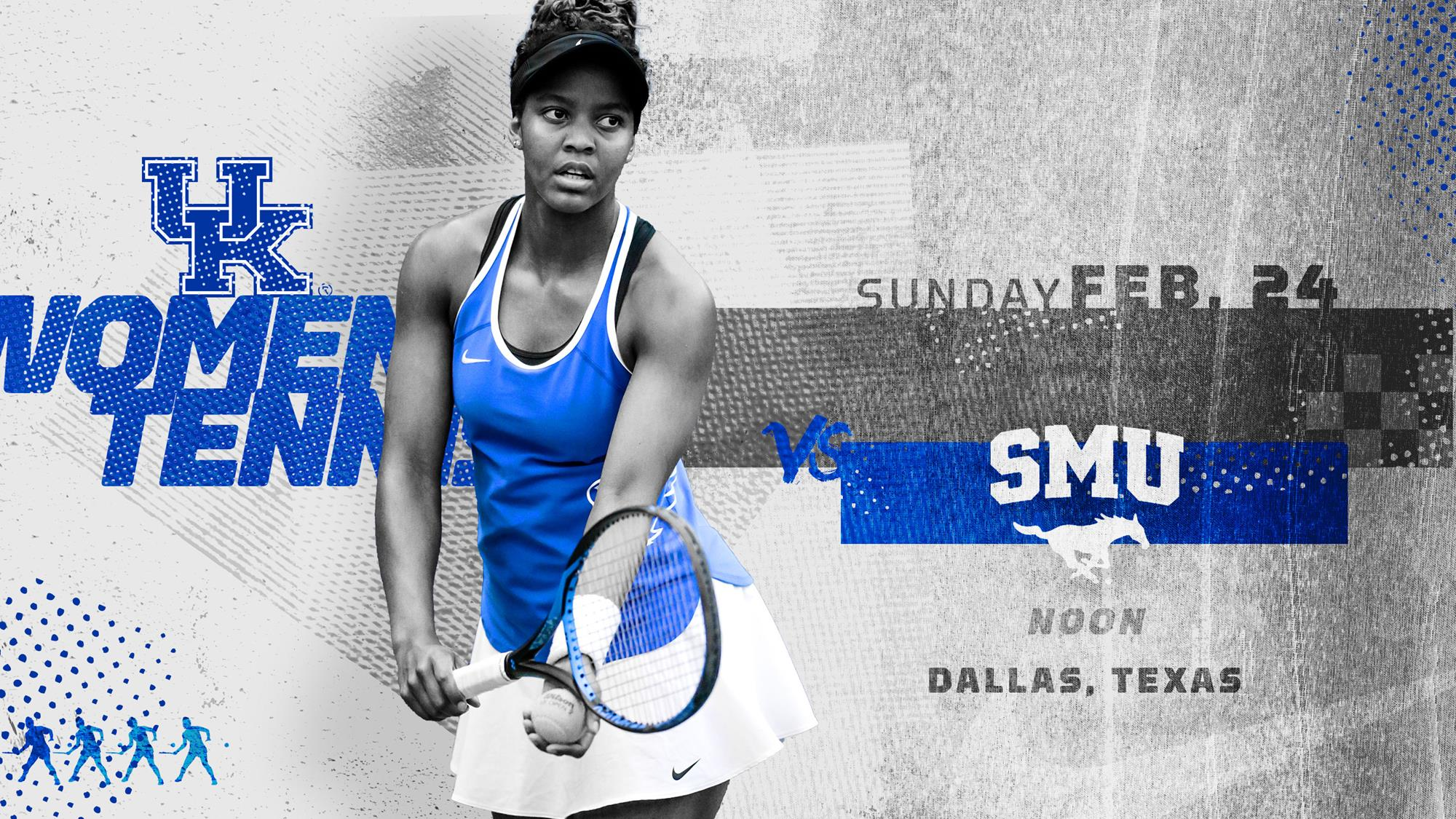 February 23, 2019 - 02:44 PM
UK in the Hunt for 10th Win Ahead of Conference Schedule
DALLAS – Opening their road swing with a victory at Baylor Friday, the Kentucky women's tennis team will travel 100 miles north toward Dallas, Texas, for a noon serve on Sunday at Southern Methodist. The road match is all that separates Kentucky from entering its conference schedule next week at home.
 
The Wildcats have won four of their last five matches to help form a 9-1 mark on the season. The record currently ties Texas A&M for the second best in the Southeastern Conference. Georgia, who was projected to finish first in the league, is at the top with a 7-0 mark.
 
UK is coming off its first true road match of the season, forming a 5-2 victory at Baylor. Notable of the match, freshman Tiphanie Fiquet improved her unbeaten record to eight singles wins and eight wins. The native of Nice, France, was rewarded for her impressive rookie season thus far on Wednesday when she was named SEC Freshman of the Week for the second time.
 
She and junior Lesedi Jacobs are arguably the most consistent doubles pair on the team, providing proof on Friday when they finished their doubles match first by a 6-1 standard. The pair have held their opponents to two or less games per match, in seven matches as a duo, which helped them set a 7-0 record on court two.
 
Kentucky has won all but one doubles point this season. It is also with the help of the 50th-best duo in the nation in senior Justina Mikulskyte and redshirt-junior Akvile Paražinskaite. The partnership has put together some notable victories, including defeating the 14th-best duo in the nation in Sophia Graver and Taylor Russo of Auburn.
 
UK holds the all-time winning mark over Southern Methodist, 4-1. The Mustangs are 4-5 this season.
 
Live scoring will be available at https://smumustangs.com/sports/2017/1/12/sports-wten-live-scoring.aspx.
 
The Wildcats will return home for their conference opener against Arkansas on March 1 at 5 p.m., followed by Missouri on March 3 at 11 a.m. Both matches will be played at the Hilary J. Boone Tennis Center.
 
For more on Kentucky women's tennis, follow @UKWomensTennis on Twitter and Instagram, Kentucky Women's Tennis on Facebook, or on the web at UKathletics.com.