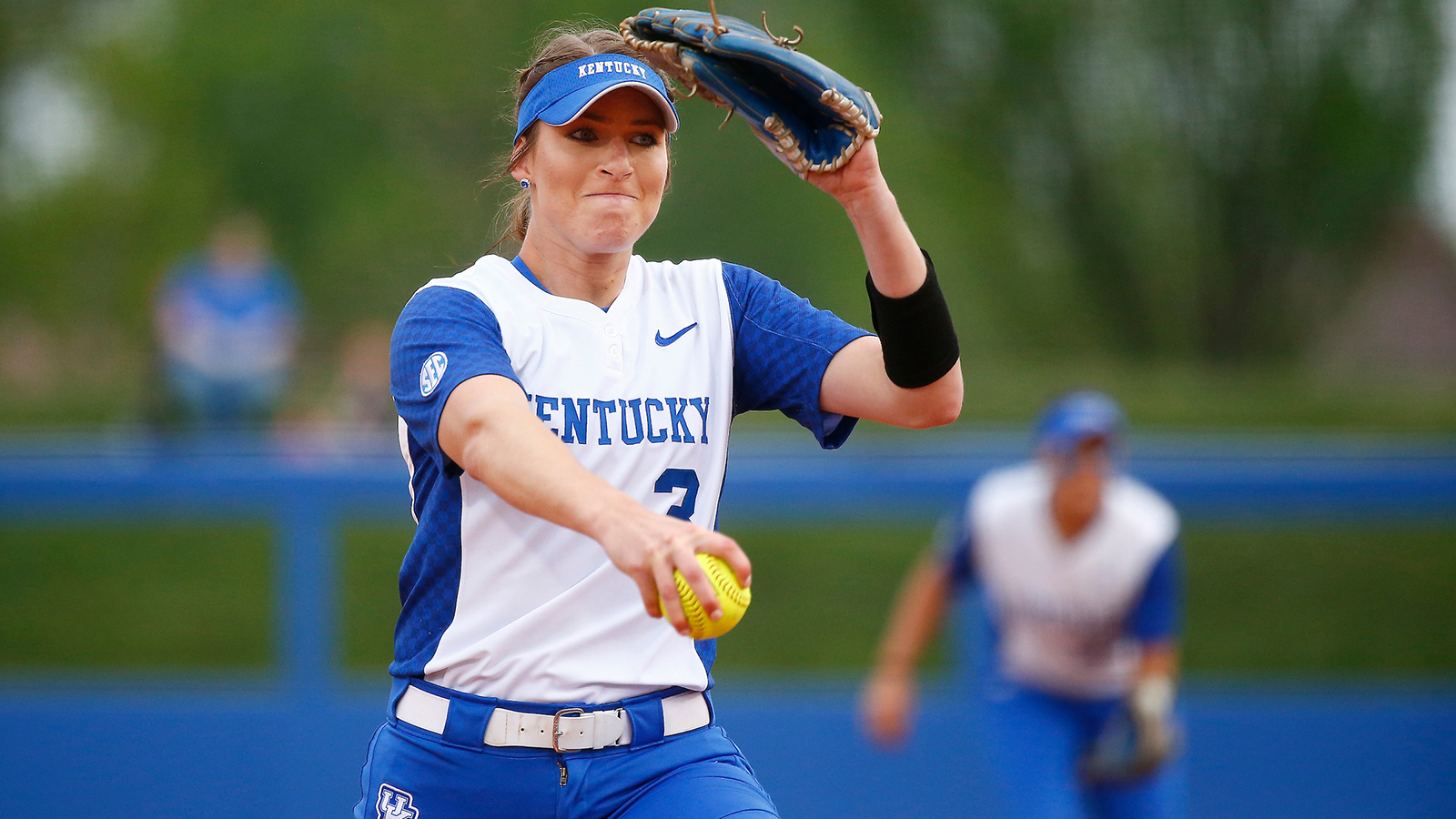 CLEARWATER, Fla. – The No. 11 Texas Longhorns used two late runs in the bottom of the sixth inning, and a run in the bottom of the seventh to walk off with a 4-3 win over the No. 21 Kentucky Wildcats on Saturday morning at the Elite Invitational presented by Wilson.
 
Kentucky's first baseman Mallory Peyton clubbed her team-leading fourth home run of the season to left field in the top half of the seventh to tie the game at 3-3, but the Longhorns responded with a run in the bottom half to win the game on a walk-off.
 
The loss drops UK to 4-5 on the season, with four of UK's five losses coming by one run or via a walk-off. Texas improves to 7-1 on the year with Saturday morning's result.
 
Grace Baalman was a star in the circle for UK, throwing a complete game on 134 pitches, allowing just three unearned runs. The sophomore recorded five strikeouts and allowed nine hits.
 
UK will face No. 22 Oregon at 4 p.m. ET live on ESPNU to close out Saturday's action in Clearwater.
 
Key Stat
4/5. Four out of UK's five losses this season have been by one run.
 
Key Play
With one out in the bottom of the sixth inning, the Wildcats appeared to have the second out of the inning on a routine grounder – but after an umpire conference, the play was overturned – and put a Longhorn batter on first base. That run came around and ended up tying the game late in the sixth. Baalman got out of the jam with a strikeout.
 
Key Player
Mallory Peyton was the key player in the game, hitting a game-tying home run in the top of the seventh inning to deep left field. It was her fourth of the season.
 
Run Recap
Texas took the early 1-0 lead in the bottom of the second inning on an RBI triple by Bekah Alcozer. TEXAS 1, UK 0
 
Kentucky responded with two runs in the top of the third inning. Kayla Kowalik scored on an RBI double by Jenny Schaper – and Schaper put the Wildcats on top as she came around to score on Abbey Cheek's RBI single up the middle. UK 2, TEXAS 1
 
The Longhorns scored two runs in the bottom of the sixth on a two-run double to left by Lauren Burke. TEXAS 3, UK 2
 
Mallory Peyton tied the game in the top of the seventh on her fourth homer of the season. UK 3, TEXAS 3
 
After Baalman recorded the first out of the bottom of the seventh, Texas put the next three on base and scored the game-winning run on a single to right. FINAL – #11 Texas 4, #21 Kentucky 3
 
For the latest on UK Softball, follow the Wildcats on Twitter and Instagram at @UKSoftball.