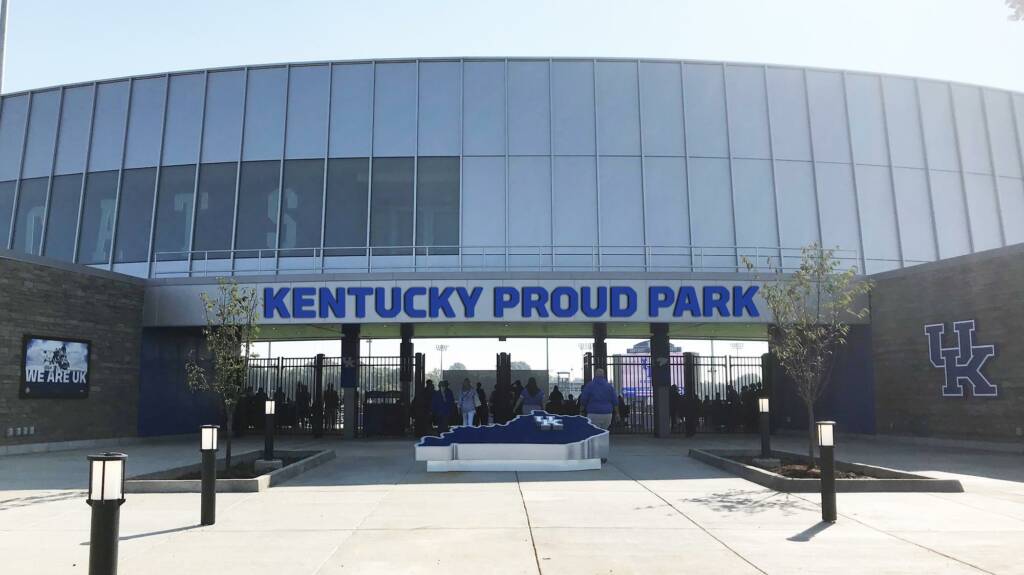 Baseball tailgates will be coordinated through Tailgate Guys, a turnkey tailgate service.  
Parking lots open at 4 hours prior to first pitch on game day.
Tailgates must be in the back of your vehicle.
Large industrial-size cookers must be approved by UK Athletics prior to game day.
Portable generators must be approved by UK Athletics for use and must have a decibel rating of 60DB or less.
Open flames are not permitted without prior authorization from the University Fire Marshal's office. At least one (1) five pound all-purpose fire extinguisher (ABC) must be provided by the applicant. Cooking is not permitted within tent without prior authorization of the University Fire Marshal. Charcoal and other flammables must be properly extinguished and disposed of and cannot be placed in any dumpster or trash can
 
Cooking using an approved charcoal or propane grill is allowed provided that it is used to manufacturer's specifications.
 
All grills/cookers must be a minimum of 10 feet away from any structure and cannot impede or block egress or path of travel
 
Fire pits must be manufactured or approved by the University Fire Marshal prior to event.  All fire pits must have a screen/spark interrupter included.
Banners and signage recognizing businesses may not be posted on University property unless approved by UK Athletics.
Caterers must have proper parking permits to be admitted.
No parking on any green space around the complex.
Music should be confined to your tailgate area. Any use of live bands or a DJ must be approved by UK Athletics prior to game day.
Tents erected on green space may be no larger than 10′ X 10′, unless otherwise approved by UK Athletics
Fans using a tent or canopy over the tailgate of a vehicle should keep the drive lanes open at all times for vehicle and emergency traffic.
UK is not responsible for any lost or stolen items. Do not leave valuables unattended. University Police officers are on patrol, but they are not responsible for your site.