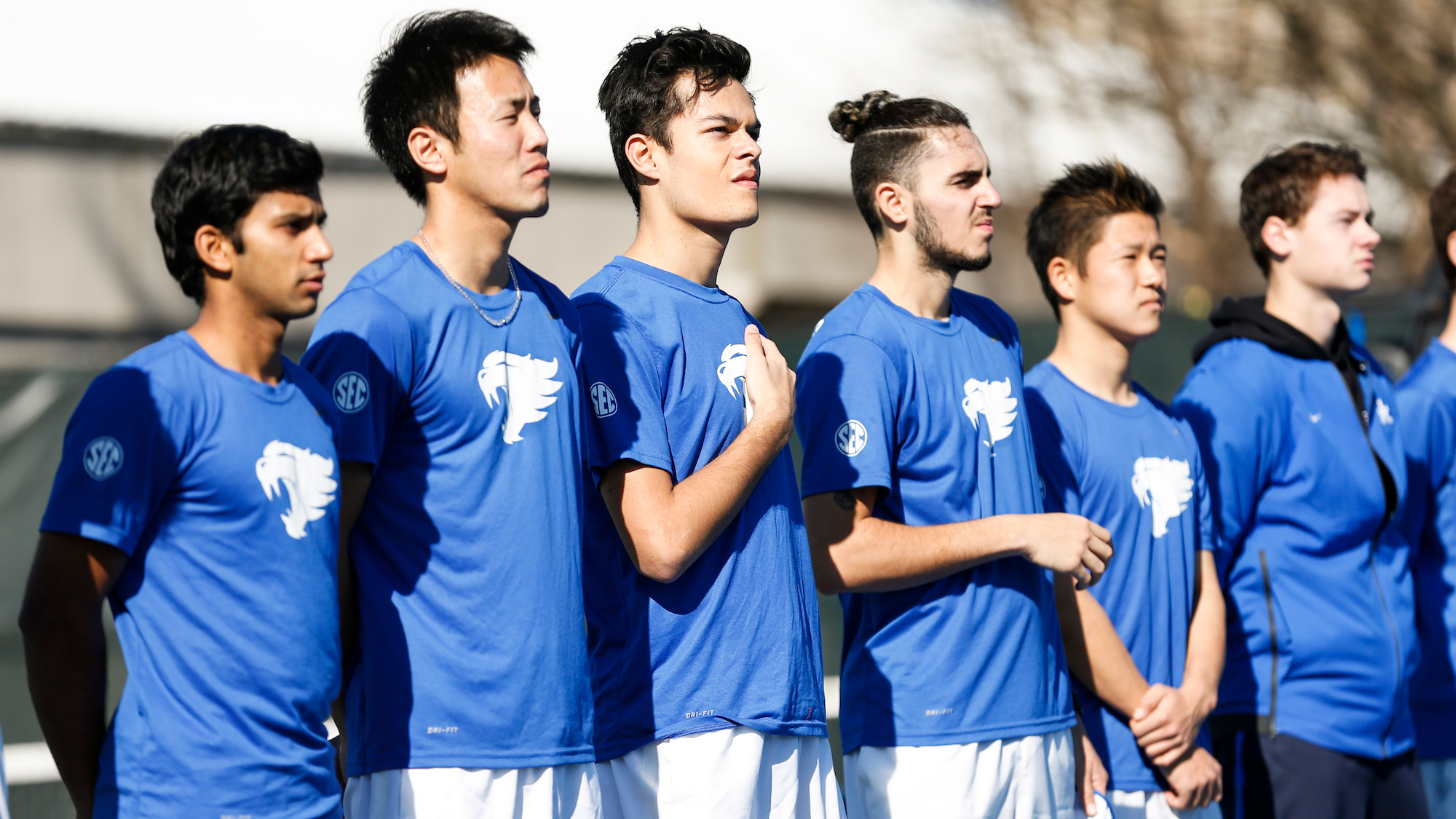 February 7, 2019 - 07:05 PM
Kentucky Travels to No. 14 Illinois in First True Road Match
URBANA-CHAMPAIGN, Ill. – Fresh off four battles with Atlantic Coast Conference opponents in five matches, Kentucky is set to take on its first of two Big Ten Conference foes with No. 14 Illinois on Friday at 7 p.m. ET. The visit marks the Wildcats' first true road match of 2019.
 
Despite falling 5-2 to then-No. 12 Virginia last Sunday, Kentucky enters Friday toting its first national singles rankings of the season. Senior Ryo Matsumura, who has competed in the team's top singles slot in every match, checks in at No. 57 just one week after being named the Southeastern Conference's first Player of the Week. Sophomore Kento Yamada also made his Top 125 debut, checking in at No. 96.
 
Illinois comes into Friday on the heels of back-to-back wins over Duke and then-No. 11 Notre Dame, with whom Kentucky split results last month by way of a 4-1 win over the Blue Devils and a 5-2 loss to the Fighting Irish.
 
The Cats have defeated the Illini in each of the past three seasons, including a 4-3 victory at Boone Tennis Center in 2018.
 
For the latest on Kentucky men's tennis, follow @UKMensTennis on Twitter and @KentuckyMensTennis on Instagram, and follow the team on the web at UKAthletics.com.