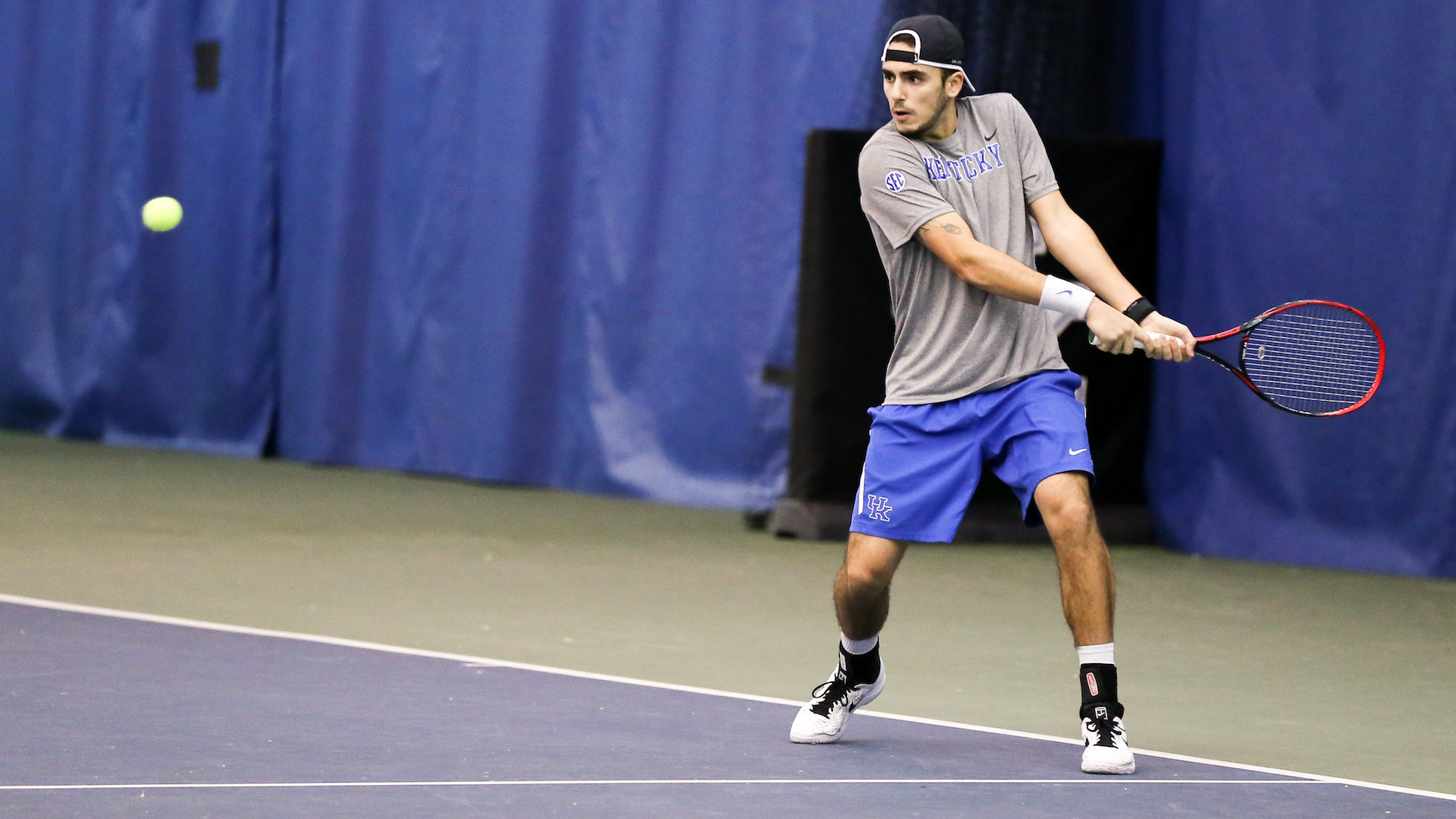 January 25, 2019 - 05:32 PM
Men's Tennis Heads to New York City for ITA Kick-Off Weekend
NEW YORK – Fresh off four straight home matches to open its 2019 spring slate, Kentucky men's tennis (3-1) heads to the Big Apple for ITA Kick-Off Weekend on Saturday and Sunday. The Wildcats will be playing in a four-team field with Dartmouth, Virginia Tech, and No. 14 Columbia, the group's host.
 
Kentucky will commence competition versus Dartmouth on Saturday at 10 a.m. ET. The winner of that match will take on the winner of Virginia Tech and Columbia on Sunday at 1 p.m. after the conclusion of the consolation match, which is scheduled for 10 a.m.
 
"We are excited to be here in New York for (ITA Kick-Off Weekend)," said UK assistant coach Matthew Gordon. "The guys have been training very hard since (last Monday's) win over Duke. Saturday will be very competitive against a good Dartmouth team. We will be ready for it."
 
Kentucky capped off its four-match home stand by sweeping singles play in a 4-1 win over Duke last Monday. Cesar Bourgois, Ryo Matsumura, Enzo Wallart, and Kento Yamada each picked up victories over the Blue Devils after Duke claimed the opening doubles point.
 
Dartmouth enters Saturday with an unblemished record via home wins over Indiana and Bryant. Virginia Tech also enters the event 2-0, while Columbia has yet to play a dual match this season.
 
Saturday's Kentucky-Darmouth and Columbia-Virginia Tech matches will each be streamed live on ESPN3, while Sunday's matches will be available on ESPN+.
 
For the latest on Kentucky men's tennis, follow @UKMensTennis on Twitter and @KentuckyMensTennis on Instagram, and follow the team on the web at UKAthletics.com.