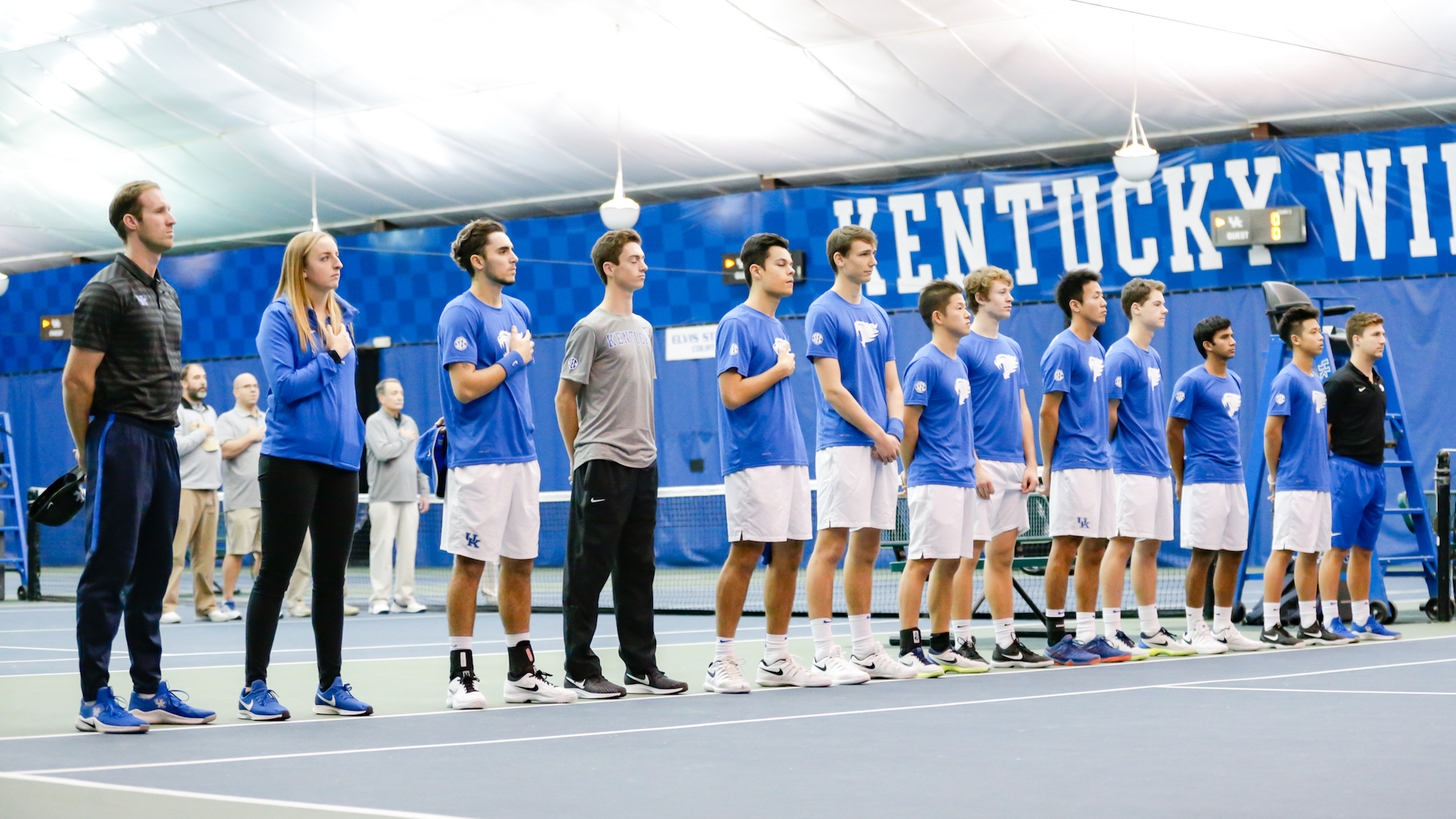 January 20, 2019 - 02:59 PM
Men's Tennis Seeks Third Win Over Duke in Four Years
LEXINGTON, Ky. – Coming off its first defeat of the spring season in a 5-2 contest with No. 18 Notre Dame last Saturday, Kentucky (2-1) looks to bounce back versus Duke (2-0) on Monday at noon ET at the Boone Tennis Center. A win over the Blue Devils would be the Wildcats' third in four years.
 
"(Saturday) was a tough loss," said junior Cesar Bourgois. "It came down to a couple of details. This morning we woke up determined to fix them, to get better, and to put ourselves in the best position to win on Monday. The group is really excited to take on Duke and battle again."
 
Despite falling to Notre Dame as a unit, Kentucky's Enzo Wallart and Kento Yamada each picked up singles victories versus Irish players rated in last November's Top 125 National Singles rankings. Wallart earned a 6-4, 6-2 win over No. 63 Richard Ciamarra before Yamada closed the match with a 6-3, 6-3 win over No. 49 William Howells.
 
Duke's visit to Lexington will mark its first road trip of 2019. The Blue Devils edged out Elon (Jan. 12) and No. 24 Arizona State (Jan. 18) each by a score of 4-3 in Durham, N.C.
 
For the latest on Kentucky men's tennis, follow @UKMensTennis on Twitter and @KentuckyMensTennis on Instagram, and follow the team on the web at UKAthletics.com.