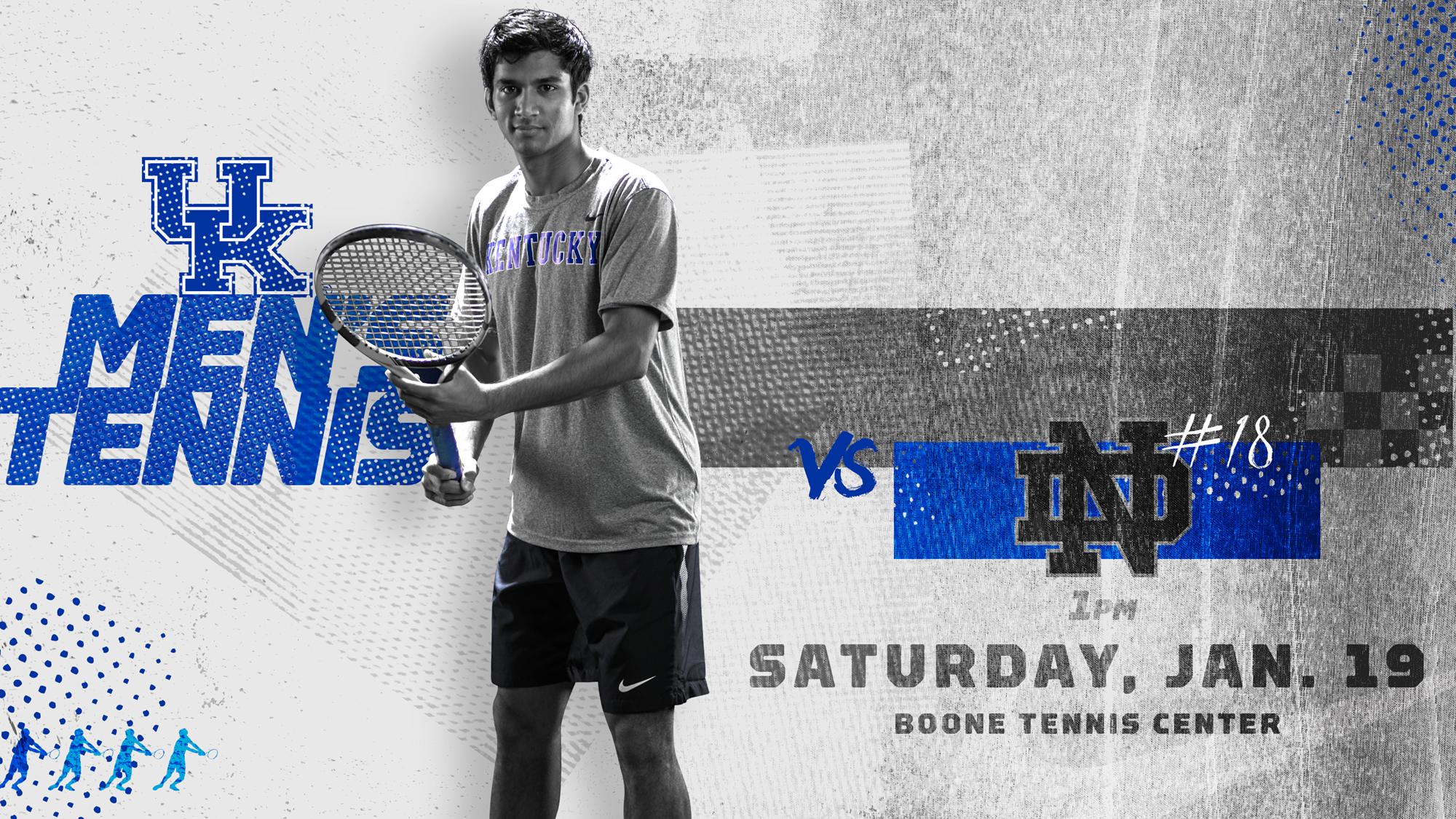 January 18, 2019 - 05:05 PM
Men's Tennis Meets First Ranked Opponent on Saturday Versus Notre Dame
LEXINGTON, Ky. – After opening its spring slate with an unblemished doubleheader over IUPUI and Northern Kentucky last Sunday, Kentucky men's tennis is set to compete in the season's first first dual match against a nationally ranked opponent on Saturday versus No. 18 Notre Dame at the Boone Tennis Center. The indoor match will take place at 1 p.m. ET and is free to all spectators.
 
"We are excited to play our first match against a top-20 team," said head coach Cedric Kauffmann. "This will be a very tough match for both teams, but we have been working hard. We're ready to get out there and compete."
 
The Wildcats needed just over 30 minutes to sweep the trio of NKU doubles partners in the latter half of Sunday's doubleheader. Kentucky was led in singles by freshman Kevin Huempfner, who blanked the Norse's Felipe Hidalgo 6-0 in consecutive sets.
 
Huempfner is one of five freshmen who compose half the UK roster, with each receiving playing time in the spring opener. Huempfner, freshmen Theo McDonald, Kento Yamada, and Fabian Penzkofer, as well as upperclassmen Ryo Matsumura and Cesar Bourgois each recorded singles wins in both matches.
 
Bourgois and senior Enzo Wallart were the top doubles pair in both contests, while McDonald and Matsumura and Huempfner and Yamada emerged triumphant over IUPUI. Doubles partners Penzkofer and Matsumura picked up wins over Northern Kentucky, as did Yamada and freshman Arthur Chen.
 
For the latest on Kentucky men's tennis, follow @UKMensTennis on Twitter and @KentuckyMensTennis on Instagram, and follow the team on the web at UKAthletics.com.