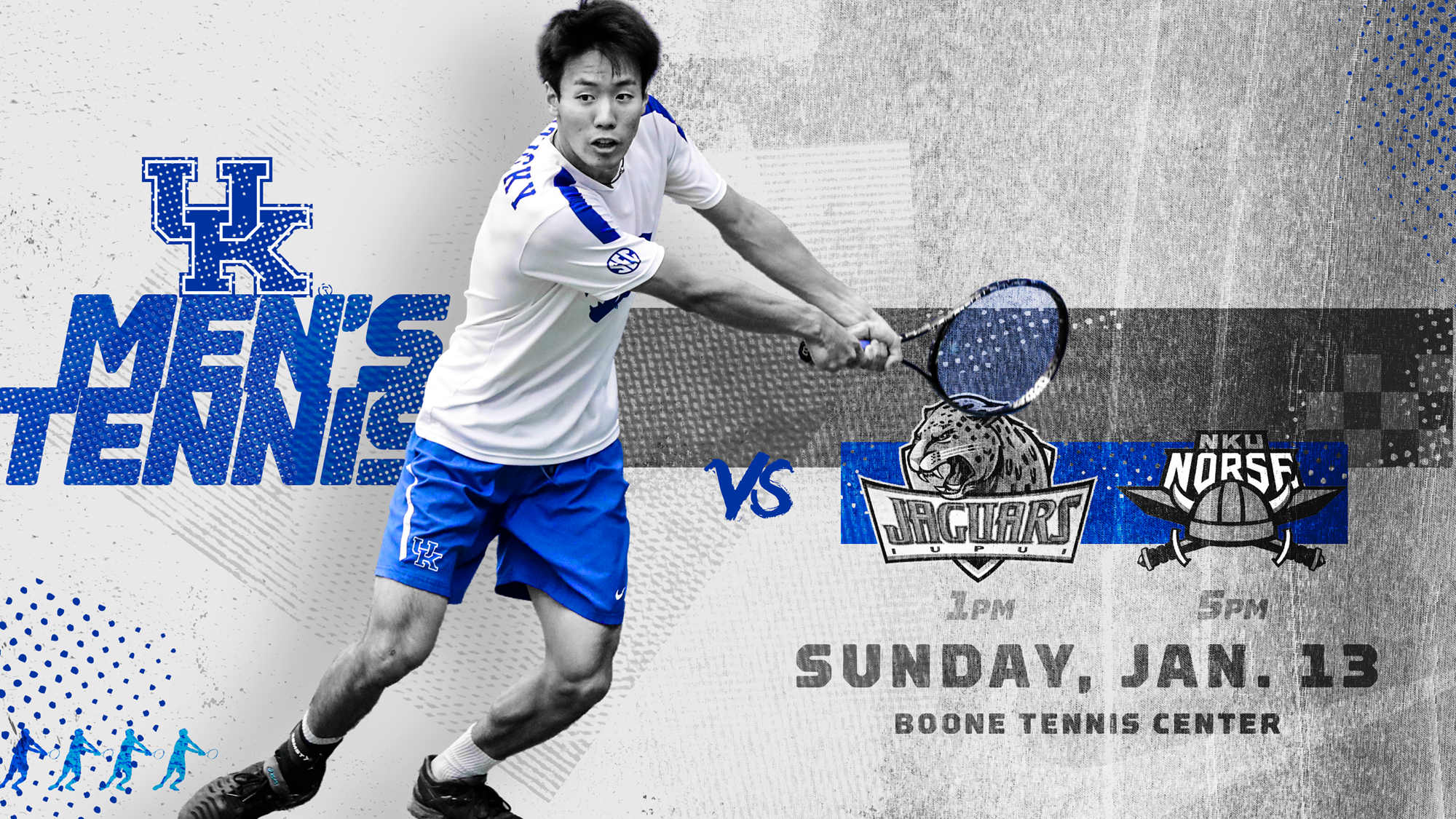 January 12, 2019 - 03:00 PM
Men's Tennis Hosts Sunday Doubleheader to Open Spring Slate
LEXINGTON, Ky. – Kentucky men's tennis is set to officially commence the spring session of its 2018-19 schedule, hosting an indoor doubleheader on Sunday at the Boone Tennis Center. The Wildcats will play in front of their home crowd for the first time versus IUPUI at 1 p.m. ET, followed by a matchup with Northern Kentucky at 5 p.m.
 
"We are excited to get the season started this Sunday," said UK head coach Cedric Kauffmann. "We are going to get better each week that we play."
 
Coming off a 15-12 (7-5 Southeastern Conference) season that ended in the second round of the NCAA Tournament before completing a strong preseason showing last fall, Kentucky welcomes a batch of new faces to lead the show in 2019. Half of the 10 players on the UK roster are true freshmen, while former Eastern Kentucky transfer Parth Aggarwal will be donning blue and white for the first time and redshirt freshman Jonathan Sorbo formally joined the team just last week. Matthew Gordon, who most recently helped guide the Saddlebrook Tennis Academy in Tampa, Fla., was hired as Kentucky's assistant coach last August.
 
Senior Ryo Matsumura is the lone returner to have participated in the NCAA Singles Championship in 2018. The Fukui, Japan native was named an Intercollegiate Tennis Association All-American and garnered first-team All-SEC honors for his performance during his junior campaign. Third-year player Cesar Bourgois represented the Wildcats in the NCAA Doubles Championship a season ago.
 
"The coaching staff is excited to see these guys compete," Kauffmann said. "They've worked hard, and I can't wait to get on the court."
 
Admission to Sunday's matches will be free to the public.
 
For the latest on Kentucky men's tennis, follow @UKMensTennis on Twitter and @KentuckyMensTennis on Instagram, and follow the team on the web at UKAthletics.com.