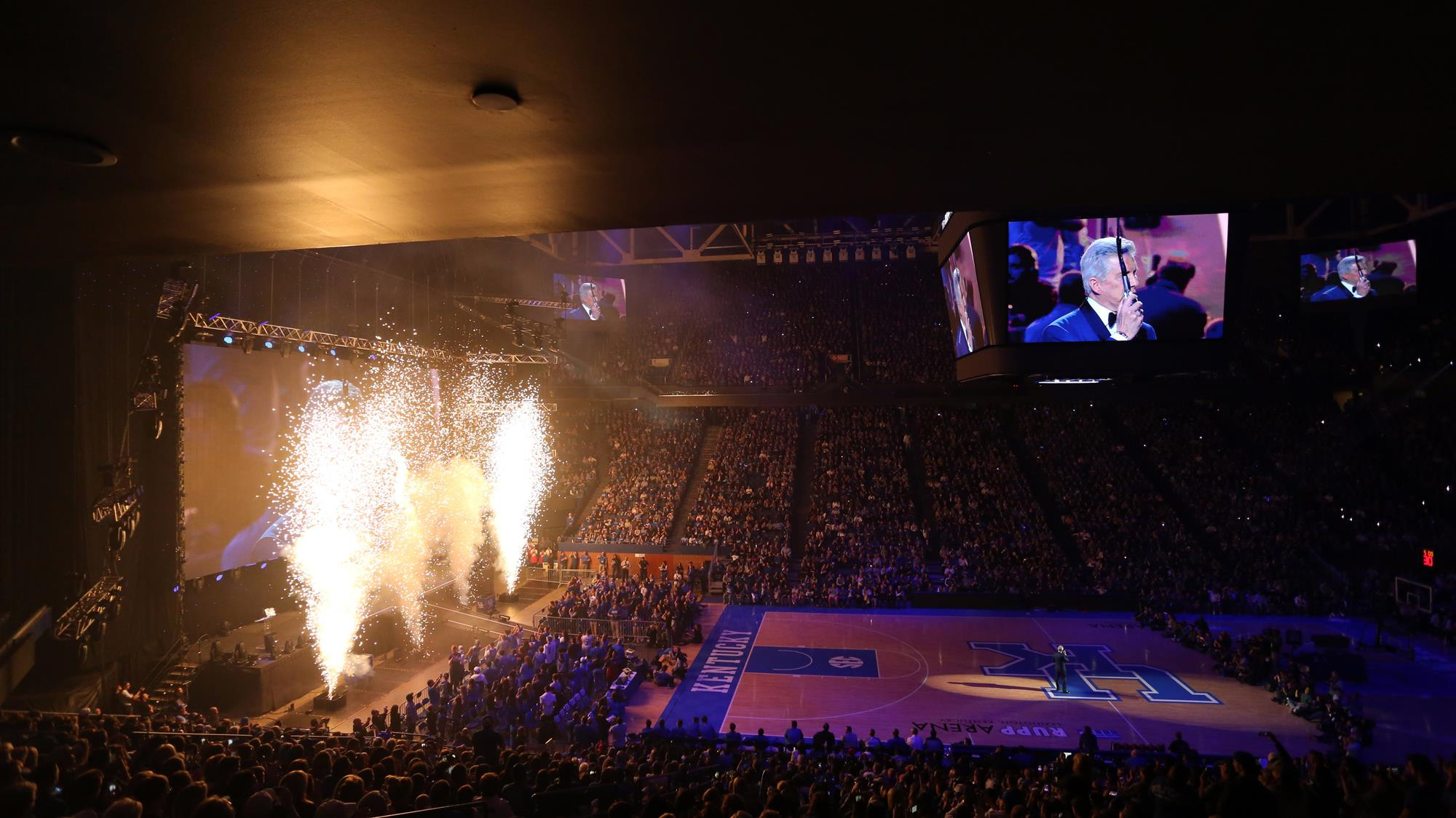 October 12, 2018 - 11:05 AM
'Their Hearts Are Going to Drop': Madness Experience Defies Description
Quade Green has heard his newcomer teammates talking about Big Blue Madness. He knows they have plans to make big splashes along the lines of John Wall or Enes Kanter with a memorable introduction.
 
The problem is that Green doesn't know that they will be able to execute. He remembers what it was like to into the bright lights at Rupp Arena in front of 20,000-plus screaming fans for the first time.
 
"They're going to be shell-shocked," Green said. "They come out there–they think they're going to be dancing. They come out and they're going to see they're not going to be dancing anymore."
 
Having been through the experience once before as well, PJ Washington knows what his fellow sophomore is talking about. Even though the Wildcats rehearsed their introductions this week leading up to Madness at 7 p.m. on Friday, there's just no way to replicate the real thing.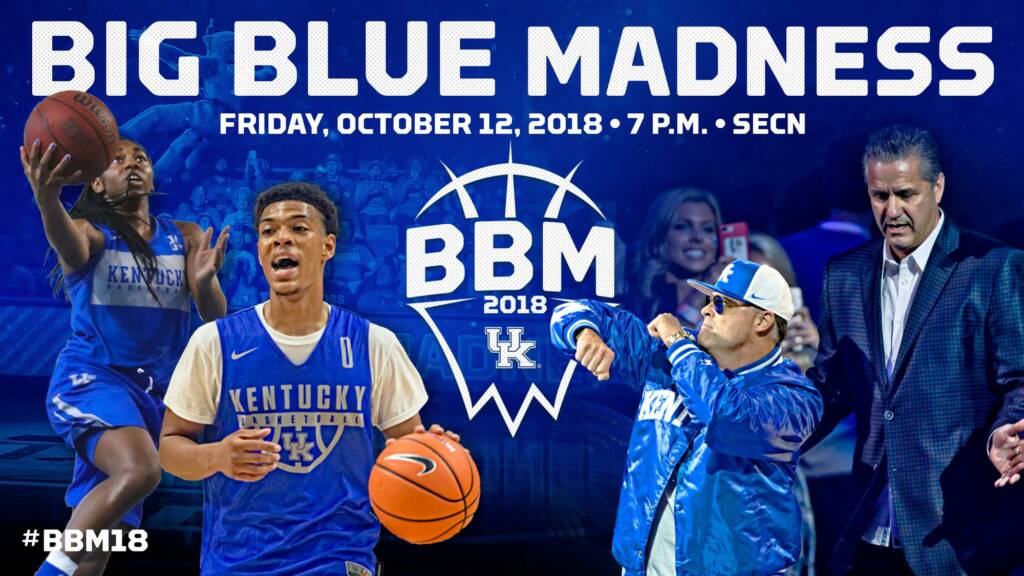 Big Blue Madness
Fri., Oct. 12 – 7 p.m. ET
Rupp Arena
Lexington, Ky.
UK Athletics App
Coverage
TV: SEC Network
Watch

"When they call their name, they're not going to hear anything," Washington said. "You just gotta pretty much go off a song that has a pretty good beat."
 
Green predicts that freshmen Ashton Hagans, Keldon Johnson and Immanuel Quickley will be most "star-struck" by the moment. And though Reid Travis is entering his fifth college basketball season, Green says the graduate transfer from Stanford is a candidate to fall into the same category.
 
"Maybe it might be Reid too," Green said. "Reid might be 'whoa.' Watch."
 
Odds are Green will be right, as Travis is already a little uncertain about his plans to do "a little something" for his introduction.
 
"I don't know how committed I'll be, but we'll see," Travis said.
 
Where there's no doubt about Travis and the Wildcats' collective commitment is when it comes to getting ready for actual basketball. The moment of their introduction to the Big Blue Nation might get the best of them, but that's not the one that counts. After all, they are on scholarship to play basketball, not dance.
 
"My approach and preparation are about the same as far as the work that you have to put in and the practices leading up to a season," Travis said. "The routine aspect of it has been the same for me, but as far as the hype and the different that go into being at a program like that is new to me as far as the different things that come with the season."
 
Nevertheless, the Cats are going to enjoy the process, even if it means abandoning plans for an intricate dance in favor of just smiling and waving when their songs come on.
 
"I can't wait," Johnson said. "I think it's going to be a great experience. It's my first time of course, like everybody knows, but hopefully we can just show the fans something."