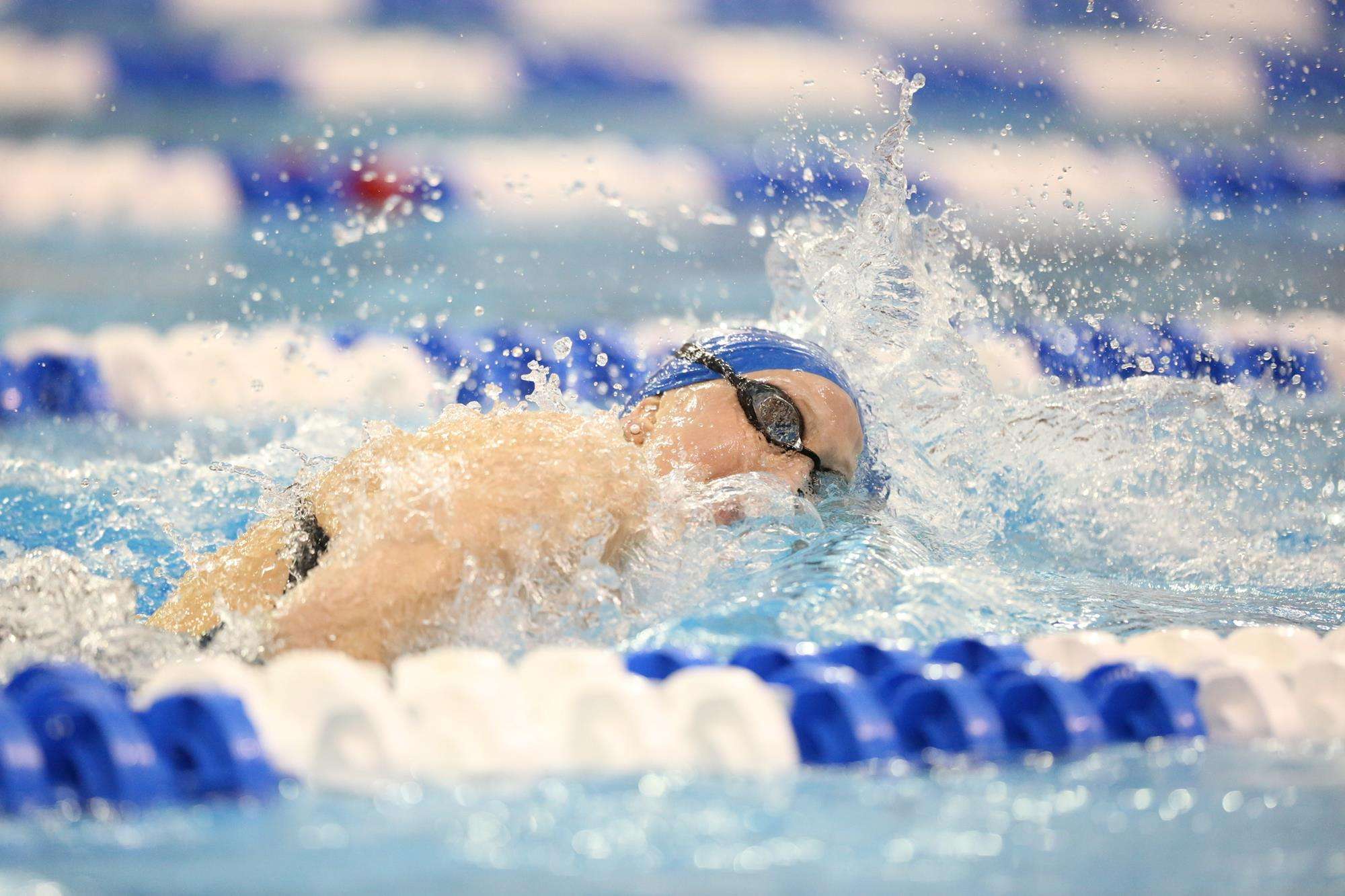 Kentucky Wraps Successful Summer at U.S. National Championships
IRVINE, Calif. – Kentucky swimming wrapped up its summer long course schedule on Sunday with the completion of the 2018 Phillips 66 National Championships in Irvine, California. The Wildcats reset 11 school records over the week and posted 11 top-15 finishes. In all, UK swimmers accounted for 17 finals appearances.
 
The meet served as the qualifier for multiple upcoming international competitions for Team USA including the 2018 Pan Pacific Championships, 2019 World Championships and 2019 World University Games.
 
"We had a fantastic week," said Kentucky head coach Lars Jorgensen. "I couldn't be more proud of the way everybody competed. It was awesome to end the summer on a great note, and now we're looking forward to the collegiate season."
 
Three Kentucky swimmers earned spots in championship finals at the meet, led by junior and U.S. National Team member Asia Seidt who finished sixth in both the 200-meter backstroke (2:09.20) and 200-meter butterfly (2:09.62). Junior Ali Galyer joined Seidt in the 200 back final, placing eighth overall in 2:10.91.
 
Senior Geena Freriks finished sixth in the 400 freestyle (4:08.91) as part of an impressive week where she reset four Kentucky records ranging from the 100 free all the way to the 1,500.
 
"Geena was phenomenal all week and really demonstrated her impressive range," commented Jorgensen. "From setting the school record in the 100 free all the way to the 1,500, and she's never even swam the mile before. That was pretty spectacular."
 
For full results from the 2018 Phillips 66 National Championships click here.
 
With the conclusion of the long course season, Kentucky will turn its attention to the upcoming college season. The Wildcats begin the 2018-19 campaign on Oct. 5 with its annual Blue-White Intrasquad before officially kicking off competition Oct. 10 in Bloomington, Indiana, against Indiana and Notre Dame.
 
2018 Kentucky LCM Records
Wyatt Amdor – 100 breast (1:02.12)
Bailey Bonnett – 200 breast (2:27.35)
David Dingess – 100 back (55.60)
Lauren Edelman – 400 IM (4:45.79)
Geena Freriks – 100 free (55.68), 200 free (1:59.17), 400 free (4:08.91), 1,500 free (16:38.55)
Asia Seidt – 200 back (2:08.91), 200 IM (2:12.30)
Hank Siefert – 200 free (1:49.67), 400 free (3:51.84)
 
For the latest on the Kentucky swimming and diving program, follow @UKSwimDive on Twitter, on Facebook at Facebook.com/UKSwimDive, and on the web at UKathletics.com.