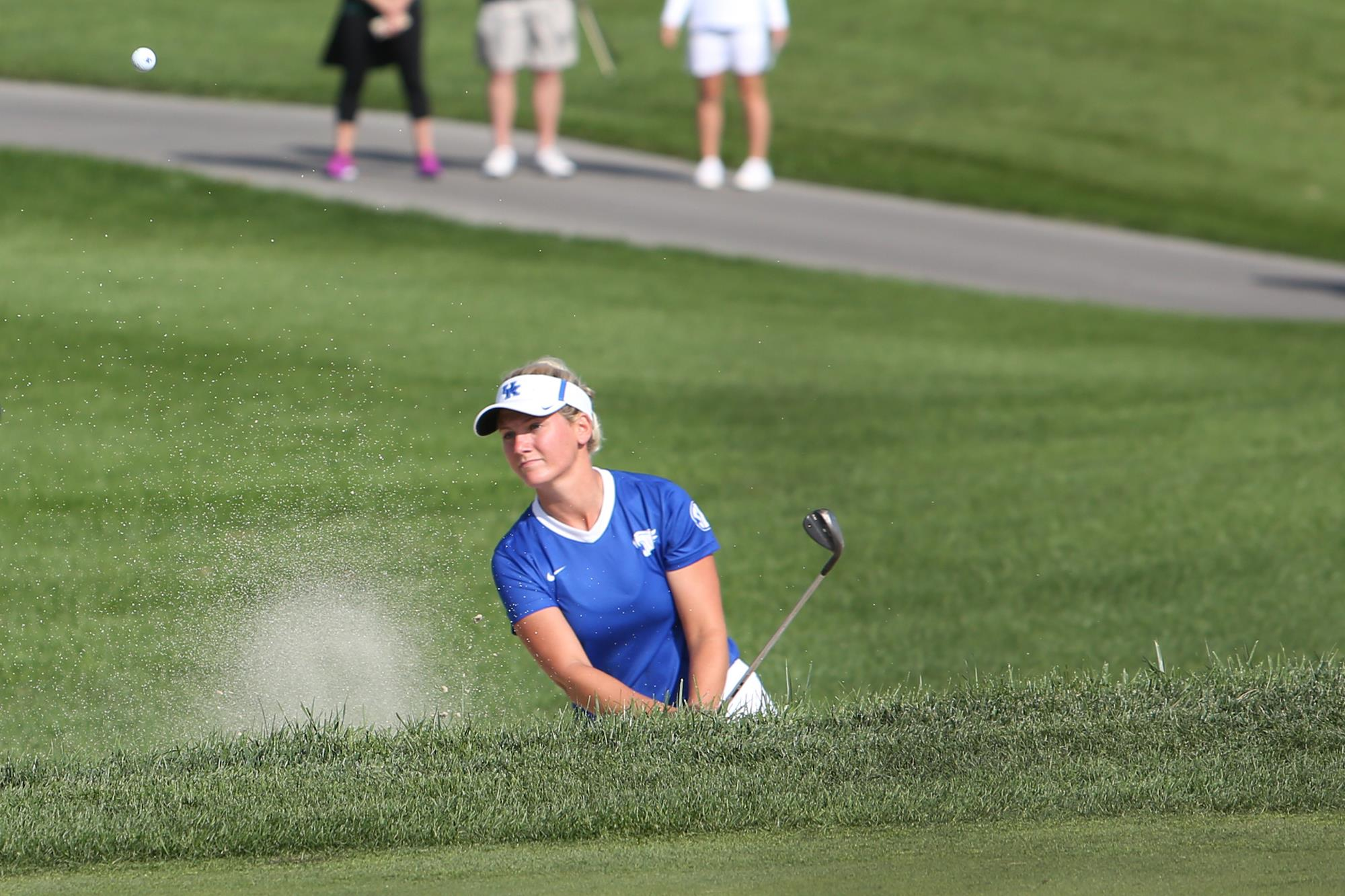 Claire Carlin Tabbed WGCA All-American Scholar
CORAL SPRINGS, Fla. – Kentucky women's golfer Claire Carlin was named to the 2017-18 Women's Golf Coaches Association All-American Scholar Team this week.
 
A total of 1,011 women's collegiate golfers from Divisions I, II and II were recognized with the prestigious honor. Among the requirements to be nominated a WGCA All-American Scholars, a student-athlete must have a minimum cumulative grade-point average of 3.50 for the entirety of her college career, be of high moral character and played in 50 percent of the college's regularly scheduled competitive rounds during the year nominated.
 
Carlin, a junior for the 2017-18 season, was also tabbed to the Southeastern Conference Spring Academic Honor Roll last week. She made UK's Dean's List for the spring semester this past academic year as she pursues a degree in hospitality management and tourism.
 
On the course, Carlin was just as good. The Keller, Texas, native was a mainstay in the Kentucky lineup last season, appearing in a career-high eight events with a career-best 77.3 stroke average.
 
Carlin notched her best 54-hole career score in 2017-18 with a 222 at the season-opening Mercedes-Benz Collegiate Championship. She also notched her first career top-20 tournament finish when she tied for 16th at the Florida Challenge.
 
She's expected to be one of the centerpieces of the 2018-19 team after the departures of outgoing seniors Isabelle Johansson, Grace Rose and Ale Walker.
 
With Carlin leading the way academically, the 2017-18 Kentucky women's golf team posted a 3.440 GPA during the spring semester, among the highest in UK's athletic department.
 
For the latest on the Kentucky women's golf team, follow the team on Twitter, Facebook, Instagram and Snapchat, as well as on the web at UKathletics.com.