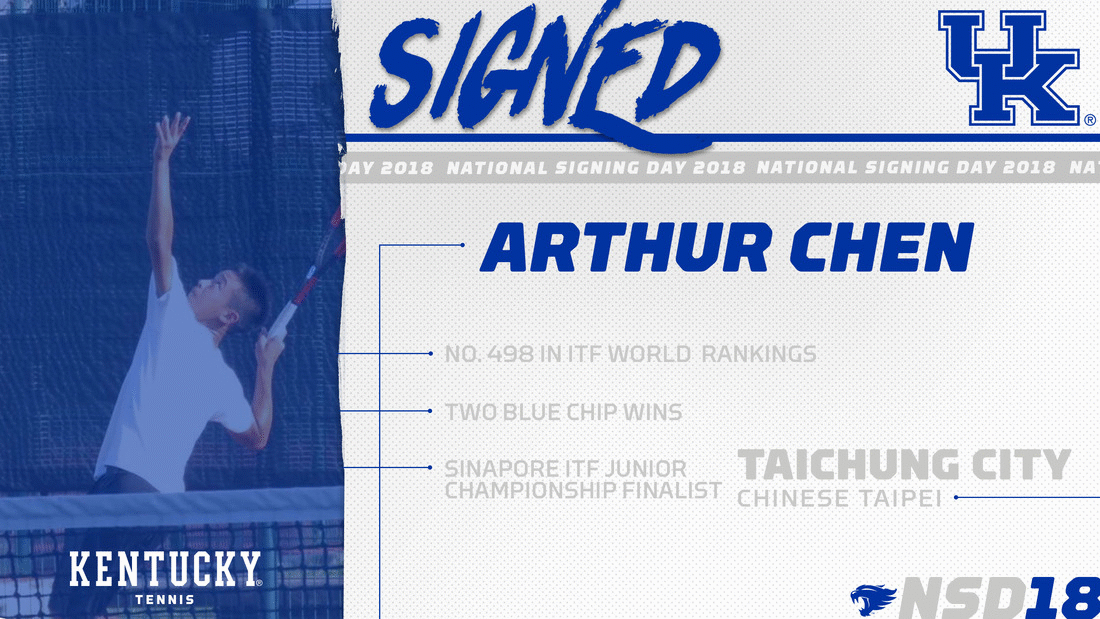 April 27, 2018 - 11:21 AM
Kentucky Men's Tennis Announces 2018-19 Recruiting Class
LEXINGTON, Ky. – Head coach Cedric Kauffmann and his staff announced the completion of the 2018-19 recruiting class for Kentucky men's tennis on Thursday. Arthur Chen, Kevin Huempfner, Theodore McDonald, Fabian Penzkofer and Rayane Stable will join the Wildcats next season. Washington, Chinese Taipei, France and Germany are represented in the class. Multiple members of the class are ranked in the Top-1000 of the International Tennis Federation's Junior World Rankings.
 
"We're really excited about this class," head coach Cedric Kauffmann said. "These players are going to be student athletes that will do well in the classroom and on the court. There is a lot of passion in this group. It is one of the most complete classes we have ever had. They were recruited to try to become something special and we can't wait to get them on campus and spend four great years with them."
 
Arthur Chen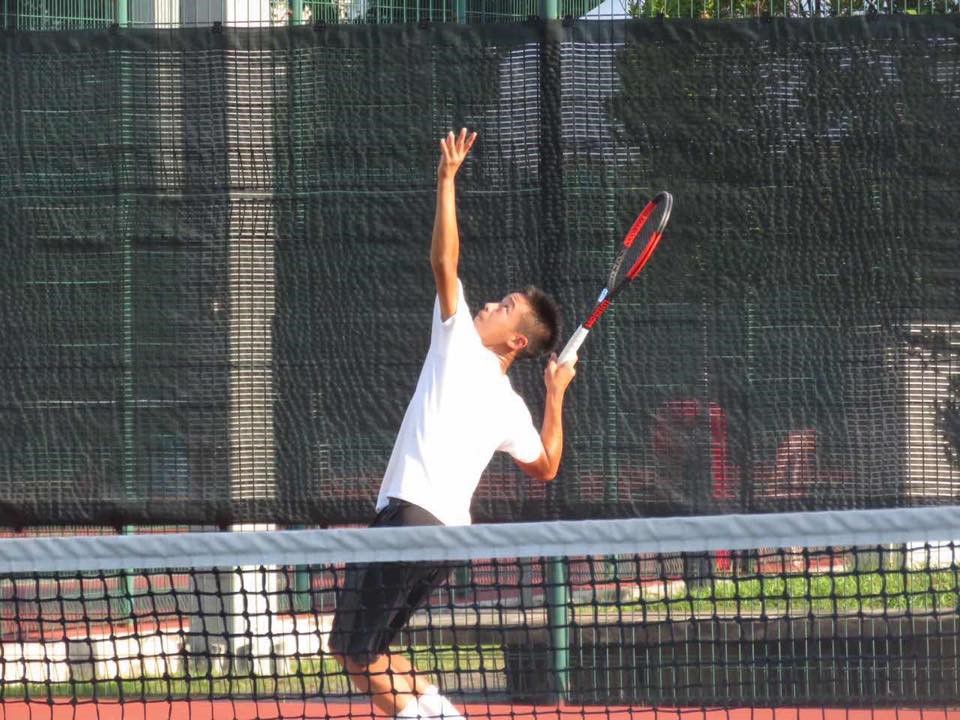 Hailing from Taichung City, Chinese Taipei, Chen is ranked No. 498 in the ITF Junior World rankings. Chen, who has not played a full schedule of tournaments due to his education demands, has made five semifinals of ITF Junior Tournaments. Chen made the finals of the Singapore ITF Junior Championships in 2017. According to Tennisrecruiting.net, Chen has two wins over Blue-Chip recruits in his career.
 
"Arthur is fast and a great ball striker," Kauffmann said. "He is a diamond in the rough. Speed is a weapon and he will become just that for UK. He's a very hard worker and he loves tennis. We will work to get him a little stronger and develop some weapons to end some points a little quicker. With his speed and consistency he can make an impact on our team right away."
 
"Arthur is a player Coach Kauffmann and I are incredibly excited about," assistant coach Matt Emery said. "His speed is absolutely off the charts, and he has the unique ability to beat people a number of different ways.  Due to his demanding school schedule, Arthur was not able to travel and play a lot of tournaments like some other junior players.  His results when he has played, however, speak for themselves, as he has beaten several players ranked inside the Top 30 in the world in the ITF World Junior Singles Rankings.  Last week, he also won the Chinese National Championships, defeating an opponent ranked inside the Top 10 in the world.  To be a National Champion of any country requires a "Winner" mentality, and Arthur certainly has that."
 
Kevin Huempfner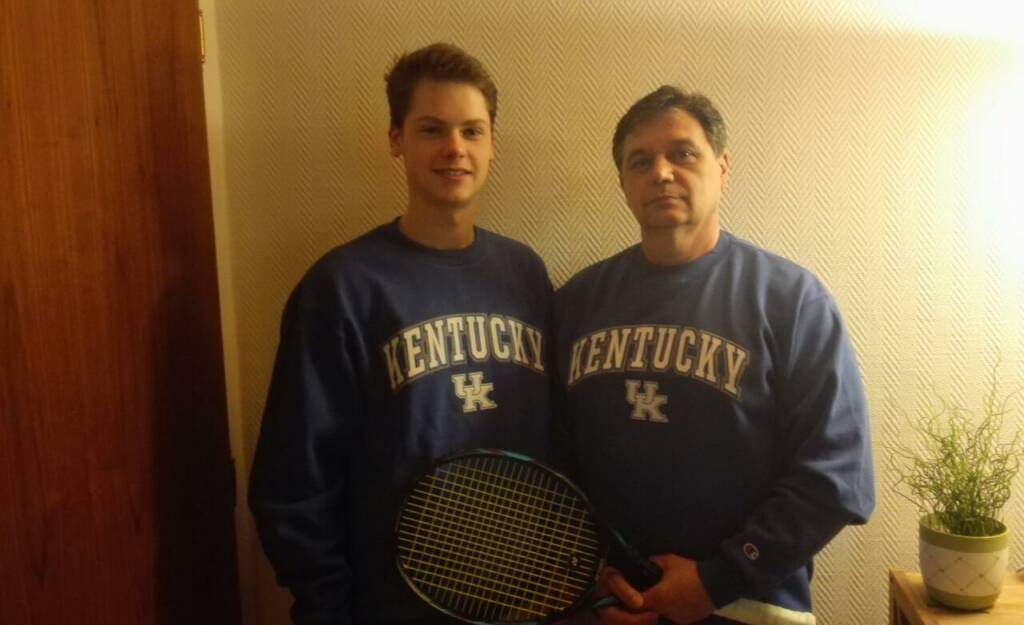 Huempfner hails from Germany. He is currently ranked No. 24 in the German Junior National ranking and No. 181 in the country. Huempfner has multiple junior titles in Germany and is a perfect 19-0 in his home state. He recently participated in the National Masters Tournament.
 
Huempfner chose Kentucky over Tennessee.
 
"Kevin is a diamond in the rough," Kauffmann said. "He doesn't play the hours each week that most junior tennis players play but at our program he will improve drastically. He loves the game and has a very high tennis IQ. We will have to develop his body and weapons. Once that is done, he will be one of the toughest outs in college. He will be a great teammate and he is organized, hardworking and a very good student."
 
Theodore McDonald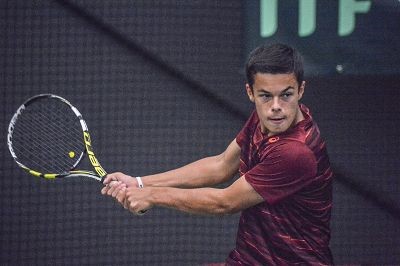 Coming from Bellevue, Washington, Theodore McDonald is a five-start recruit and is currently rated the No. 53 American player in the 2018-19 class. McDonald is the highest rated player in the state of Washington and the Northwest region. McDonald has several wins over players with ATP points in his career and has 11 wins over five-star recruits. He advanced to the round of 16 of the USTA National boys 18U Championships, where we fell to the No. 2 seed in a three set battle. McDonald has won multiple local tournaments, including the Washington state high school championship. Most recently, he won the Las Vegas National Level Three Boys 18U singles tournament.
 
McDonald chose Kentucky over six Power Five schools, one West Coast Conference school and one Sun Belt school.
 
"The sky is the limit for Theo," Kauffmann said. "He is a hardworking, talented, smart and energetic person who has high goals on the tennis court and in the classroom. He comes from the Northwest where the competition in front of him in practice is not consistant. His competition has been the ball machine most of his career. A year in our program should help him tremendously. I look for him to be one of the best competitors in college tennis every day. He will be able to play singles and doubles right away."
 
"Theo is going to be a very exciting player to watch develop over the next four years," Emery said. "He is a lefty who is very explosive, especially off the forehand side and loves to transition and finish points at the net.  One of the things that Coach Kauffmann love about Theo is how mature he is in how he approaches his game and development.  He is a very young senior, and he still has a very clear grasp of what he needs to do to take his game to the next level and achieve both his team and personal goals.  We are thrilled that he felt UK was the best place for him to accomplish those goals."
 
Fabian Penzkofer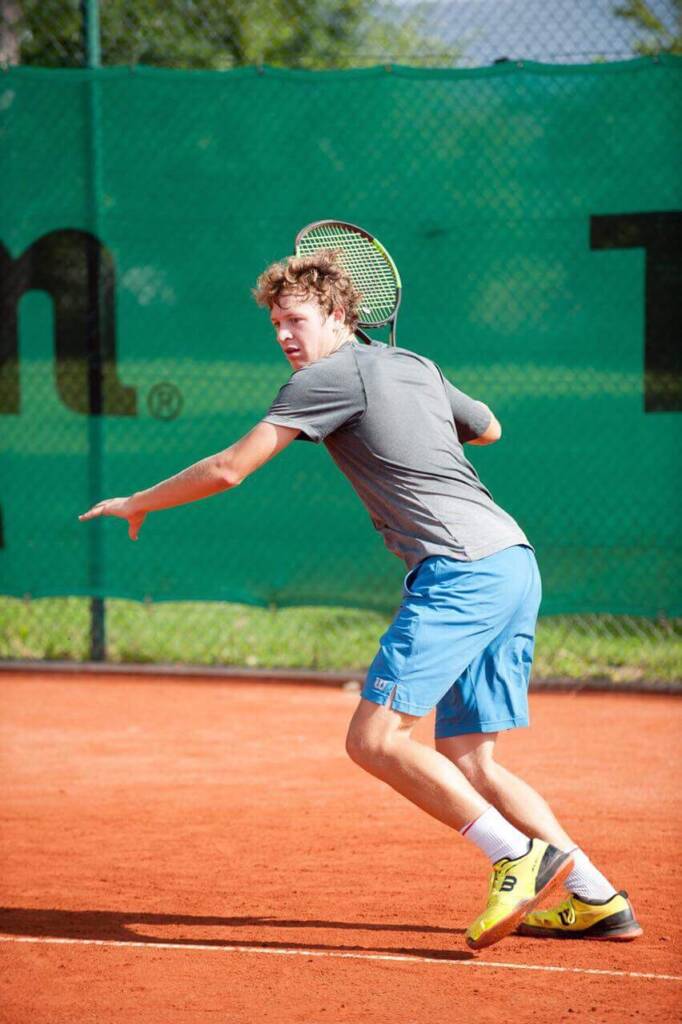 Heading to Lexington from Tutzing, Germany, Penzkofer is the No. 20 player in Germany. Penzkofer has been competing with the German Federation and is one of the best in his age group. He was a part of the German World Champion youth team in 2014 and was a Runner up in the National German championship in 2014. He took a German National Championship home in doubles in 2014. Penzkofer recently made it to the quarterfinals of the 2017 German Winter Nationals where he beat the No. 1 seed in the tournament. Penzkofer is currently ranked No. 1087 in the ITF World Juniors rankings and has reached No. 776.
 
Penzkofer choose Kentucky over Pepperdine, Tulane and Louisville.
 
"We're really excited for Fabian to join us at Kentucky," Kauffmann said. "He has really high goals for college and the ATP tour after his collegiate career. He comes from a tennis family and really enjoyed his company during the recruiting process. He is a hard worker. He has been with the German Federation for most of his junior tennis life and is a player that has the fire power to play with anyone right away. With consistent toughness and training on and off the court he will become an elite winner in collegiate tennis."
 
Rayane Stable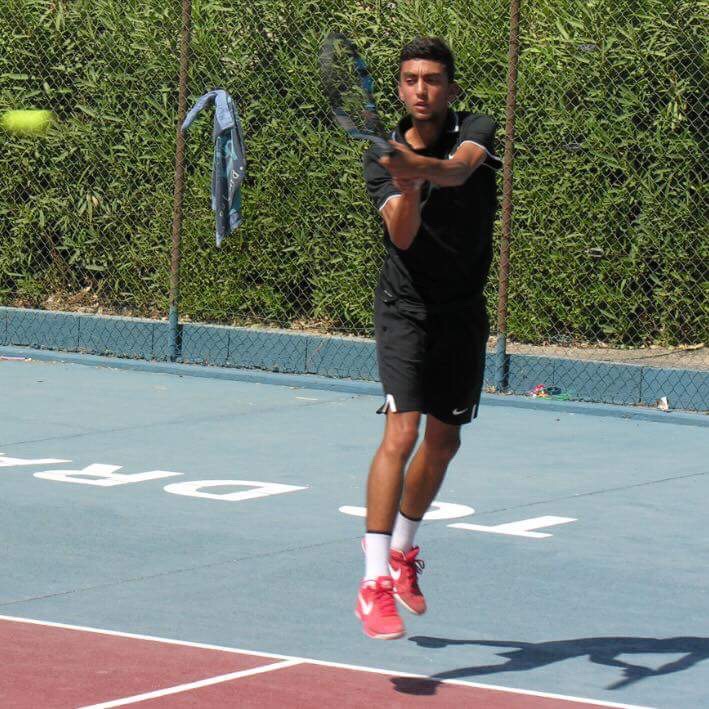 Stable comes to Kentucky from Bagnolet, France. Stable is ranked No. 20 in France and has a Universal Tennis Rating of 13.6. Stable has a win over the No. 1445 ranked ATP player. Stable has won multiple tournaments in France and has started playing in Futures tournaments. Stable has a win over Paul Cayre, who has reached the ranking of No. 909 in his career. Stable's ITF ranking has reached as high as No. 1734.
 
"Rayane is a good student and good tennis player," Kauffmann said. "He has not been able to put tennis in front of his career beacause of his extensive studies. He has a great body and attitude. We will get him stronger and will put the hours in to be a special player in college and after college. We can't wait to get him on our team."
 
For more information on the Kentucky men's tennis team, follow @UKMensTennis on Twitter or Kentucky Men's Tennis Team on Facebook.