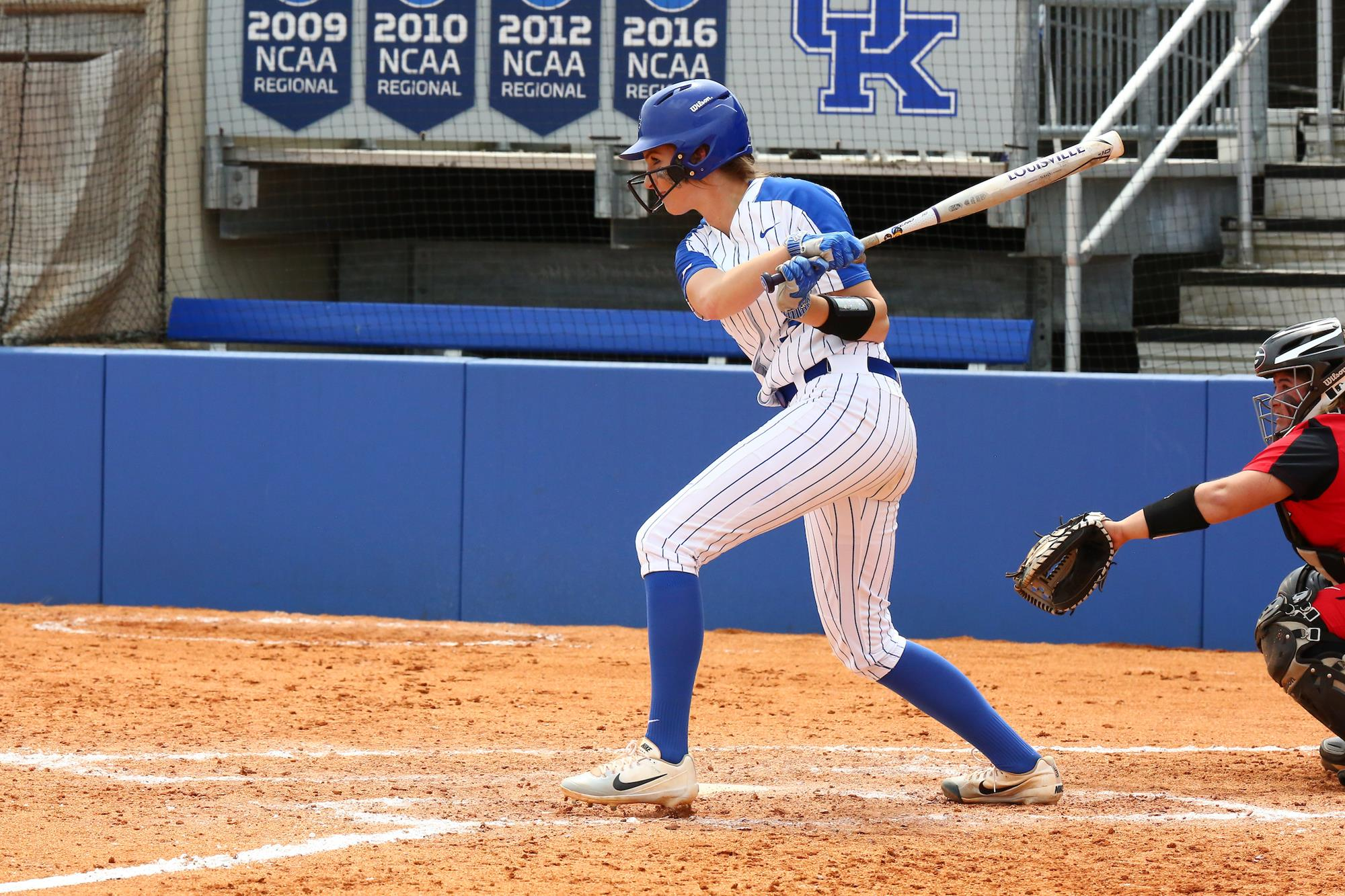 LEXINGTON, Ky. – The No. 6 Georgia Bulldogs scored all three of its runs in the top of the seventh inning to come back and steal the series from the No. 18 Kentucky Wildcats in a postseason-feel Southeastern Conference game on Sunday afternoon at John Cropp Stadium.
 
Kentucky led a majority of the game, scoring the game's only run of the first six innings in the bottom of the fourth thanks to a Grace Baalman RBI single back up the box to plate Brooklin Hinz. That lead would hold until the top of the seventh when the No. 1 scoring offense in the SEC plated three runs on four hits to complete a comeback win.
 
Baalman was also the pitcher of record in the game, suffering her second tough-luck loss of the weekend as she allowed just four runs to the Dawgs in 14 complete innings. She falls to 10-6 on the season.
 
UK will play two midweek games this week starting with a 6 p.m. ET game on Tuesday night vs. Northern Kentucky at John Cropp Stadium. The game will be shown live on the SEC Network+ with Dave Baker (pxp) and Carol Bruggeman (color) on the call from Lexington. Wednesday, the Wildcats will travel to Morehead to face the MSU Eagles at 3 p.m. ET.
 
Key Stat
Six. The Kentucky pitching staff allowed just six runs all weekend to the potent Georgia offense in 21 innings of work.
 
Key Play
Grace Baalman's RBI single to score Brooklin Hinz in the fourth inning was the key offensive play for the Wildcats. There were several outstanding defensive plays made by Katie Reed and Lauren Johnson in the field to keep UGA off the board before the seventh, as well.
 
Key Player
Baalman was the key player in the game, going 6.1 innings in the circle, and also driving in the Wildcats' lone run.
 
Run Recap
After singles by Brooklin Hinz and Abbey Cheek, Kentucky put runners on the corners with one out for Grace Baalman. The freshman stood up and laced an RBI single past UGA pitcher Mary Wilson Avant for her second-career RBI and put the Wildcats on the board 1-0 in the bottom of the fourth. UK 1, UGA 0
 
Kentucky would take a 1-0 lead into the seventh, where the first three batters all reached base on infield singles. Cortni Emanuel then gave the Dawgs their first lead of the game on an RBI groundout to the left side and Justice Milz doubled to make it a 3-1 game. FINAL – #6 Georgia 3, #18 Kentucky 1
 
For the latest on UK Softball, follow the Wildcats on Twitter and Instagram at @UKSoftball.