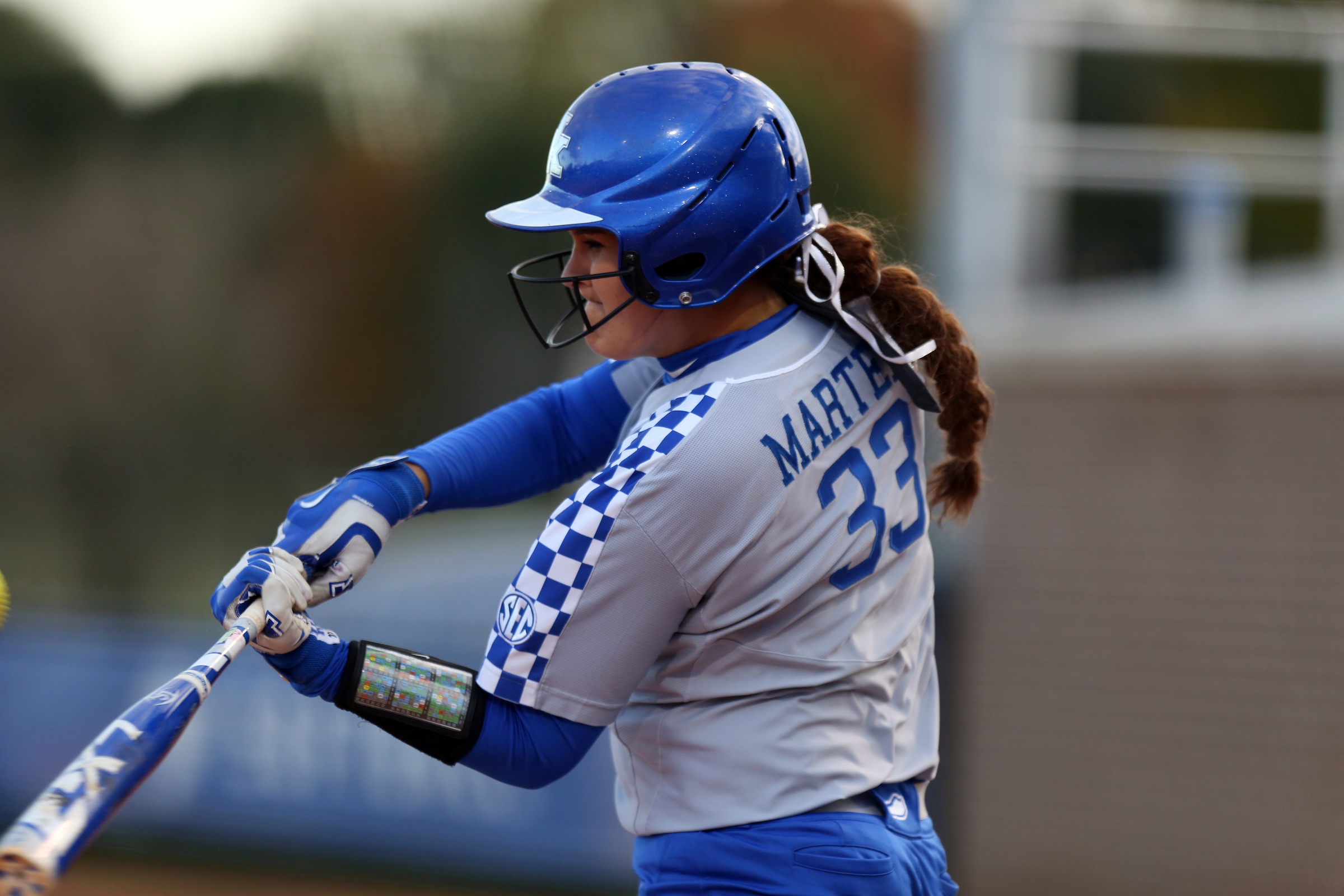 BOCA RATON, Fla. – After a 2-2 week that included a doubleheader split with No. 5 UCLA on the road in Westwood, the No. 22/24 Kentucky softball team continues its 18-game road trip to start the season, venturing south to Boca Raton, Florida to compete in the Florida Atlantic Invitational. Kentucky is scheduled to play five games over three days, with competition against Florida Atlantic, UConn, Memphis and Florida A&M. The Wildcats will play all four teams one time – and face the Memphis Tigers twice with one game each on Friday and Saturday in Boca.
Kentucky played three games against top-7 teams last week, splitting a doubleheader on the road against the No. 5/4 UCLA Bruins in addition to dropping a 5-4 heartbreaker to the No. 7/5 Oregon Ducks after holding a 4-1 lead after five innings of play. Add in two games against the No. 19/20 Pitt Panthers – and the Wildcats have already played five games against ranked opponents this season. 
Meagan Prince has been the star in the circle for the Wildcats, throwing 27.0 innings with a 2.07 ERA in her five appearances in the circle with a 2-2 record. Prince has allowed just eight earned runs all season and has struck out 29 batters. Also coming into her own in recent weeks has been Erin Rethlake – who leads UK in ERA with a 1.24 in her 11.1 innings pitched. Rethlake came in relief against UCLA and kept the Bruin offense at bay allowing just three hits in four innings and also picked up her first win of the season against UC – Davis, throwing four innings allowing just three hits and allowing no runs or walks in the game. 
At the plate – Katie Reed continues to be the stalwart for the UK offense, hitting .343 in the lead-off spot with 11 singles and a double with three successful stolen bases on three tries and only two strikeouts. Jenny Schaper, who hit the game-winning home run in the top of the 11th inning at UCLA on Wednesday is hitting at a .286 clip with three home runs and three RBI with five runs scored – which leads the team. Freshman second basemen Alex Martens leads the Wildcats in run production with seven RBI through the first two weekends of the season.
There will be live stats available for all of the Florida Atlantic Invitational, and video for all games featuring FAU for at FAUSports.TV for a small fee. The only UK game that will have video is UK's match-up on Saturday night at 8:15 p.m. ET against the Owls. 
2017 Florida Atlantic Invitational
Feb. 24-26, 2017 – Boca Raton, Fla.
Friday, Feb. 24
Kentucky vs. UConn – 9 a.m. ET
Kentucky vs. Florida A&M – 11:15 a.m. ET
Saturday, Feb. 25
Kentucky vs. Memphis – 3:45 p.m. ET
Kentucky vs. Florida Atlantic – 8:15 p.m. ET |
Live Video
Sunday, Feb. 26
Kentucky vs. Memphis – 3:45 p.m. ET
For the latest on the Kentucky softball team, follow @UKSoftball on Twitter, Instagram and Facebook, as well as on the web at UKathletics.com.