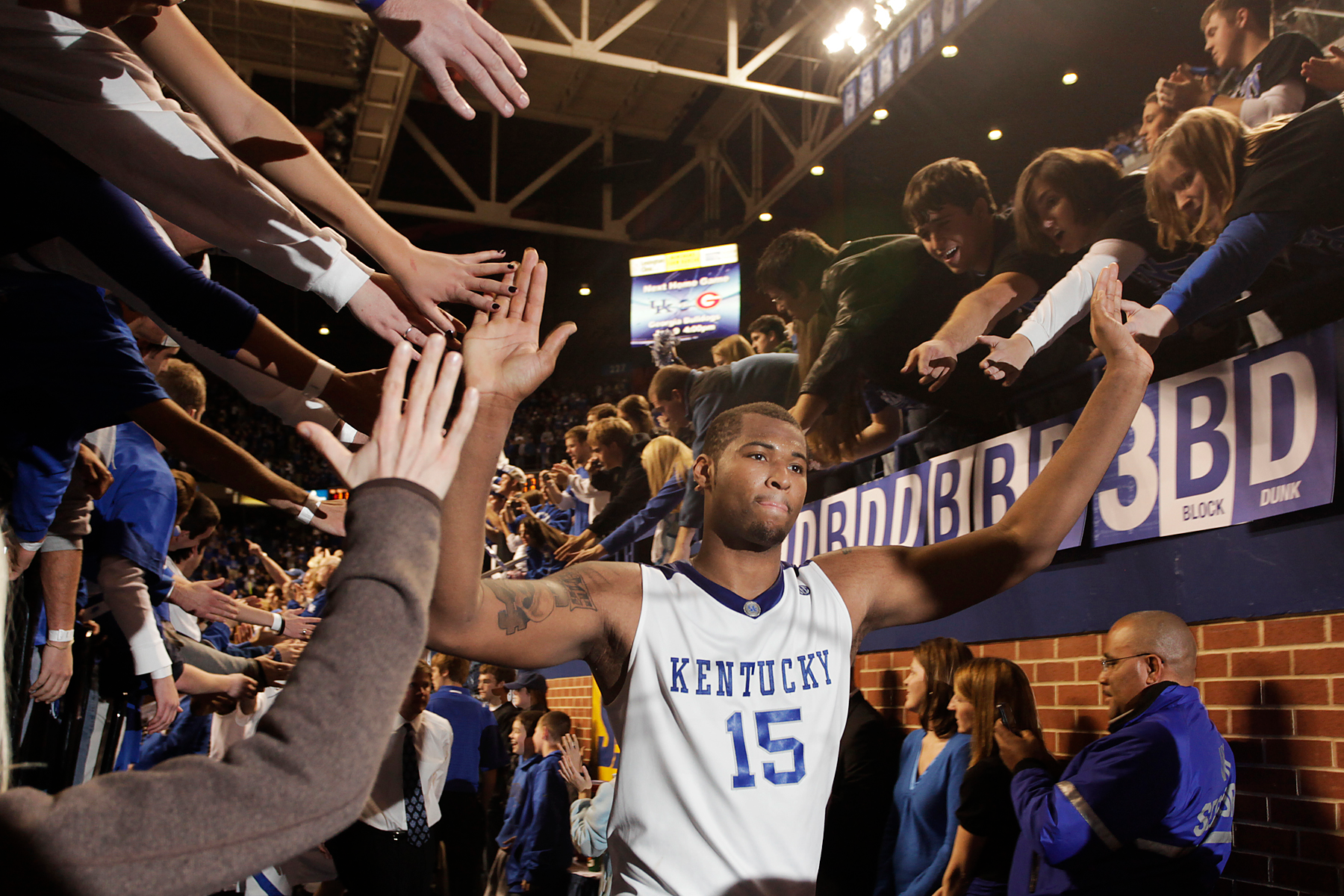 Cousins Named All-NBA Second Team for Second Straight Year
LEXINGTON, Ky. – For the second consecutive season, former Kentucky forward DeMarcus Cousins was named to the All-NBA Second Team on Thursday. Cousins was also a member of the All-Rookie team in 2011.
He is the fourth player in UK's history to earn multiple All-NBA honors in a career. Cousins joins Ralph Beard, Alex Groza and Cliff Hagan as two-time honorees. Hagan was the last to achieve the feat when he earned All-NBA second-team accolades in 1958 and 1959. 
Cousins, a two-time NBA All-Star, was the league's fourth-leading scorer in 2015-16. He averaged a double-double with career highs in both points per game (26.9) and rebounds per game (10.2).  
For the season, Cousins played in 65 games and averaged 34.6 minutes per outing. He displayed offensive versatility in his fifth season with the Sacramento Kings as he sunk a career-high 70 3-pointers after combining for just 11 makes from downtown in his first five seasons. 
In addition to ranking fourth in the league in scoring, Cousins was among the league leaders in rebounding (fifth), double-doubles (sixth), blocks (21st) and steals (22nd). 
Cousins earned 277 total votes to earn a second-team selection. He received 32 first-place votes, 28 for the second team and 33 for the third team. 
Anthony Davis, Karl-Anthony Towns and John Wall all received votes for All-NBA honors. Davis was the third-highest vote getter with 76 total votes, including one first-place tally. Towns was the leading vote getter among all rookies. 
Kentucky All-NBA Team Honors
Ralph Beard (2nd – 1950, 1st – 1951)
DeMarcus Cousins (2nd – 2015, 2nd – 2016)
Anthony Davis (1st – 2015)
Alex Groza (1st – 1950, 1st- 1951)
Cliff Hagan (2nd – 1958, 2nd – 1959)
Jamal Mashburn (3rd – 2003)
Rajon Rondo (3rd – 2012)