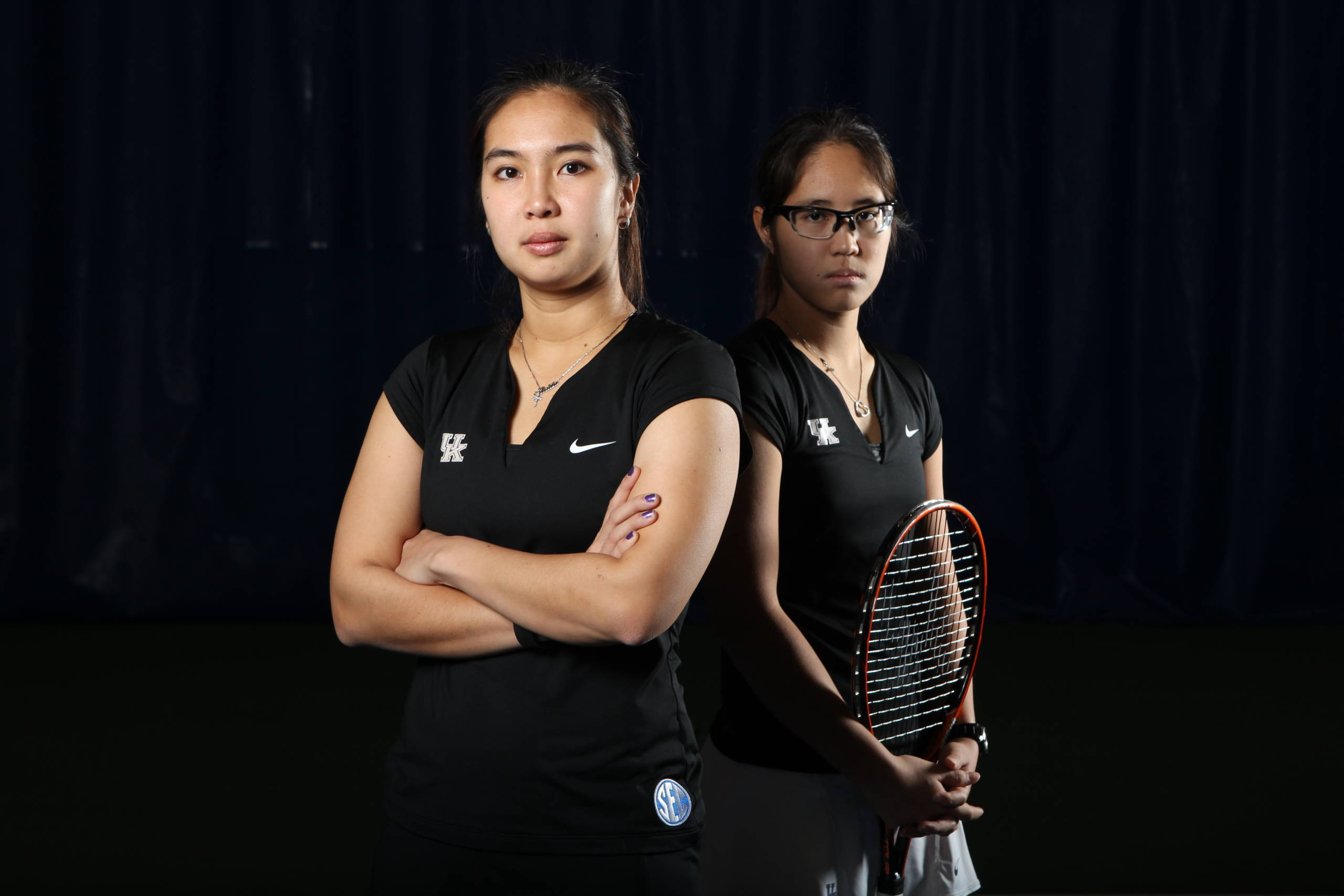 NCAA Announces Singles and Doubles Championship Brackets
Singles Bracket | Doubles Bracket | Live Scoring and Video
TULSA, Okla. – The NCAA released its brackets for the singles and doubles championship tournaments on Tuesday afternoon, with Kentucky earning representation in both national fields.  The singles tournament kicks off tomorrow afternoon with Aldila Sutjiadi squaring off with Virginia's Julia Elbaba in the Round of 64.  On Thursday, Sutjiadi and Mami Adachi will take on No. 31 Melissa Lord and Carol Zhao of Stanford.
Sutjiadi led the way for the Wildcats this year, going 16-5 during the regular season that included an 8-4 mark in Southeastern Conference play.  The junior played primarily in the No. 2 singles spot and moved into the Wildcats' top spot for the postseason.  Sutjiadi had an outstanding season for the Blue and White, becoming the first Wildcat to be named to the All-SEC First Team since the 2006 campaign.  She is currently ranked No. 29 in the ITA standings.
 
Elbaba, who received a No. 9-16 seed in the singles championship after being the 12th-ranked player in the latest ITA release, was named the recipient of the ITA National Cissie Leary Award for Sportsmanship earlier today.  The senior became UVA's all-time singles wins leader with 131, and posted a 35-7 record during her final campaign.  With a win over Elbaba, Sutjiadi would advance to the Round of 32 and face the winner of the No. 36 Georgiana Patrasc (Mississippi State)-No. 38 Daneika Borthwick (Florida State) match on Thursday. 
Adachi and Sutjiadi are currently the top-ranked tandem in the nation, compiling a 17-2 record during the spring season.  The duo has been in the top five of the ITA rankings the entire year, and locked down All-America honors with its No. 2 overall seeding in the doubles championship, becoming the first Wildcats to earn All-America distinction since Kim Coventry and Joelle Schwenk in 2007.  The pair is currently riding a 17-match winning streak, including an 11-0 sweep of SEC opponents.  In the fall, Adachi and Sutjiadi finished as the runner-up in two national championship finals.
Lord and Zhao are fresh off helping the Cardinal secure its 18th team NCAA title in program history, claiming a 4-3 victory over Oklahoma State on Tuesday afternoon.  The duo plays in the No. 2 doubles slot for Stanford and have posted two upsets over top-25 opponents during the regular season.  Should Adachi and Sutjiadi advance, they will play the winner of the matchup between No. 30 Madison Harrison and Kristina Vozniak of Mississippi State and No. 28 Alex Chatt and Maddie Lipp of Northwestern.
Sutjiadi's match against Elbaba is slated for a 10 a.m. ET first serve.  The doubles tournament start times have yet to be announced.
Visit UKathletics.com for the most up-to-date information on the Kentucky women's tennis team and all 22 varsity sports. For additional info, notes, and behind-the-scenes updates, follow the team on Twitter at @UKWomensTennis and on Facebook.