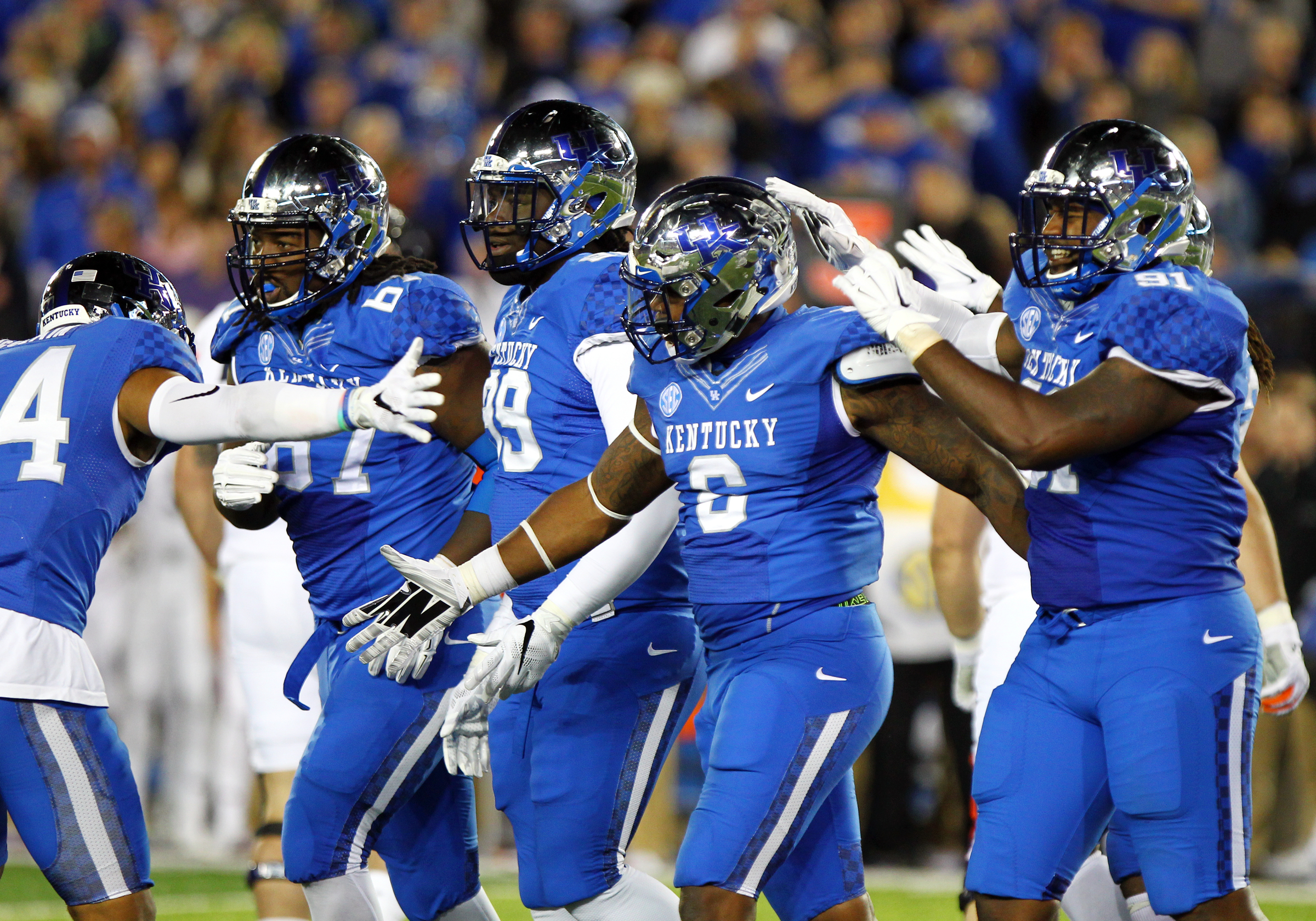 Through the first 40 days of the season, Kentucky played five games in Commonwealth Stadium.
That's made the two weeks the Wildcats have spent away from their new home since a game on Oct. 15 against Auburn feel like a long time.
On Wednesday, they got back in Commonwealth.
"We got to practice in the stadium today which is good," defensive coordinator D.J. Eliot said. "Good to be back in that atmosphere and get on that turf and get used to playing on that field again, considering we're going to play there Saturday."
As Eliot said, UK (4-3, 2-3 Southeastern Conference) will take the field on Saturday against rival Tennessee. The Cats will do so coming off a disappointing loss at Mississippi State, but they showed no lingering signs of the defeat.
"Players had an upbeat practice," Eliot said. "We had a full-padded practice. Emphasis when you're in full pads is being physical and hitting."
With cool and rainy weather, Wednesday might have seemed like an ideal day to take advantage of an indoor practice field at Nutter Field House. On the contrary, it was perfect to prepare for a Saturday with the chance of rain forecast at 60 percent.
"We're just trying to get used to slippery turf and stuff like that," said true freshman Mike Edwards, who saw extended action at MSU and is now competing for a starting role at safety.
Even more importantly than that, Wednesday practice was a chance to refocus on fundamentals, which have a tendency to slip as the season passes its midpoint.
"Went back to fundamentals and working on a few things that you have to continue to get better at as the season goes on," Eliot said. "You can't let go of those fundamental issues. We worked on that and the players had a good attitude, they've had a good attitude all week. We're excited for Saturday and ready to go."