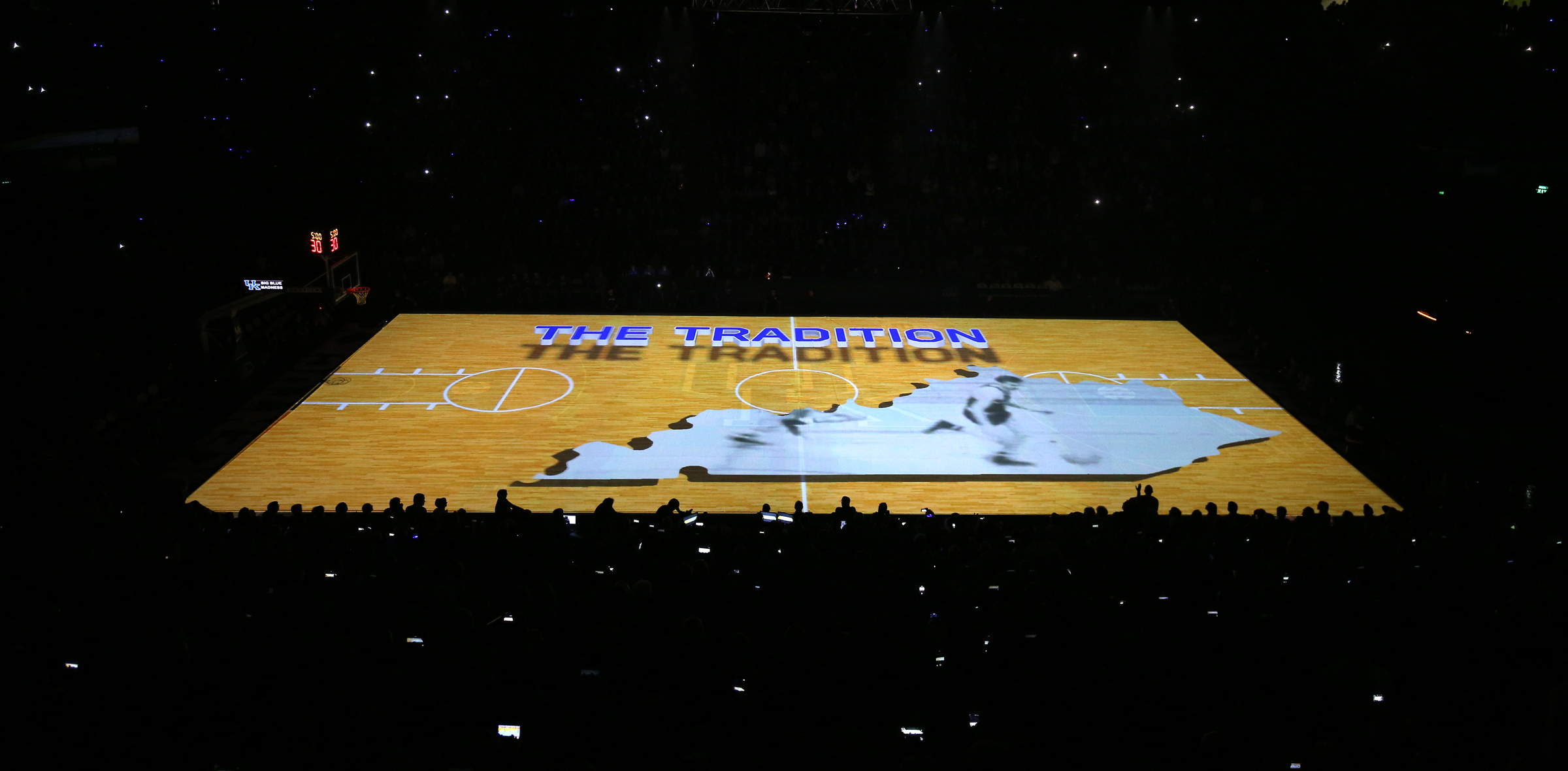 October 21, 2015 - 09:15 AM
Kentucky Picked to Win SEC Title by Conference, National Media
BIRMINGHAM, Ala. – Despite losing 85.9 percent of its scoring and 77.3 percent of its rebounding from the historic 38-1 Final Four team of a season ago, the Kentucky men's basketball team has been picked by a select panel of both Southeastern Conference and national media members to win its 47th SEC regular-season championship.
It's the 11th time since the 1998-99 season the Wildcats are the overall preseason favorite. Last week Kentucky was tabbed the preseason No. 1 team in the country for a third straight season – alongside North Carolina – in the USA Today Coaches' Poll.
Each school selected media members that cover their team and additional media from across the nation were selected by the conference office to comprise the voting panel. Points were compiled on a 14-13-12-11-10-9-8-7-6-5-4-3-2-1 basis. Each media member also voted for two All-SEC teams.
UK sophomore guard Tyler Ulis and freshman forward Skal Labissiere were tabbed to the six-man All-SEC First Team alongside Danuel House (Texas A&M), Damian Jones (Vanderbilt), Stefan Moody (Ole Miss) and Ben Simmons (LSU).
Senior forward Alex Poythress was named to the All-SEC Second Team with Dorian Finney-Smith (Florida), Malik Newman (Mississippi State), Charles Mann (Georgia), Tim Quarterman (LSU) and Alex Caruso (Texas A&M). 
Ulis, who was named to the SEC All-Freshman Team last season, appeared in 37 games during the 2014-15 season. The Chicago native led the Wildcats in assists in 20 contests while posting five or more dimes in 12 games.  He did not commit a turnover in any of UK's final four games of the season during the NCAA Tournament. He concluded his freshman campaign ranked third in the country and first among league competition with a 3.6 assist-to-turnover ratio.
Labissiere joined Kentucky as one of the top prospects in the country. The consensus five-star recruit was ranked as the No. 1 overall player in his class by both Rivals and Scout. Labissiere poured in 11 points and 12 rebounds in 19 minutes of action in the Jordan Brand Classic to highlight his prep career.
Poythress will return to the floor following a season-ending ACL injury that forced him to miss the final 29 games of the season a year ago. A powerful presence in the post, Poythress is just 90 rebounds shy of becoming the 52nd player in program history to snatch 500 or more career boards. With 649 career points, he's seeking to become the 61st player in school history to top 1,000 career points.
Kentucky begins its season Tuesday in the Blue-White Scrimmage at Rupp Arena at 7 p.m. Tickets for the Blue-White Scrimmage are still available. Lower-level tickets (singles only) are $10 and upper-level tickets are $5.
For the latest on the Kentucky men's basketball team, follow @KentuckyMBB on Twitter, Facebook and Instagram, and on the web at UKathletics.com. 
Preseason Media Poll (points)
1. Kentucky (406)
2. Vanderbilt (357)
3. Texas A&M (344)
4. LSU (333)
5. Georgia (266)
6. Florida (258)
7. South Carolina (204)
8. Mississippi State (203)
9. Ole Miss (184)
10. Auburn (168)
11. Arkansas (118)
12. Tennessee (86)
13. Alabama (85)
14. Missouri (33)
All-SEC First Team
Danuel House – Texas A&M, G, 6-7, 212, Sr., Fresno, Texas
Damian Jones – Vanderbilt, C, 7-0, 245, Jr., Baton Rouge, La.
Skal Labissiere – Kentucky, F, 6-11, 225, Fr., Port-au-Prince, Haiti
Stefan Moody – Ole Miss, G, 5-10, 179, Sr., Kissimmee, Fla.
Ben Simmons – LSU, F, 6-10, 225, Fr., Melbourne, Australia
Tyler Ulis – Kentucky, G, 5-9, 160, So., Lima, Ohio
All-SEC Second Team
Dorian Finney-Smith – Florida, F, 6-8, 220, Sr., Portsmouth, Va.
Malik Newman – Mississippi State, G, 6-3, 178, Fr., Jackson, Miss.
Charles Mann – Georgia, G, 6-5, 215, Sr., Alpharetta, Ga.
Alex Poythress – Kentucky, F, 6-8, 230, Sr., Clarksville, Tenn.
Tim Quarterman – LSU, G, 6-6, 190, Jr., Savannah, Ga.
Alex Caruso – Texas A&M, G, 6-5, 186, Sr., College Station, Texas
SEC Player of the Year: Ben Simmons, LSU