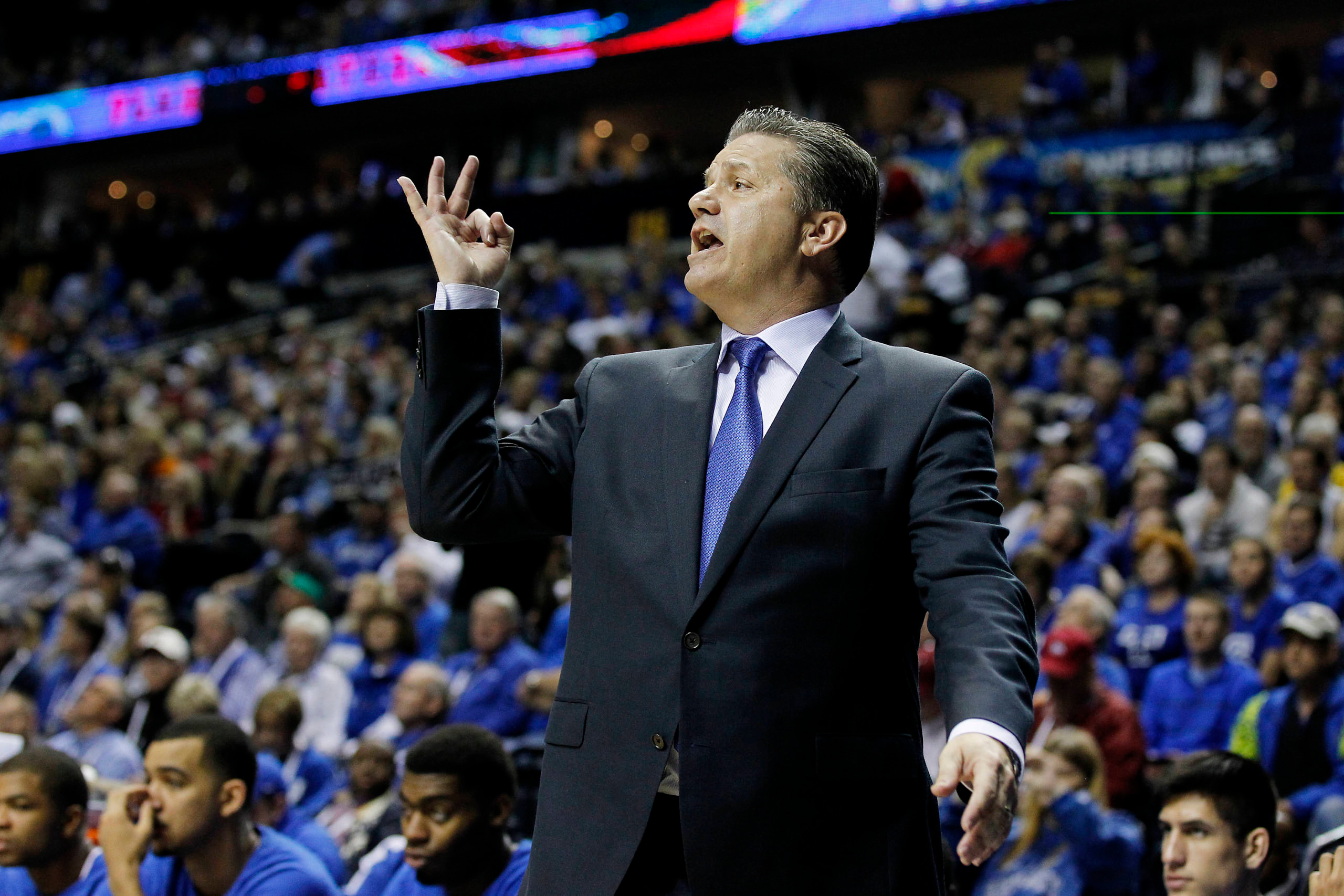 October 5, 2015 - 05:26 PM
2015 John Calipari Coaches' Clinic Set for Nov. 1
LEXINGTON, Ky. – The 2015 John Calipari Coaches' Clinic has been set for Nov. 1 from 9 a.m. to 5 p.m. at the Joe Craft Center. Last year's clinic was sold out, so early registration is encouraged to reserve a spot.
The day-long event, intended for male and female coaches, gives a unique look into the coaching philosophies and strategies that Calipari uses in guiding the eight-time national championship basketball program at Kentucky. Included in this year's clinic will be a chance to tour the Joe Craft Center and the training facilities used by the Wildcats, with staff members available to answer questions.
Attendees will be given exclusive access to watch Calipari and his staff conduct two practice sessions with the 2015-16 Wildcats. There will be opportunities to ask questions of Calipari and his staff after the practices.
The cost of the clinic is $100. Registration will close on Oct. 28, so please secure your spot for this year's clinic early at
ukathletics.com/camps
. 
Check-in for the 2015 Coaches' Clinic will be from 7:30 to 9 a.m. in the lobby of the Joe Craft Center.
Parking will be available only in the E lot located on the north side of the Joe Craft Center. Attendees must park in a legal parking spot in the E lots only (parking in R lots is not permitted).
Please note that participants of recruiting age (males or females currently in the 7th-12th grade, junior college or prep school) are not permitted to register for or attend the clinic.
Registration is available online and any clinic related questions can be called into the men's basketball camp line at 859-257-9457 or 859-257-1916.
Schedule
7:30-9 a.m. – Check-in/registration
9-9:15 a.m. – Welcome/Coach Cal introduction
9:15-9:30 a.m. – Pre-practice warm-up/stretch
9:30-11:30 a.m. – Practice 
11:30 a.m.–noon – Q&A with Calipari and staff
Noon-1:30 p.m. – Lunch (on your own)/facilities will be open for tour
1:30-3 p.m. – UK assistant coaches speaking presentations 
3-5 p.m. – Practice
5 p.m. – Q&A with Calipari and staff/closing remarks
*camp schedule subject to change